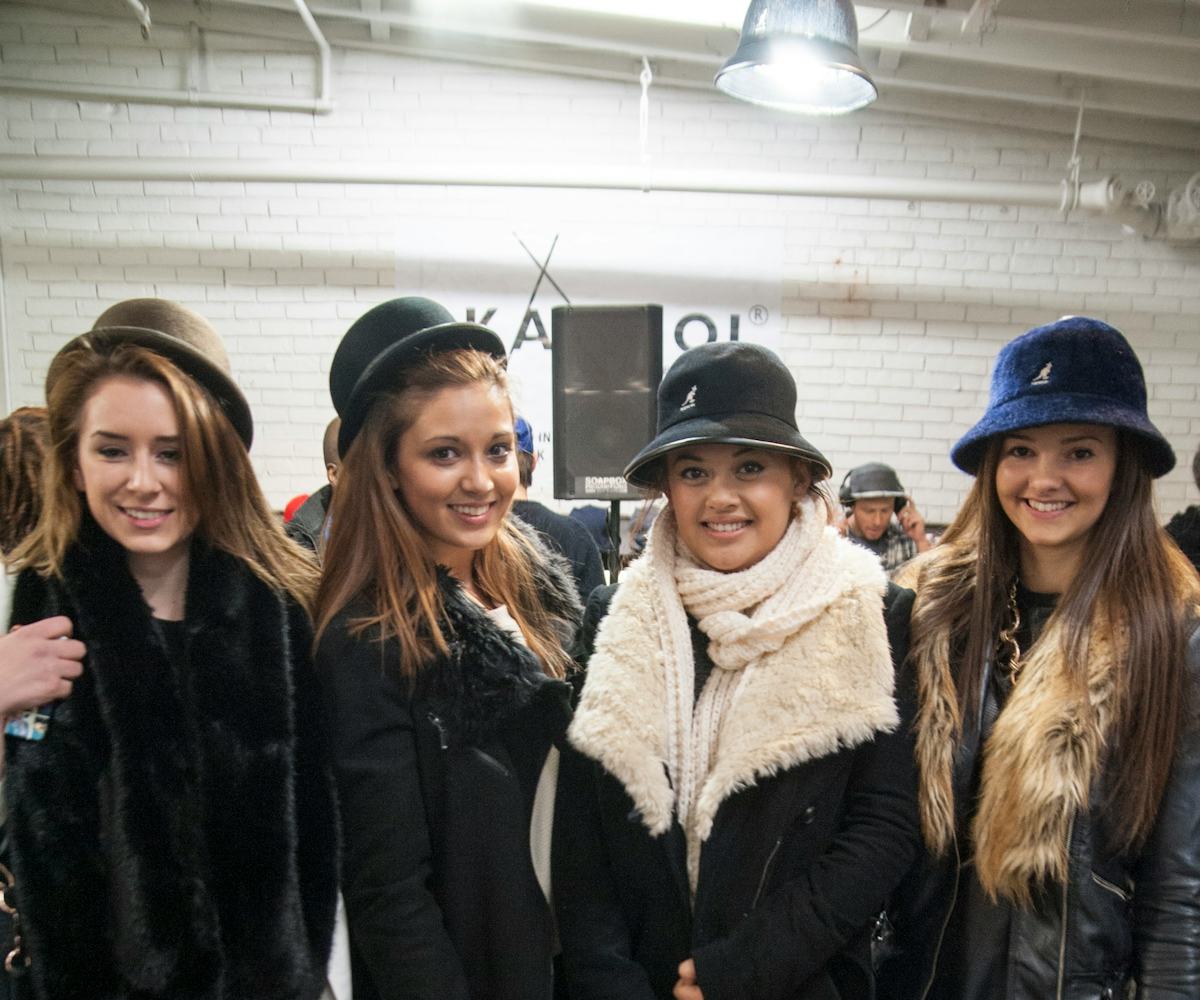 nylon x kangol pop-up party
who's ready for a night of headwear, music, and cocktails?!
Last Thursday, October 24th, Kangol and NYLON opened up their pop up shop on 281 Lafayette street to celebrate Kango's 75th Anniversary. With DJ Billie Jean on the decks and Peligroso Tequila supplying the cocktails, the event was exuding some majorly cool vibes. Upon entering, Kangol set up an ultra hip hat display in the shape of the Union Jack so guests could walk around to try on some of Kangol's newest shapes. At the end of the night, the cinnamon margaritas provided by Peligroso surely put everyone in the best of moods as they exited the event with cute Kangol x NYLON gift bags in tote!