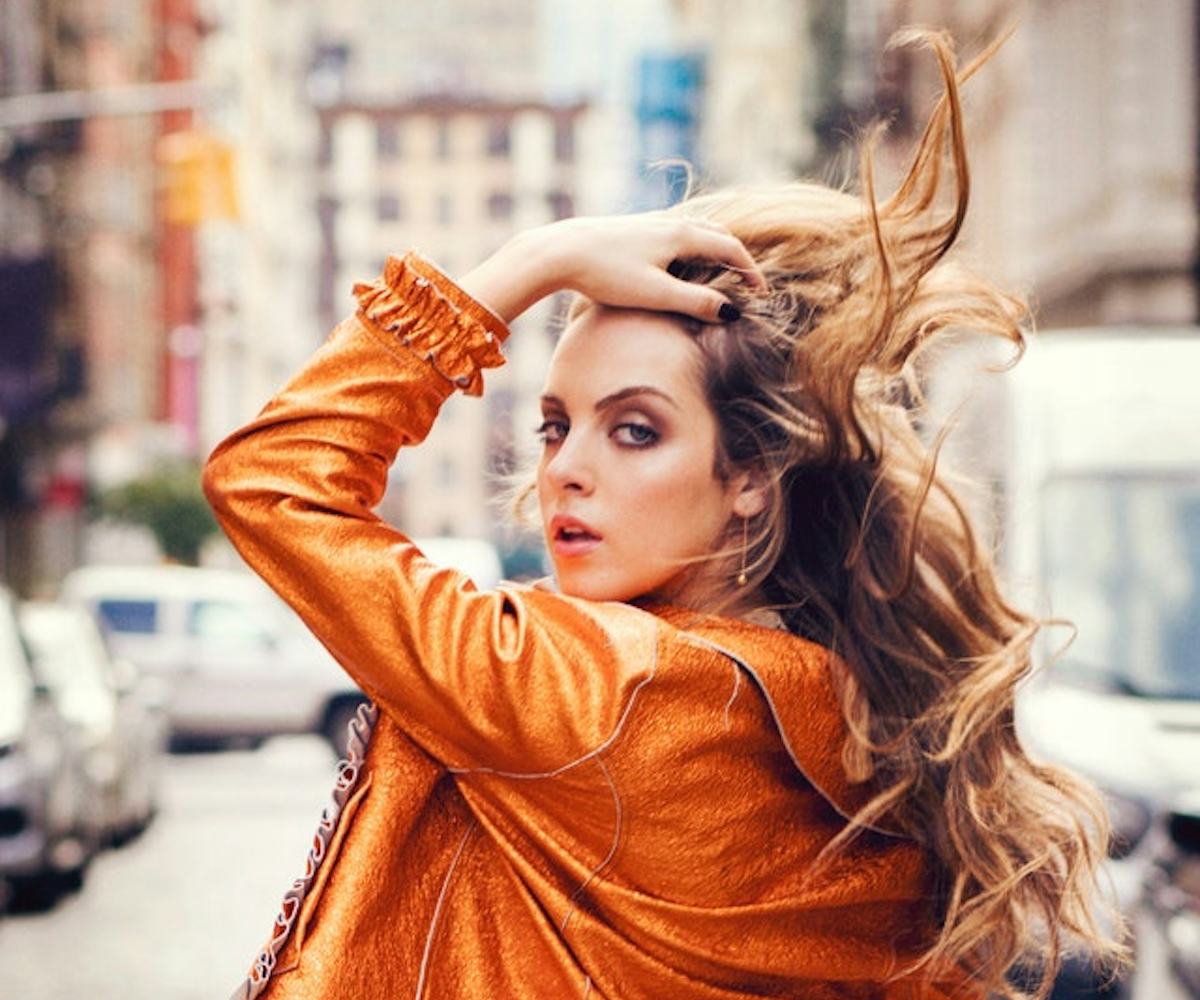 Photograph by Jonathan Grassi
Liz Gillies Gets Real On Shedding Her Image And The New 'Dynasty'
Goodbye Jade West, hello Fallon Carrington
The following feature appears in the September 2017 issue of NYLON.This fall, a slew of new and returning series are hitting the airwaves and popping up on streaming services. Here, we spotlight some of the breakout stars that make those shows must-see TV. To read more from this series, click here.
As a kid, while watching The Flintstones in Viva Rock Vegas for the umpteenth time, Liz Gillies told her father she wanted to grow up to be Joan Collins. She'll just about get her wish as the star of The CW's upcoming revival of Dynasty. While she's not reprising Collins's iconic role, she gets to indulge in the same scheming and vengeance that made the soap opera a runaway smash in the '80s. This is only fitting for Gillies, formerly of Nickelodeon's Victorious and Broadway stage sensation 13—she'll finally get to play to her self-confessed flair for over-the-top melodrama.
Old Soul: "It's funny—a lot of my contemporaries are still playing 16- or 17-year-olds, but something about me doesn't let me do that. I never had much success with auditioning for stuff where I'm in high school. I feel like a 45-year-old woman inside a 23-year-old's body. It strains plausibility, me in high school with my books falling out of my hands, or losing my virginity. No one buys it. I look like I should be eating shrimp cocktail and drinking gin, preferably in the 1940s."
Birth Of A Wordsmith: "[My sense of humor] is weird. When I was a kid, I got a pregnant Barbie because I thought it was just a riot—'This is ridiculous! I'll take two.' And I got a Dad Ken, who had a little gray hair, that was like if Ken was a DILF. I'd borrow my brother's Max Steels, who were these sexy action figures that were really ripped. I'd make them act out little one-act plays. I guess that's where my writing career began."
Notes On Camp: "I love a little camp. Years ago, I did a Lifetime original movie called Killing Daddy without reading the script. I was like, 'I'm so in.' Doing that kinda pays tribute to the old stars, because if you watch them, my god, they're having fun. Half of them came to work drunk! It's hysterical, because it's escapist. You watch someone in a $50,000 dress walk out of a private jet in a private hangar and immediately sleep with her chauffeur."
Shedding The Image: "When you start acting as a child you play a good girl, and as you get older everyone goes, 'Ooh, she's turning bad.' But when I was on Nickelodeon, the character I played was kinda spiky, a little sarcastic and acerbic, so that didn't get pinned on me so much. Even when I was on the show, I wanted to make sure I didn't get too well known for that. [Victorious] was a big show, but I didn't do too much press work for it. I wanted to make the transition out of that as easy as possible." 
Jacket by Karen Walker, dress by Coach 1941, earrings by In God We Trust. Photographed by Jonathan Grassi, styled by Heather Newberger. Hair: David Cruz for Kevin Murphy at Art Department. Makeup: Anne Kohlhagen at Artist for Christian Louboutin Beauty.