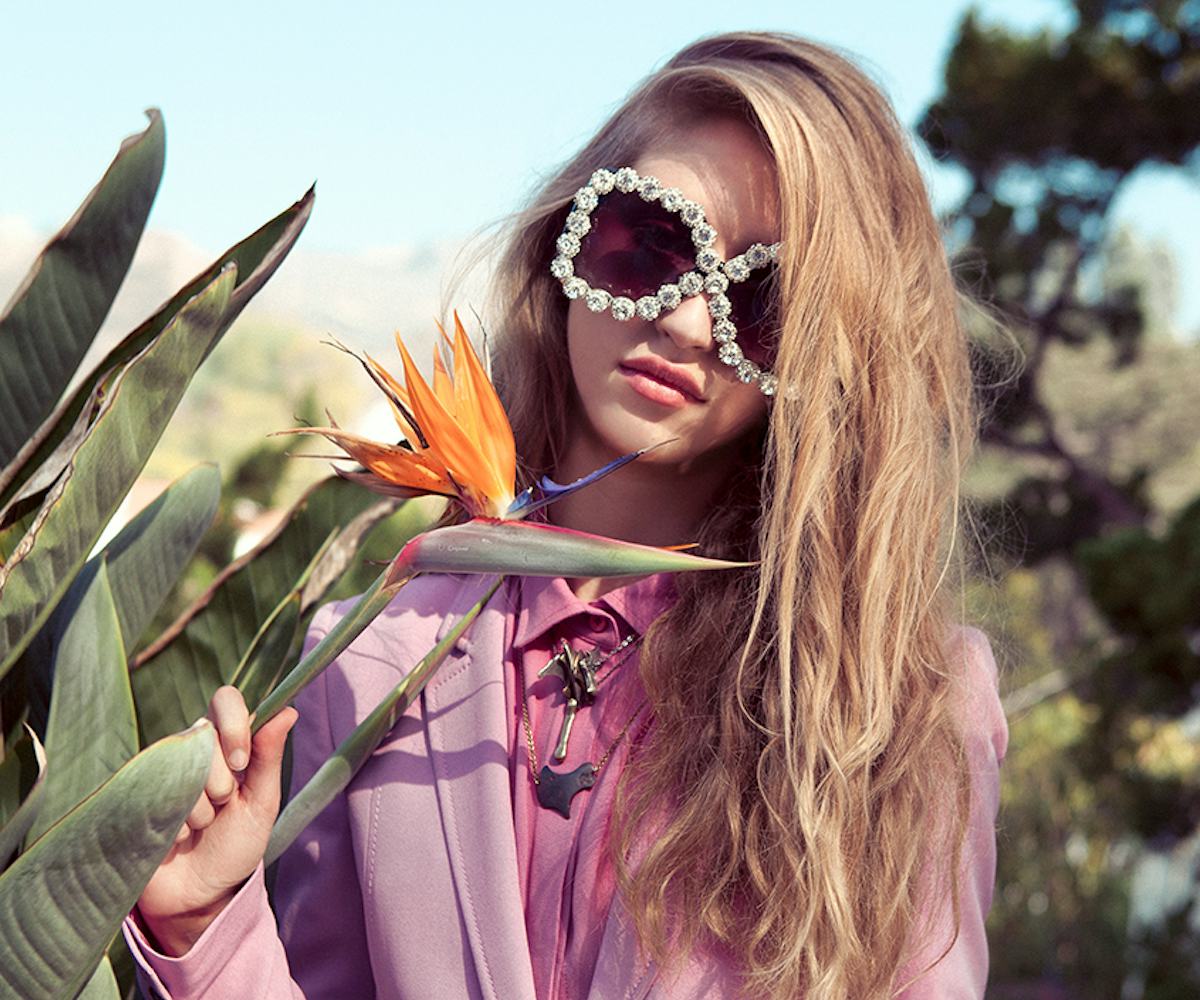 photo by olivia malone
the nylon guide to los angeles
everything you can't miss in the city of angels.
To celebrate our annual America issue (on newsstands now!) we're putting together the ultimate guides to our favorite US cities. And who better to contribute to them than you, our readers?! We had an open call for submissions--there's still time to make your pick in other cities--and here is what our readers picked in Los Angeles. Now that you're California dreaming, you'll want to stay in the loop about events going on in LA by signing up for our NYLON Daily newsletter--it's totally free but filled with awesome parties, shows, sales, and more.
Best Cafe: Urth Cafe 
LA locals can stop in for a huge selection of coffees and teas. But don't worry if it's a bit of a drive, you can order desserts and brews online too!
Best Bakery: Bouchon Bakery (235 N Canon Dr., Beverly Hills, CA 90212)
You'll be daydreaming of Paris in this quaint bakery full of delicious desserts.
Best Food Truck: Kogi BBQ Taco Truck (locations vary)
One bite of anything from this Korean BBQ joint will have you hooked!
Best Restaurant: Bottega Louie (700 S Grand Ave. Los Angeles, CA 90017)
If brunch is your ideal meal, you'll want to find yourself here on the weekend for their Eggs Benedict, trust.
Best Weeknight Bar: No Vacancy (1727 N Hudson Ave. Los Angeles, CA 90028)
Make like Louise Brooks and hit up this deco-themed bar.
Best Party Spot: Lock & Key (239 S. Vermont Ave. Los Angeles, CA 90004)
Live music, cocktails, and a food stand next door? Sounds like a party to us!
Best Place To See Bands: The Wiltern (3790 Wilshire Boulevard Los Angeles, CA 90010)
Hosting everyone from Chvurches to Daughter made this an easy pick for our LA readers!
Best Destination For An Arty-Afternoon: Los Angeles County Museum of Art (5905 Wilshire Blvd, Los Angeles, CA 90036)
You're going to want to dedicate a whole day to taking in the wonders at LACMA. Stop in on the second Tuesday of the month for free admission!
Best Movie Theater: ArcLight Cinemas 
They're showing a Hunger Games double feature the day Catching Fire is released! Do we need to say more?
Best Scenic Spot: Griffith Observatory and Park (2800 E Observatory Rd Los Angeles, CA 90027)
Check out the planetarium shows or just take in the view--either way you'll find a spot to relax.
Best Boutique: Wasteland (7428 Melrose Avenue Los Angeles, CA 90046)
If you were looking for the epitome of cool girl LA style, you'd find it at Wasteland, guaranteed.
Best Vintage Store: What Goes Around Comes Around (159 S. La Brea Ave. Los Angeles, CA 90036)
Head in to find awesome band T-shirts, beat up leather jackets, and zillions of retro Levi's. 
Best Record Store: Amoeba Records (6400 Sunset Blvd. Los Angeles, CA 90028)
Not only do they have the coolest selection of tunes, but they also host live shows!
Best Book Store: Skylight Books (1818 N Vermont Ave. Los Angeles, CA 90027)
Book clubs, special guests, and a cool indie finds make this the local bookstore you'll want to support. (Especially because we just launched the NYLON book club!)
Best Store To Fill Your Apartment: Melrose Trading Post (7850 Melrose Avenue Los Angeles, CA 90046)
You'll find unique items for your apartment without breaking the bank every Sunday. Win-win.
Best Spot No One Knows About (Yet): Angel City Brewery (216 Alameda St. Los Angeles, CA 90012)
Local brews plus music and trivia... we want to go to there. 
If You Could Only Go To One Place In My City, Visit: Venice Beach
No left coast trip is complete without a stop at the beach, and Venice Beach has it all, from shops to sand.