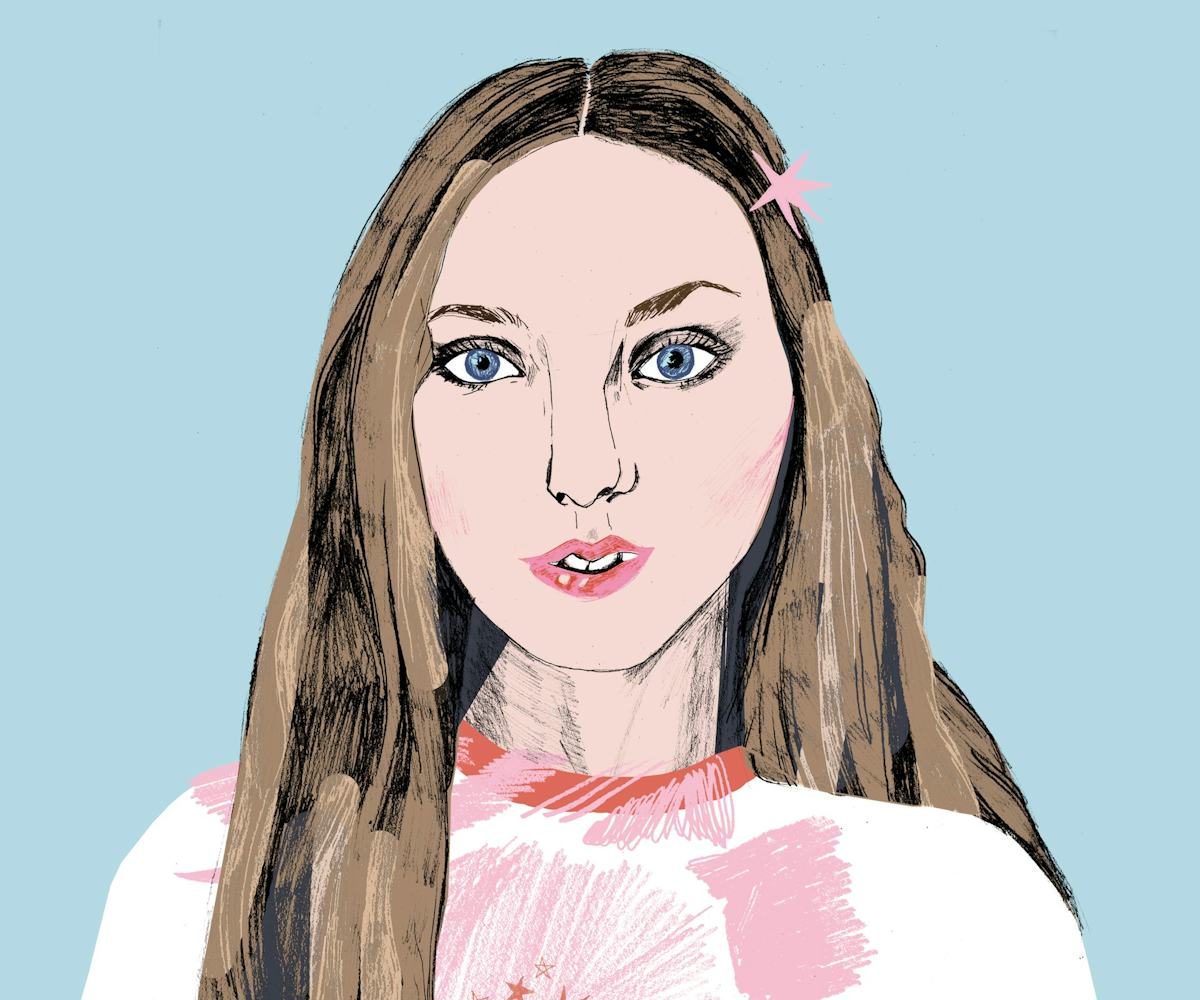 Maddie Ziegler Makes The Move From Dancing To Acting In 'The Book Of Henry'
The following feature appears in the June/July issue of NYLON.
The first time most people saw the music video for Sia's world-conquering single "Chandelier," which featured a lone girl in a blonde wig manically dancing across a drab apartment, they had the same thought: "Who is that?" 
Regular watchers of Dance Moms knew the pint-size virtuoso as Maddie Ziegler, but to the rest of the world, she was a mesmerizing discovery and an instant star. On June 16, she'll translate that magnetic screen presence to The Book of Henry, director Colin Trevorrow's Spielbergian throwback about a brilliant young boy who, with the help of his mother (Naomi Watts), hatches a plan to rescue his neighbor, played by Ziegler, from her sinister stepfather. 
It's a weighty role for a 14-year-old first-timer, but Ziegler (who had Shia LaBeouf as a scene partner in Sia's "Elastic Heart" video), was up for the challenge.
Was the plan always to transition into movies? 
Dancing will always be my favorite thing, but acting has been on my mind for a long time. When I got the call that I got the part, I was totally freaking out. I was at dance—it was a summer intensive boot camp—and my mom pulled me outside and said, "Maddie…" and I was like, "Yes?!" When she said I got it, I started screaming, but then I couldn't tell all my friends at first, so I had to act normal when I went back in.
Did acting present new challenges, or did it feel like an extension of dance?
I feel like I've always had to act when I dance. It helps me a lot, but the real difference is between being onstage and being on camera. Onstage, you have to project to the people all the way in the back, on the balcony, and be as big as you can. On camera, it's all up close, so you don't have to go over the top. It's more personal.
Who did you take cues from when getting your bearings as an actor?
Now that I've acted, I realize who's amazing and who's not. I can pick out the ones I want to look up to more specifically. I'd say Jennifer Lawrence is my biggest inspiration. My favorite movie she was in is Silver Linings Playbook. I love how she's not afraid to be weird and different, I'd love to get a role like that.
Did you ever watch the finished episodes of Dance Moms?
I saw some of the first episodes right after they were recorded, when I was, like, eight. But since then, I've never watched an episode of Dance Moms. There's a lot of reasons for that—I hate watching myself on camera. (I haaate it, I hate my voice, it's just, ugh). I've already lived this journey, I'd just rather not see it again.
Are you as confident as you look onstage?
I still get nervous every time I perform. We were on tour a couple months ago with Sia. We did all these shows, night after night, and I still freaked out every night. When we did the Hollywood Bowl show all of Sia's friends came, and they're all famous, and I felt the pressure, like they were all watching me. Everyone was so nice, though. I met Jennifer Aniston, who was the sweetest person. She was crying and said all this really kind stuff, that I inspired her. That was the best feeling because I look up to her, too.
What's Shia LaBeouf like in person?
He's a little intimidating at first, because he's a big guy and I am very small. But he was actually so sweet and very protective—like, very. He treated me like a little sister, and if I had one mark or bruise on me, he'd be like, "If anyone did that to you, I'm gonna kill them. I'll punch anyone if they do anything to you." And I was like, "No, no, it's cool, it's just from dancing!" I was nervous when we started filming, because he does the whole method acting. So in between takes, he was punching the cage, running around screaming, doing push-ups on his knuckles. I was 11 at the time. I asked Sia, "Does he always do this?" I guess he does. He was going ham.