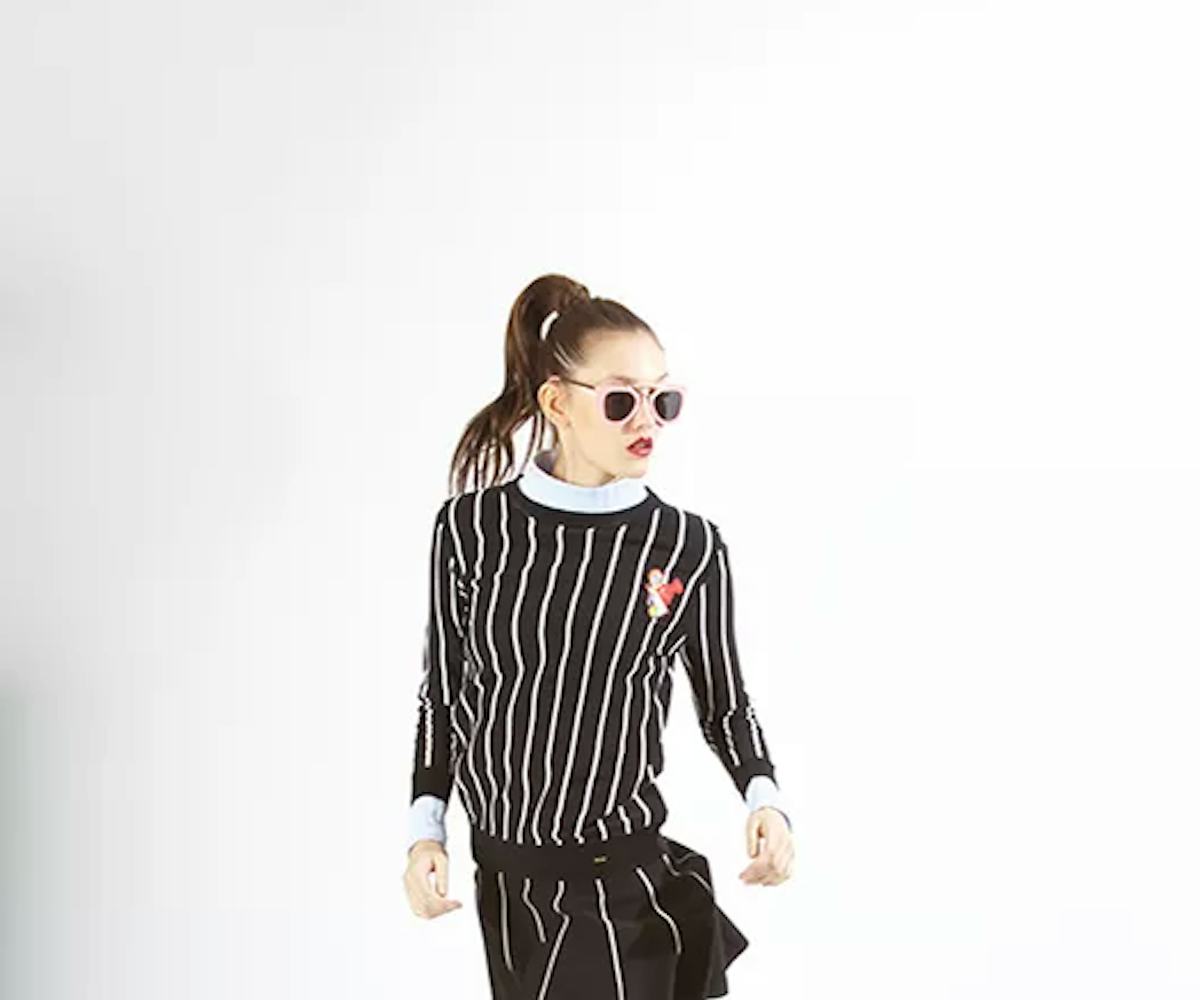 Photo by Peter Samuels.
Play The Field: Athletic-Inspired Looks That Pop
get sporty without breaking a sweat
After popping up as a popular buzz word a few seasons ago, it's now undeniable that athleisure—that's athletic wear that can be worn casually out and about, for the unitiated—is a term and trend that's here to stay. Call it athletic attraction, if you will. While we may not all be masters of the basketball court or soccer stars, it doesn't mean we can't look like (incredibly stylish) athletes when it comes to what we wear. Never picked up a tennis racquet in your life? So what?! You certainly can still dress the part. And I mean, what's more comfortable than living in a pair of chic sneakers? 
From coordinating stripes to pastel baseball caps and ping-pong printed sweatshirts, these pieces from the NYLONshop give a new meaning to après-sport. Click through the gallery, below, to score big on some of spring's best and channel your inner athlete—even if it's all just for show.
Photography by: Peter Samuels
Stylist: Blake Vulgamott
Hair and Makeup: Mahfud at Exclusive Artists Management
Model: Fred at New York Models 
Kling, Ping Pong Jersey, $89, available at NYLONshop, Lavish Alice, Utility Strap Mini Skirt, $74.50, available at NYLONshop. 
Kling, Gael Maxi Sweater, $77, available at NYLONshop, Stay Cute, Pink Fight Like A Girl Baseball Cap, $32, available at NYLONshop.
Kling, Tennis Match Jersey, $89, available at NYLONshop.