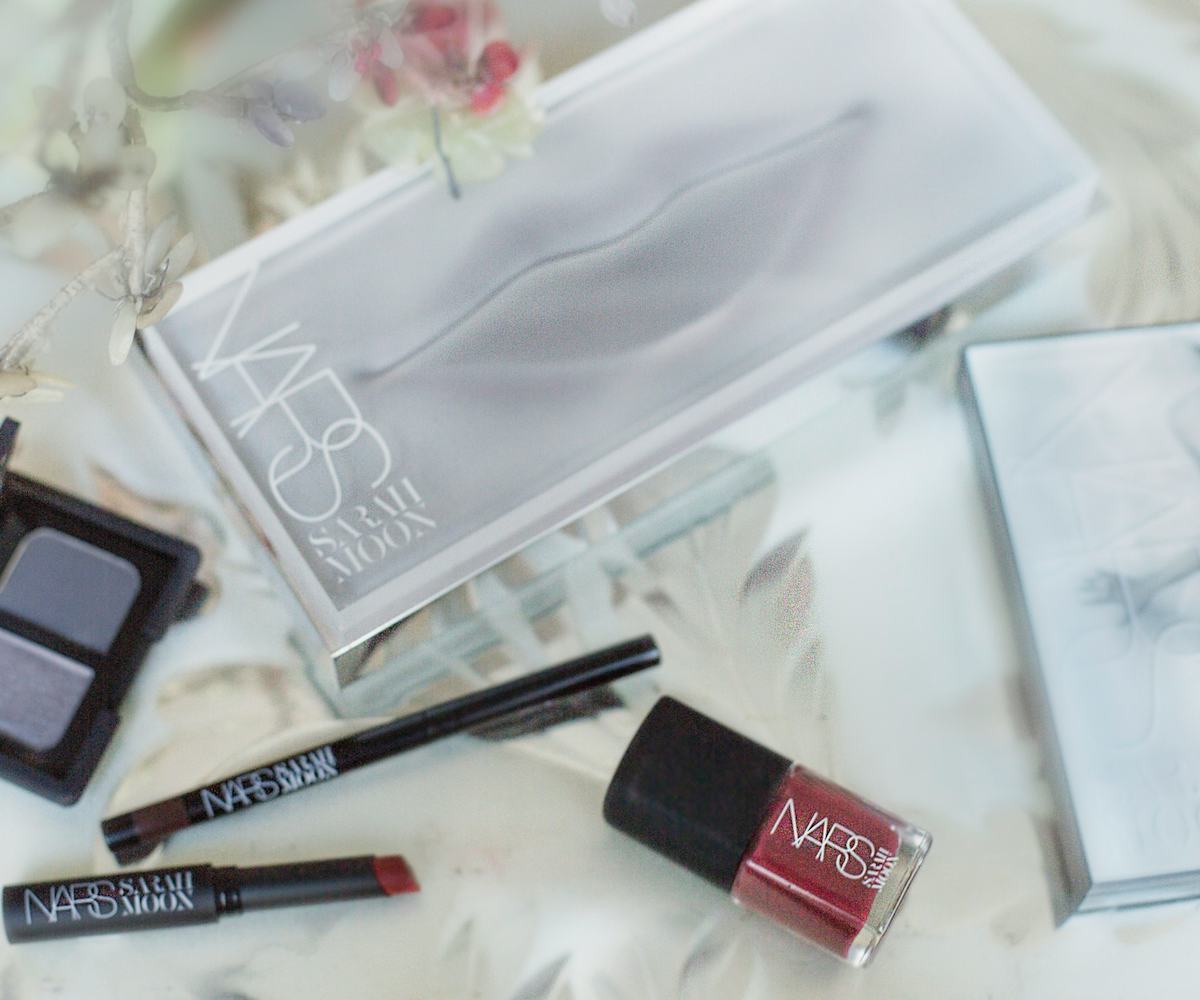 The Sarah Moon And NARS Collaboration Is Pretty Rad
Let the photographer inspire these fresh beauty picks
The following feature appears in the November 2016 issue of NYLON.
Sarah Moon was born in 1941 and began her career as a French model before stepping behind the camera to pursue photography. She got her start working for fashion houses like Chanel, Dior, and Comme des Garçons, then shifted to gallery and film work, which she continued to do into her late seventies.
Often referred to as an impressionist photographer, her focus on light, mood, color, and minimalism is very distinct from the often flashy and clothes-based images of her contemporaries. Her girl gaze was so potent that she not only possessed an irresistible flair for drama, but was also an OG feminist worthy of Kristeva and Cixous.
Moon was also the first woman to ever shoot the famous Pirelli calendar (her 1972 spread looks like it's straight out of an Anaïs Nin novel). If you're already in love, you're in luck, because the brand-new NARS collection is a massive collaboration with Sarah Moon. It's a perfect duo: François Nars is known for an almost melodramatic attitude toward makeup, devoted to classic packaging and theatrical execution, while Moon's spare use of rich colors in her photographs practically mimics a swipe of blush or lipstick. 
The collection was largely inspired by the 1927 German sci-fi film Metropolis, starring Brigitte Helm as both the protagonist and her Vertigo-esque decoy. The aesthetic elements of the film manifest in packaging that perfectly marries futurism, art deco, and the classic matte rubber of NARS—products that so perfectly capture Helm's vibe of the quintessential '20s babe and what were to become early influences for film noir. In non-film-geek terms, if you dream of the days when every vanity overflowed with Coty Airspun powder and no one dared to utter "less is more," this collection's for you. The packaging, featuring hazy, pale images of lipstick, windblown hair, spider lashes, and bodices sculpted from transparent plastic, is so beautiful it makes us weak-kneed.
The collection includes lipstick shades from nudes to reds, and similarly hued nail polishes that promise that the matching lips and nails trend is alive and well. There's a pink-red blush called Impudique, French for "shameless," which as far as we're concerned is Orgasm's older, better-adjusted sister. And there are a ton of tools for moody eyes: dark shadow duos, a kohl liner called Witching Hour, two sets of false lashes, and one of our personal favorites, a gift set entirely made up of smudgeable shadow sticks. (Was she crying? Was she up all night drinking champagne? Who knows!) The collection drops this month, so snatch it up quick. 
Sarah Moon for NARS, $20-$125, narscosmetics.com