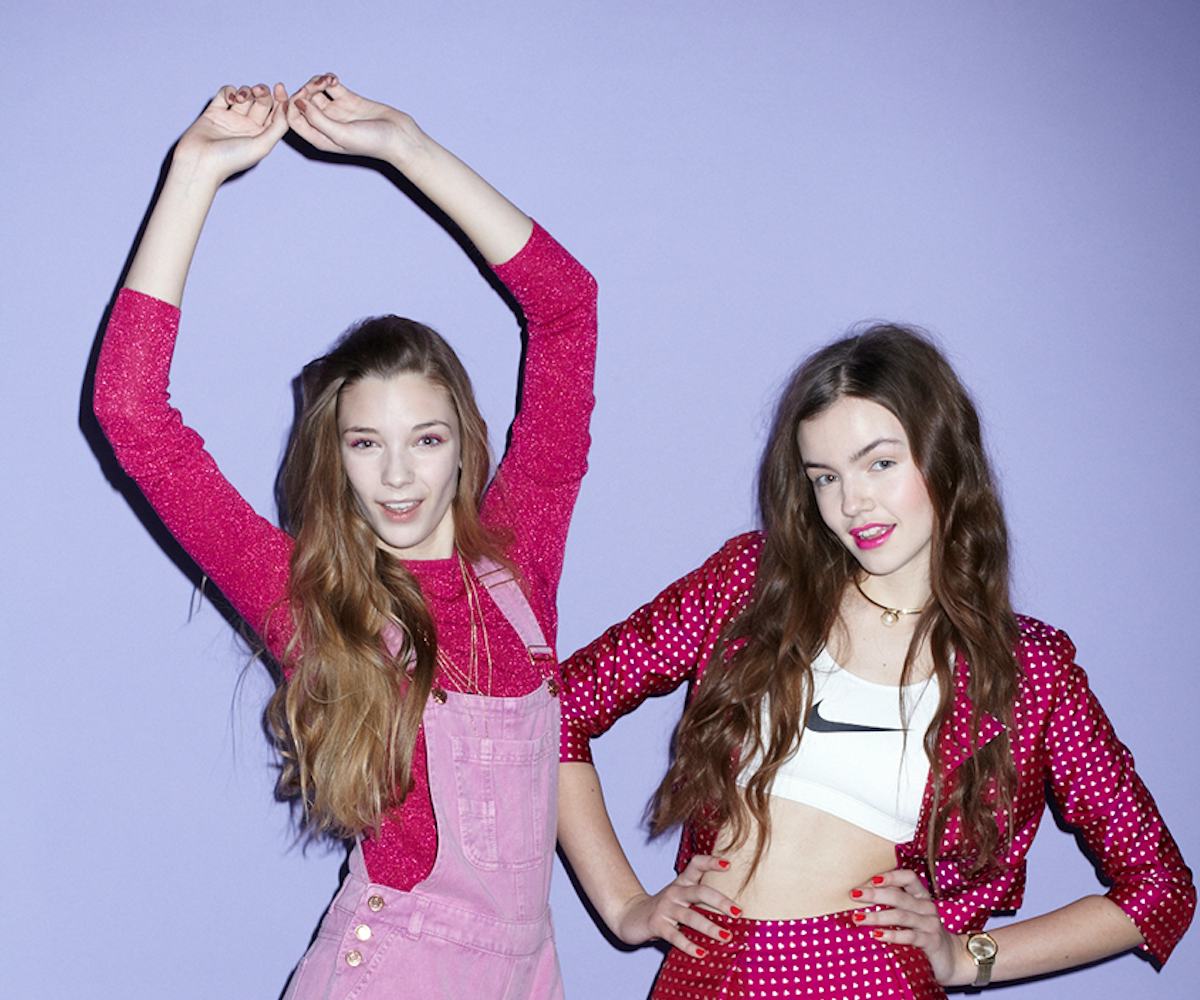 photographed by jolijin snijders
think pink
an ultimate guide to everything neon pink in honor of our 15th anniversary!
Take a second and look around. See our logo up there? The two girls modeling from our March 2013 issue? The neon sign in our office? Our logo on most of our covers? Yeah, you're probably noticing a trend, and that trend is the color neon pink. 
Since day one (and issue one!) neon pink has been synonymous of all that is NYLON. It's girly, punk, surrealist, irreverent, of-the-moment, nostalgic, and timeless...and it's our favorite color of them all!
So in honor of our 15th birthday this month, we rounded up the most awesome pink products available to buy now--and guess what, we're even giving some away too! Enter to win a selection of products from this roundup in the form below. One lucky winner will be chosen next week. 
P.S. A big thank you to all our readers and fans! We're so happy to be turning 15 this year and can't wait to turn 100 with you next century! XOXO
Vans Two-tone Sk8 Hi Sneaker -- $55
Stance Electric Palms Socks -- $15
Missguided Neon Pink Clutch -- $35.98
Express Pink Analog Watch -- $79.90
New Era Los Angeles Hat -- $22.58
Sony Cybershot Camera -- $199.99
Juicy Couture Couture La La Malibu Eau de Parfum -- $72
Maybelline Baby Lips Electro Lip Balm in Pink Shock -- $3.99
Saint Laurent Baby Cat Crossbody Bag -- $1,490
Volcom Soul Mates Shoes -- $50
Venessa Arizaga Heartthrob Bracelet -- $75
Pets Rock Emory Board -- $7.18
Urban Decay 24/7 Glide On Eyeliner -- $20
Urban Outfitters Unicorn Hook -- $18
Stella McCartney Wallet -- $720
Tweezerman Petite Tweezer Set -- $27
LumiSource Saucer Chair -- $164.99
Lancome Rouge in Love Lipstickin Pink Bonbon -- $28.50
Juice Press Pink Punk Juice -- $8
Finders Keepers Scuba Top -- $180.61
Asos Doggie Doodles Pen -- $8.47
Topshop Blush in Afternoon Tea-- $12
Estee Lauder Cheek Rush in Pink Patent -- $28
Urban Outfitters Cutting Board -- $16
Jeffrey Campbell Shoes -- $138
Dior Nail Lacquer in Lucky -- $24
Sephora Eyeshadow Brush Set -- $22