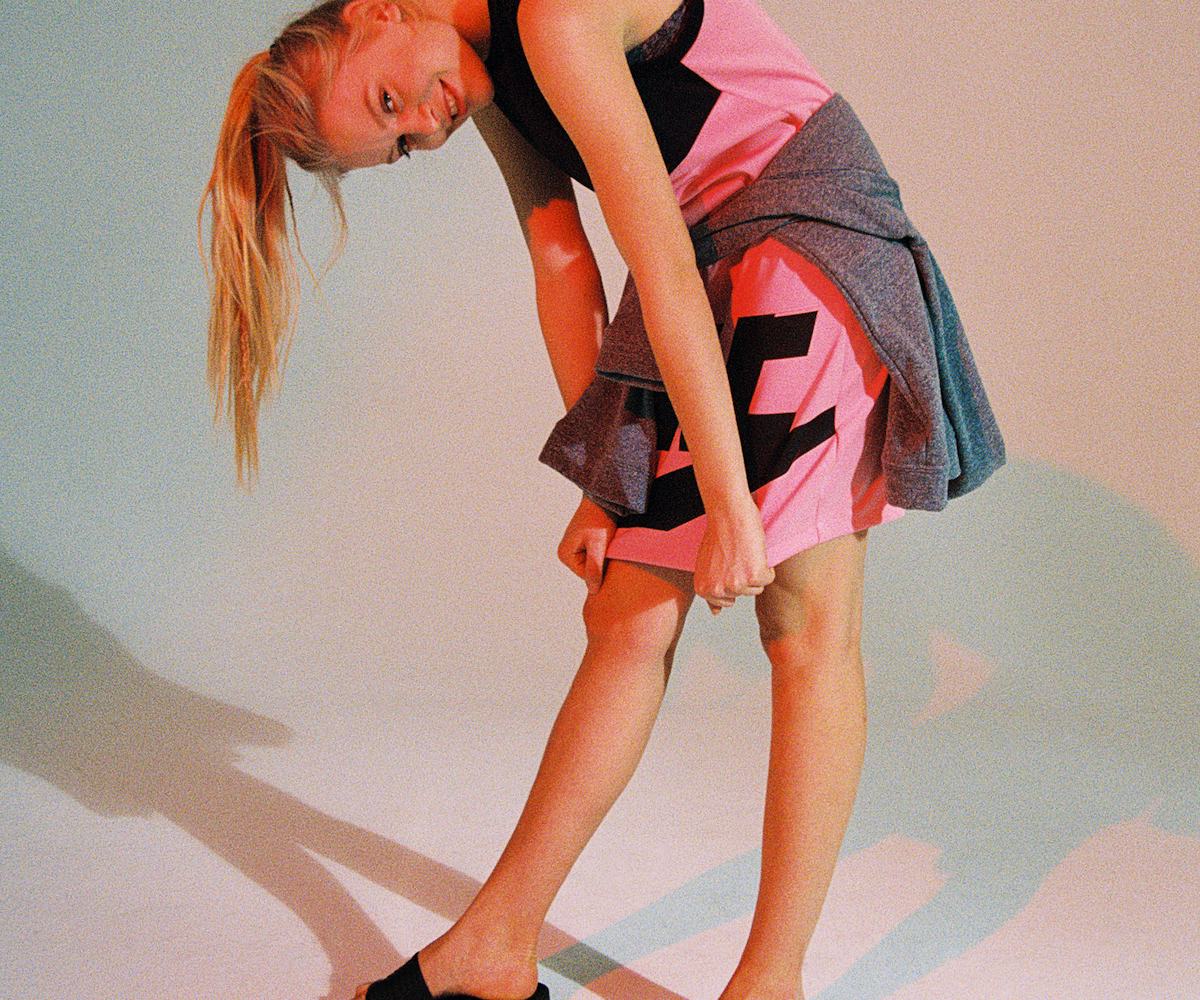 Photographed by Chris Schoonover.
These Athletic Essentials Will Be The MVPs Of Your Closet
The following feature appears in a mini mag in the March 2017 issue of NYLON.
Over the last few seasons, athletic gear has emerged as a major trend—one that has people digging around for their old jerseys and slipping on Adidas slides. 
Fashion lovers everywhere began coveting pieces from sportswear brands the same way they'd lust after looks from high-end designers. 
This spring, refresh the concept with bright whites, clean lines, and simple silhouettes in lightweight fabrics. (Bonus points if you tie your sweatshirt around your waist.) 
Whether you're running a mile or running errands, look no further for the inspiration to take your style to the next level.
Le Range Adidas jacket, Adidas Sailor pant, Adidas Superstar sneakers.
Nike Irreverent dress, Evolve long-sleeve top worn around waist; Onzie wrap bra, Zella Infrasonic short sleeve shirt, Zella All In ankle leggings, Reebok Classic sneakers.
Nike NSW Irreverent top.
Nike NSW Irreverent top.
Adidas long sleeve T-shirt worn around waist, Adidas loose crop top, Adidas low-crotch pant, Adidas Adilette slides.
All products available at Nordstrom.