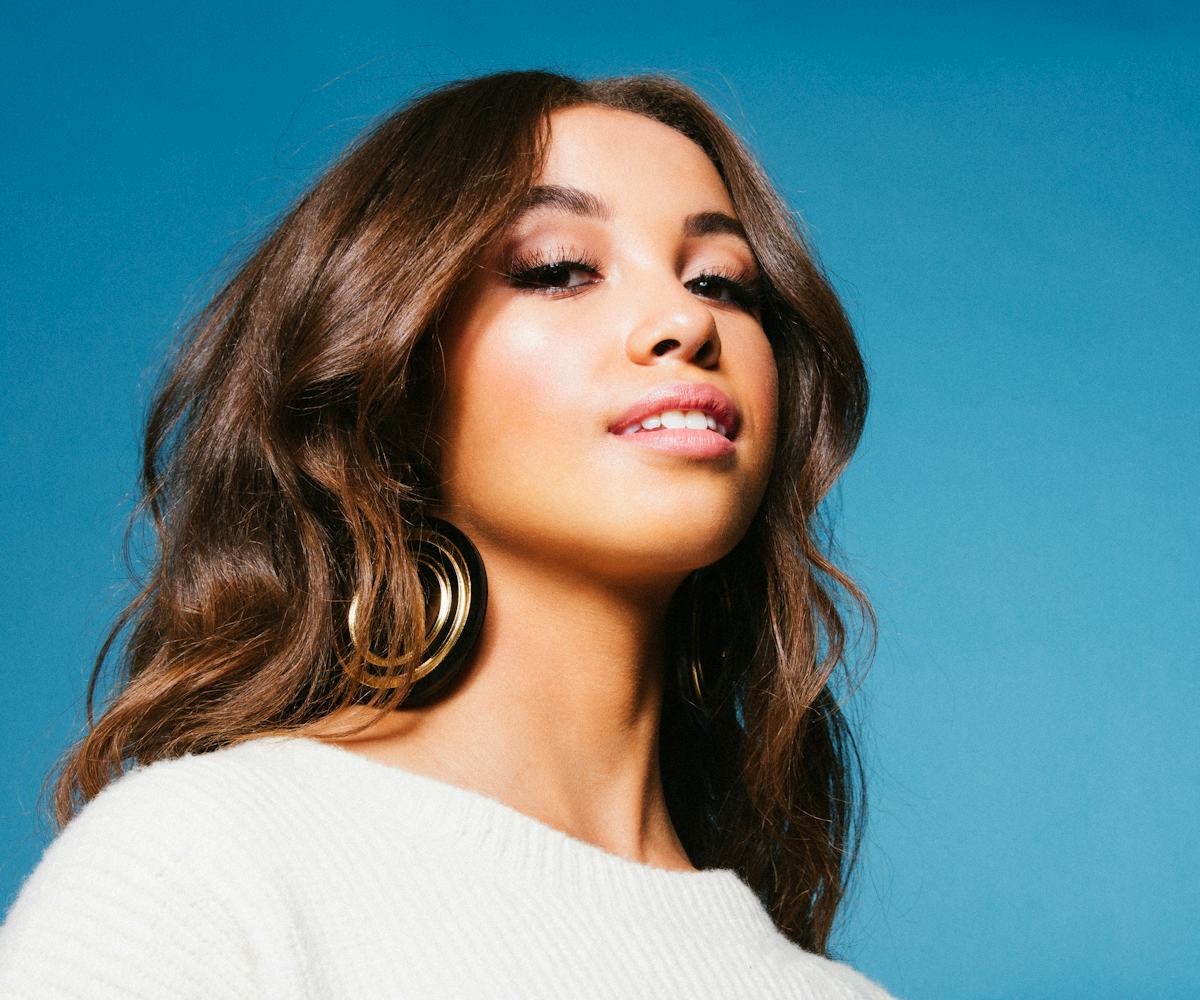 Photographed by Savanna Ruedy
How To Get The Look: NYLON's October Cover
While we can totally get behind an exaggerated cat eye and a metallic green lip, more often than not our goal while getting ready in the morning is to subtly enhance what we were born with. For our October cover, we let our star's personal power shine with just enough color to make it pop. Luckily, it doesn't take a team of experts to get a similar look at home. Fall into your own beauty groove with this how-to gallery. Makeup artist Anthony Tulve and an arsenal of Clinique products will help you get there. The joy, though, comes out with your personality. There's a star in each and every one of us. We're here to inspire you to let it shine.
Photographed by Savanna Ruedy; Styled by Marissa Smith; Makeup by Anthony Tulve; Hair by Ryan Austin; Modeled by Sarah Kaufmann/Major Model Management.
To begin, moisturize your skin. After that, dot foundation on the center of your face and blend it out using your index and middle fingers until you reach your desired amount of coverage.
Clinique, Beyond Perfecting™ Foundation + Concealer, $27, available at Clinique.
The secret to our October cover's eye makeup is the shadow palette. Tulve suggests using the third shade from the left as an all-over base color. Then, define your lid's crease with the second shade from the left and use the darkest shade to define the outer corner of your crease and lash line using small circular motions with the brush. Tulve then added a little highlight with the palette's lightest color on the lid and under the brow.
Clinique, All About Shadow™ Quad in 'Teddy Bear,' $29, available at Clinique.
Next, make the eye pop by drawing a tight line along your inner waterline and adding a thin black line across the top with a small flick at the end. The drama comes with mascara. Tulve chose a chubby lash mascara and applied it to the top and bottom eyelashes with quick, flicking motions outward, plumping the look up by adding a few layers.
Clinique, High Impact™ Custom Black Kajal in 'Blackened Black,' $17, available at Clinique; Chubby Lash™ Fattening Mascara in 'Jumbo Jet,' $17.50, available at Clinique. 
Finally, to enhance your natural lip color, apply a color that's slightly more saturated than your natural nude. Tulve suggests dabbing it in the center of the lip before blending it out with the stick.
Clinique, Clinique Pop™ Matte Lip Colour + Primer in 'Blushing Pop,' $18.50, available at Clinique.
Et voilà! It's time to get "2 On."