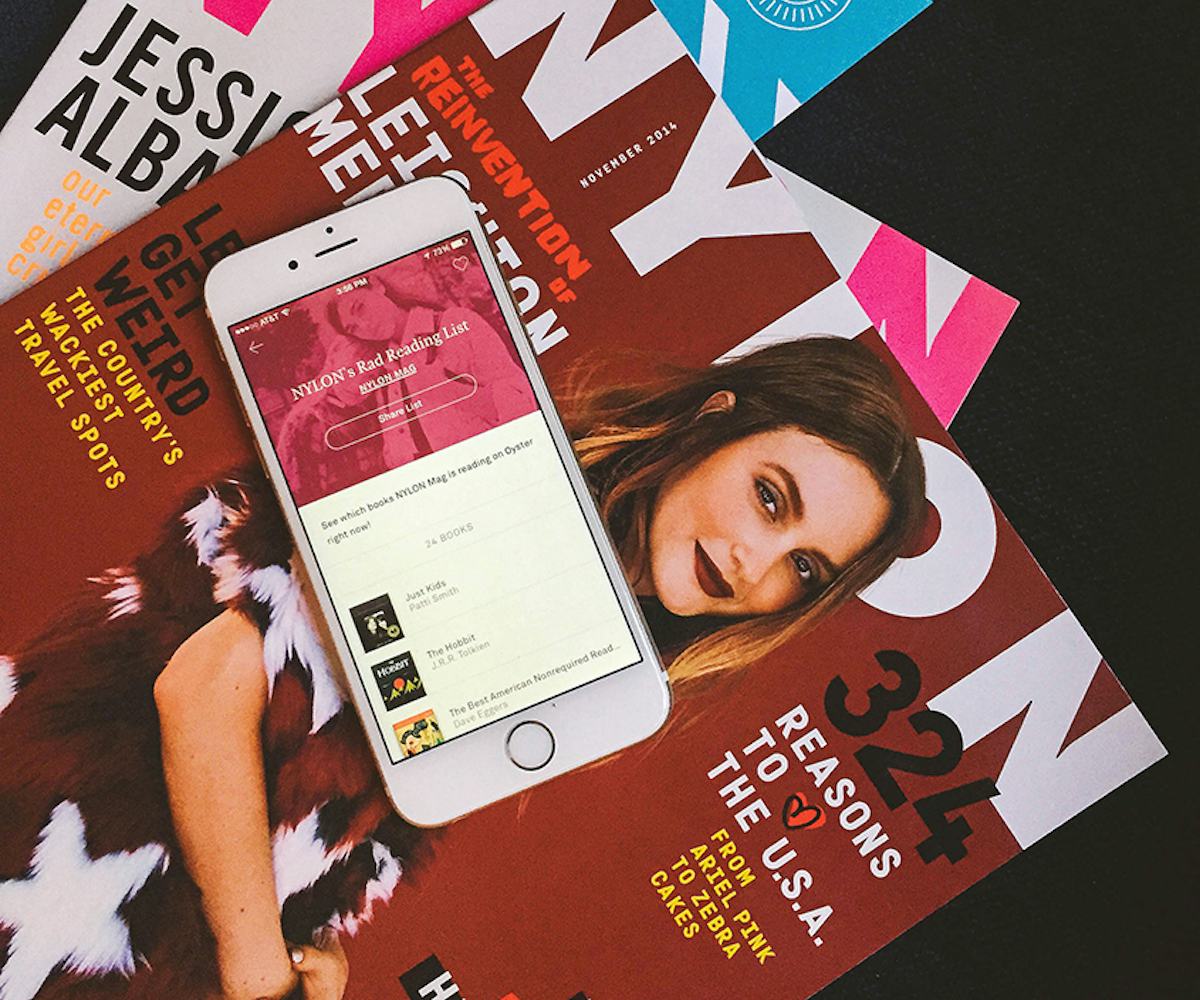 photo courtesy of oyster
see what books we're reading this fall
from lit classics and patti smith to chilean indie romances.
The number one best thing to do on a cold fall day? Find your favorite cozy corner, after brewing yourself a cup of your favorite coffee, and read for hours to the sound of rain falling.
If you've already read all of the books in your personal library and don't want to go outside, though, you'll probably browse for some reads on your Kindle, iPhone, or iPad—at least, that's what we'll be doing. And we'll be doing it with the Oyster app. Oyster is an awesome subscription service where you sign up for $9.95 a month to read any book in their massive library. This fall, we're flipping through classics like Wuthering Heights, modern masterpieces like Just Kids, and new favorites like Bonsai. To see our entire fall reading list, check out our rad Oyster profile here.
If you want to make your very own reading list, you're in luck, because our friends at Oyster are offering all of you a month and a half of free reading through their app, just for clicking this link and signing up to Oyster! When you get there, find us on the app and follow our list so we can follow yours.