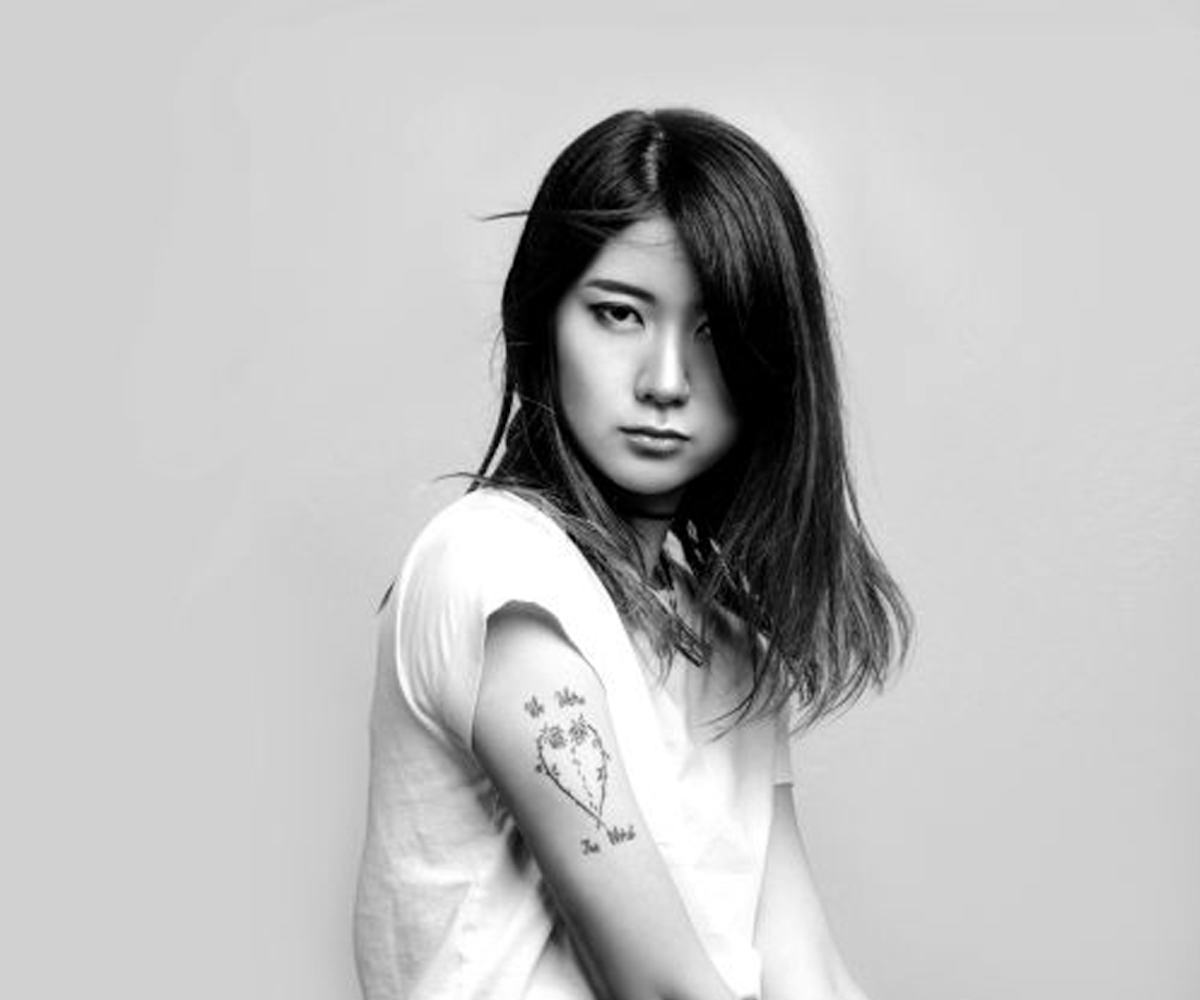 Photographed by Julia Wang
Qrion Is Changing The Way You See Electronic Music
Her ethereal beats will have you flying sky high
The following feature appears in the June/July 2016 issue of NYLON.
Every year, we scour the music scene—on the internet and IRL—to round up the best rising acts for our annual Music Issue. Check in every day to meet the new artists that we can't stop streaming.
WTF (Where They From): Sapporo, Japan
Started From the Bottom: "My father was a pro musician, and he taught me how to use GarageBand when I was in elementary school," says the 21-year-old. Later, she bought Cubase 7 with money she made from her part-time job at a ramen restaurant.
Earned It: From the rushing waters in "Mizu" to the infectious beat of incoming and outgoing iMessage alerts in "iPhone Bubbling" off of Qrion's self-titled EP, every sound imaginable is fair game to be incorporated into her music.
U Remind Me: Qrion's beats are what should play in Zelda when Link gets resurrected by a life. 
Pon De Replay: "Mizu"
Personal Jesus: Her influences include Jacques Greene, Tokimonsta, and Skrillex.
Cheerleader: Ryan Hemsworth featured Qrion on his track "Every Square Inch."
I Know There's Gonna Be (Good Times): Her favorite performance was in San Francisco at That Venus Patrol & Wild Rumpus Party. "That night was really amazing," she says. "I'll remember that view from the stage forever."
Walk on the Wild Side: Last year, a Vine of Qrion dancing to "Bandz a Make Her Dance (Hitmane Kokirimix)" during her live set went viral. "Many of my favorite artists emailed me like, 'I love your dancing, where can I download that song?'" she recalls. "I thought, 'The internet is...wow!'" 
Thriller: Qrion's terrified of sea life. "I have no idea why I'm afraid of it because I really like seafood. But I can't look at pictures of whales, fish, or coral under the sea. Even if it's just an illustrated encyclopedia, I can't touch it. I also can't go to aquariums."
Heartbeat Song: "Best Friend" by Young Thug 
We've Only Just Begun: Up next, the producer will release an EP old-school-style, as a physical CD.