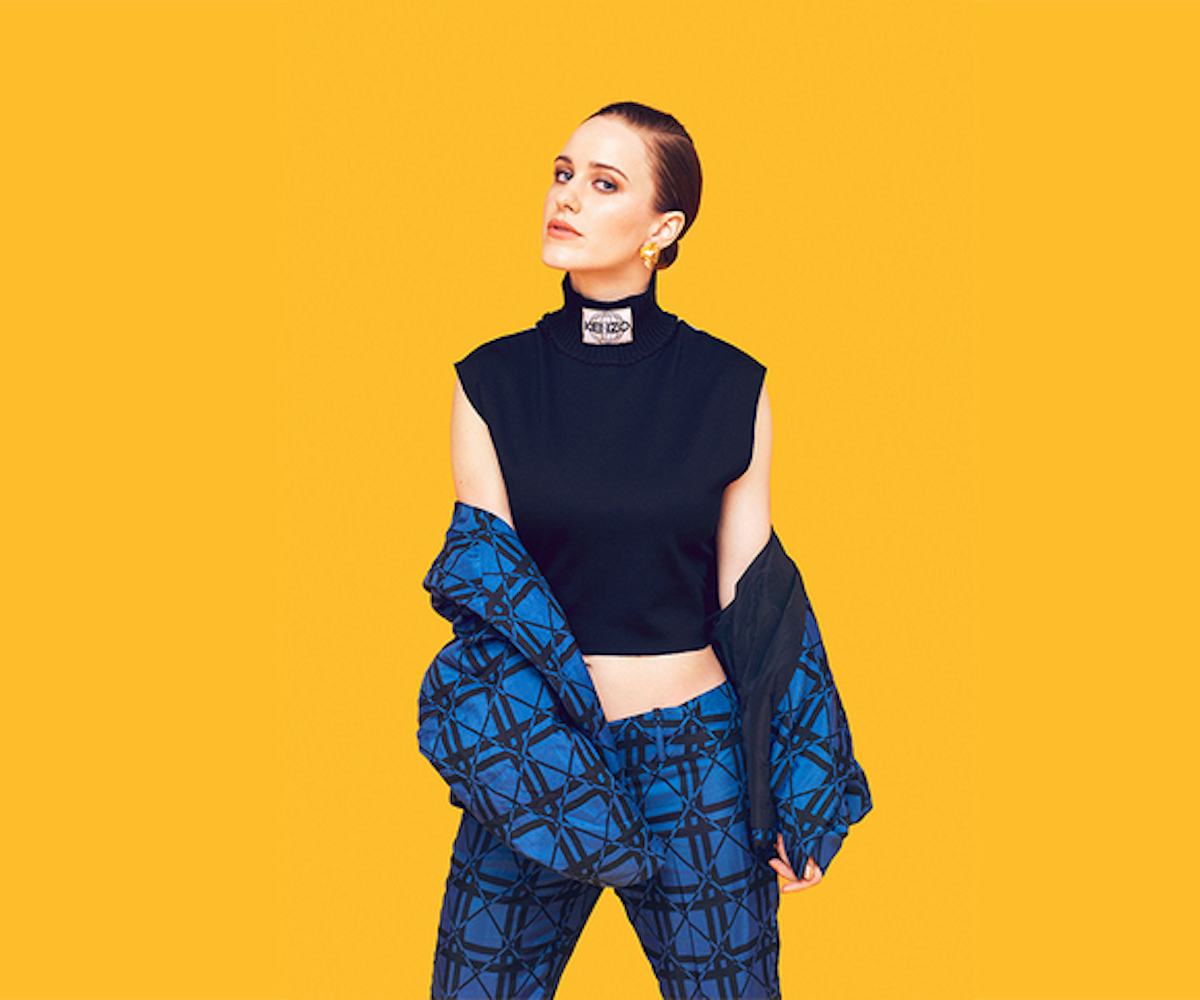 Photographed by Jonathan Grassi
How Rachel Brosnahan Went From Witty Call Girl To Comedian
'The Marvelous Mrs. Maisel' premieres on Amazon later this year
The following feature appears in the September 2017 issue of NYLON.This fall, a slew of new and returning series are hitting the airwaves and popping up on streaming services. Here, we spotlight some of the breakout stars that make those shows must-see TV. To read more from this series, click here.
Rachel Brosnahan's road to stardom was pretty typical: scores of ill-fated auditions, a handful of bit parts that eventually led to a clutch supporting role on a buzzy show (House of Cards, in which she portrayed a sharp-witted call girl), followed by an Emmy nomination. But Midge Maisel, the aspiring comedian whom the 26-year-old plays in Gilmore Girls creator Amy Sherman-Palladino's upcoming comedy The Marvelous Mrs. Maisel, had a less traditional path to the top.
Born And Bred Bookworm: "I've always been a voracious reader. I'm half British, so my family always spent a lot of time between the U.K. and the U.S. Every time I went to England, I'd pack an entire carry-on just filled with books, then I'd leave them at my grandparents' house and fill that same carry-on with different books to bring home with me. I think that's where I caught the bug to act, when I was imagining a world bigger than ours. Reading creates the sense of empathy you need for acting." 
I'm Dying Up Here: "I've never done comedy before, so the idea of playing a stand-up comedian was literally my worst nightmare—but in the most exciting, satisfying way. I was all about living this nightmare. It's good to scare the bejesus out of yourself every now and then." 
A Strong Stance: "I don't love the term 'strong women.' What does that mean, really? It's a very masculine trait that we assume is a good thing when ascribed to female characters. I like what it means, that women can be strong, but I think women are inherently strong. But there are so many different types of women being represented on TV. From what I understand, to be a comedian, you've got to have some real shit going on deep down." 
Take-Charge Women: "I fuckin' love Amy. She steers a tight ship with crystal-clear vision. I was a huge Gilmore Girls fan growing up, so working with her was like a dream I didn't even know I had—she packs so much into every script. This has been the most demanding shooting process I've ever been a part of. I've never worked with a team of women like this, with Amy and Dhana [Gilbert] as producers, women assistant directors, women in grips and electric, and on a show about an extraordinary woman." 
Styled by Heather Newberger. Hair by David Cruz for Kevin Murphy at Art Department. Makeup by Anne Kohlhagen at Artlist for Christian Louboutin Beauty. Jacket and pants by Marni. Top by Kenzo. Earrings by Swati Dhanak.