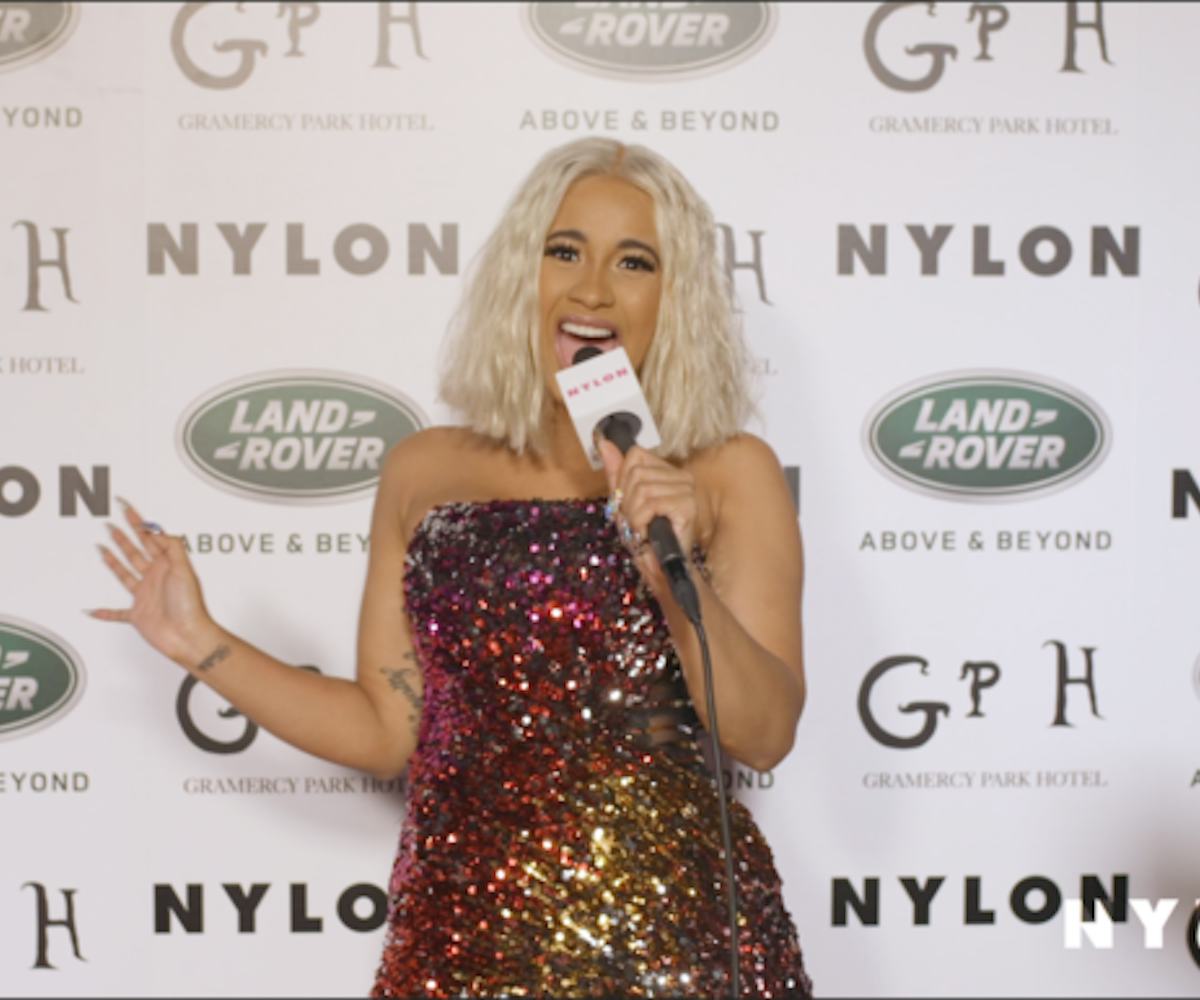 Cardi B Reveals What She Wants To Name Her Debut Album
See highlights from our Rebel Fashion Week party
From Rihanna's new Fenty Puma collection to Texture On The Runway's eye-catching hair show, this season's New York Fashion week had something for everyone. And what better way to celebrate the end of the marvelous and chaotic week than with our own Rebel Fashion party? 
Co-hosts, J. Errico and Dani Stahl, helped us bring NYFW to a stylish close, as fashion favorites, celebrities, and influencers alike gathered at the beautiful Gramercy Terrace at Gramercy Park Hotel in New York City—many of them arriving thanks to Land Rover's all-new 2018 Range Rover Velar, naturally. And while specialty cocktails by Tequila Avión got us feeling ourselves, Jenny Albright and Alexandra Richards kept the party going with their fiery DJ sets. 
As our special guest and host, Cardi B, prepared to take the stage at midnight to perform "Lick" and her viral hit single, "Bodak Yellow," she revealed what she's thinking about naming her currently unnamed debut album.
"Every single time that I write a song, I can't help but write about how people underestimated me," she tells us. "Matter of fact, I'm going to name my next album Underestimated. Yeah, that's a good name, right?"
See all the highlights from our party, below
Credits:
Directed by Tina Vaden
Shot by Tina Vaden and Maddy Talias
Edited by Maddy Talias
Produced by Catherine Rardin
Music - Franklin by Netzy via Epidemic Sound