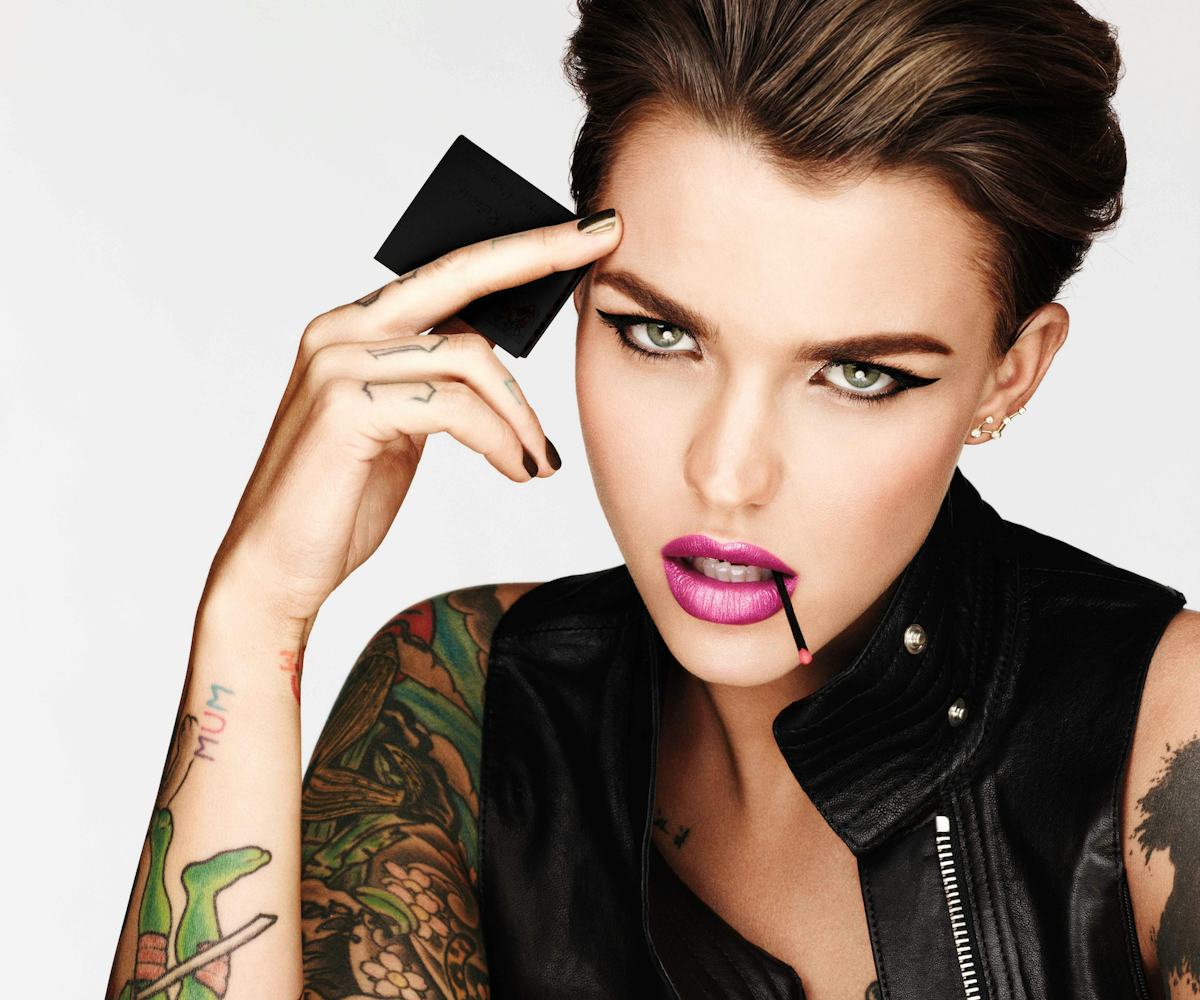 Ruby Rose Chats With NYLON About Her New Gig With Urban Decay
The following feature appears in the June/July 2016 issue of NYLON.
What inspired this partnership with Urban Decay?
I have always been a big fan of Urban Decay. I love their edgy colors, bold mascara, animal-cruelty-free ethics, and the wonderful vegan line they have. I am so honored to be the face of such a great company!
You've worn so many hats—VJ, DJ, actress, model, presenter, and now beauty ambassador. What have all of these roles taught you about yourself?
I strongly believe that hard work pays off and that if you love what you do you will never "work" a day in your life. The fact I have been blessed enough to work in such amazing fields and with so many brilliant people has taught me that anything is possible as long as you never give up on your dreams and you always stay focused. Also, never taking anything for granted will get you far in life because you will always see life's miracles instead of wanting more and never being satisfied.
When you're not working, how do you do your own makeup? Does your routine change when you're in the spotlight?
I like to go very clean when I am not working. I use the Urban Decay Naked Skin One & Done, do some light contouring around my cheeks, then apply Perversion Mascara and a nourishing lip gloss—I keep it simple. If I'm attending a red-carpet or black-tie event, it's a different story. I love to explore brighter lips or more statement eyes to pull together a stronger look.
How has the way you approach makeup changed throughout your life?
I have always used it as a way to express myself and to merge it with fashion in a way that tells a story. It's a form of expression.
Can you expand upon the idea of beauty as a form of self-expression? Because, on one hand, makeup and beauty can be seen as a way to adhere to the patriarchal idea of what a woman "should be." On the other, it can be a way for people to take control of the way the world sees them.
I think the thing here is that this assumes that a woman who we more commonly see as "feminine" or traditional is adhering to something. It's all relative; just as I prefer to be more androgynous, others love to be as pink and girlie and feminine as possible, because that's in their heart and that's what makes them feel beautiful. I don't think there is a right or a wrong, just a right for oneself.
Your "Break Free" video was so powerful. Was the underlying idea to shun the notion of the traditional "feminine" woman?
I don't know if I was intending to shun the traditional feminine woman, it's more of an exploration of my personal gender fluidity and finding my authentic comfort and self. Finding where I am on the spectrum. Showing how that fluidity looks on someone who moves around in that space.
How did you learn to grow and love yourself?
Therapy, meditation, time.
What advice do you have for young people who are trying to find themselves?
Stop looking, and start feeling. It's all within us—nothing is external. We can't find ourselves in things, places, or other people. 
Urban Decay Vice Lipstick, $17 each, available at Urban Decay