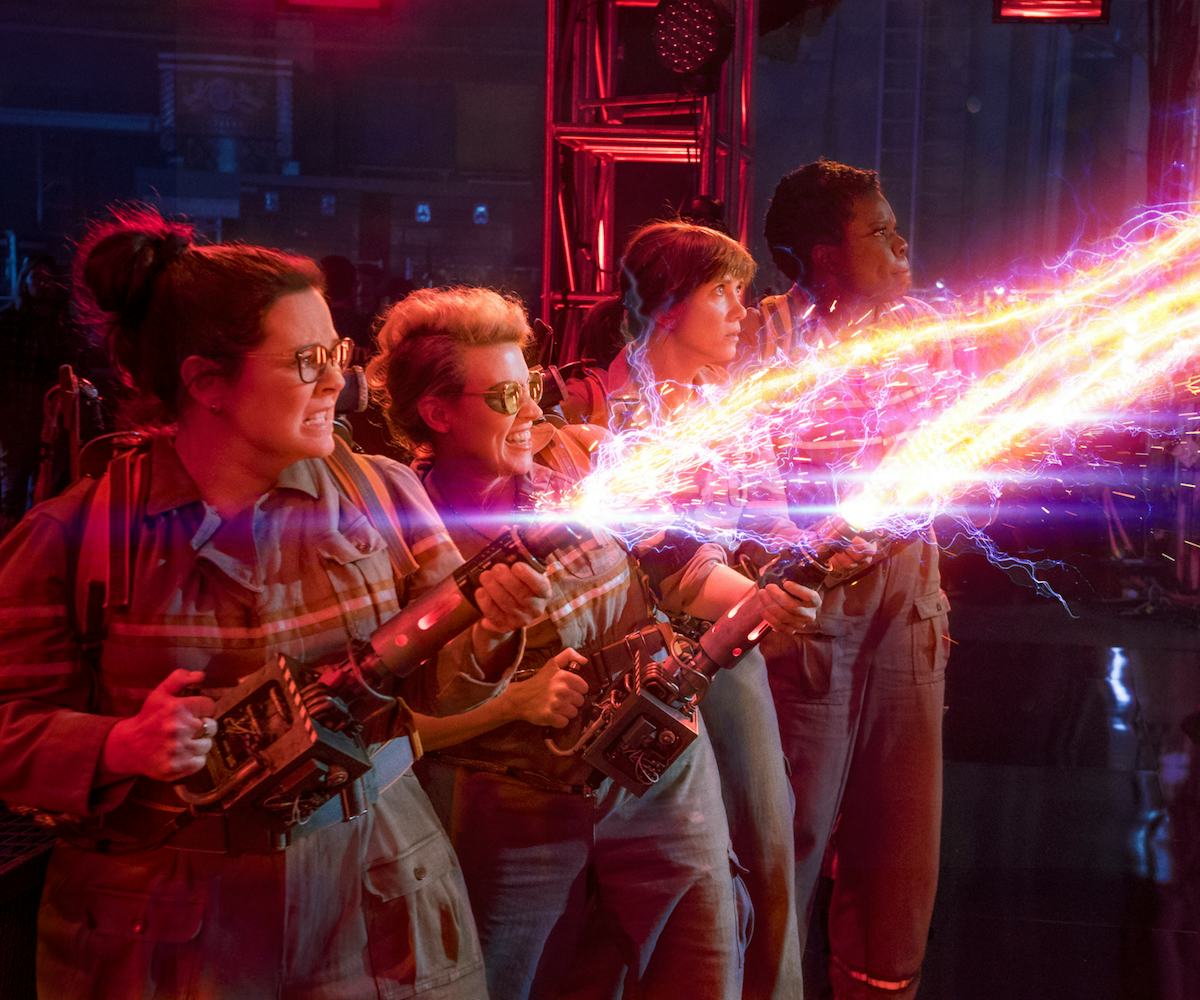 NYLON's Summer 2016 Movie Guide Is Here
The following feature appears in the June/July 2016 issue of NYLON.
From risk-taking indies to reimagined blockbusters, we present a guide to the summer movies most likely to be worth your hard-earned money. Click through to see the films that are lighting up the box office this season.
Most Likely to Make You Unfollow Justin Bieber on Snapchat: Popstar: Never Stop Never Stopping (June 3)
Andy Samberg and his cohorts in The Lonely Island (Akiva Schaffer and Jorma Taccone) go from making music and viral shorts to writing and directing their first feature film. It's about Conner4Real, a Bieber-esque singer who finally has a flop and can't deal with life anymore. Sadly, Selena Gomez does not have a part.
Most Likely to Make You Buy Extra Air Fresheners: Swiss Army Man (July 1)
This is a movie about farts. Actually, farts and corpses. Possibly the most bizarre hit of Sundance tells the story of the strange friendship between a man marooned on an island (Paul Dano) and a flatulent body he finds by the shore (Daniel Radcliffe). It's going to be a movie people either love or think totally stinks. Literally.
Most Likely to Make You Give Up Fish Tacos: Finding Dory (June 17)
Do you remember Finding Nemo, the 2003 hit about a cute fish who is reunited with his father? Well Dory, little Nemo's friend with memory loss, probably doesn't. In this Pixar animated sequel, Dory finally starts to remember things and attempts to find her own family with an assist from Nemo. Wait, after 13 years, shouldn't these fish be dead?
Most Likely to Bring Back Short Haircuts: Equals (July 15)
Finally the minimalist, unisex fashion utopia that David Bowie and Tilda Swinton always promised us is here. We only had to give up all their emotions to get it. The always pouty Nicholas Hoult and Kristen Stewart play to their strengths with gorgeous undercuts and even better threads as a couple falling in love in a future where such a thing is against the law.
Most Likely to Give You Ab Envy: The Legend of Tarzan (July 1)
Alexander Skarsgård Tarzan. Margot Robbie Jane. We know the rest of the story: Man raised by apes, man swinging from vines, man saves jungle. Throw in some amazing CGI, and a wardrobe budget with no room for shirts, and it's a remake worth beating your chest over.
Most Likely to Give Ghosting a Whole New Meaning: Ghostbusters (July 15)
Melissa McCarthy and Kristen Wiig reunite with Bridesmaids director Paul Feig for a reboot of the '80s classic. Joined by Kate McKinnon and Leslie Jones, it's Ghostbusters: now with four times the X chromosomes. Gloria Steinem was protesting for a woman's right to be covered in slime and make gobs and gobs of money at the box office, wasn't she?
Most Likely to Give Bad Guys a Good Name: Suicide Squad (August 5)
As DC Comics continues to imitate Marvel, this movie features a group of supervillains the government is trying to use to fight crime. With Will Smith, Jared Leto, Joel Kinnaman, Cara Delevingne, and the super-busy Margot Robbie marauding around being crazy and breaking things, it's guaranteed to be less disappointing than Batman v Superman.
Most Likely to Damage Unsuspecting Children: Sausage Party (August 12)
Seth Rogen co-wrote and co-produced this R-rated animated feature that is basically Toy Story for foul-mouthed foodies. Rogen leads an all-star voice cast in this tale of a gang of groceries who discover the horrible fate that awaits them after being bought at the supermarket. Kristen Wiig, Jonah Hill, James Franco, Bill Hader, Michael Cera, Paul Rudd, and Salma Hayek join the kitchen nightmare.