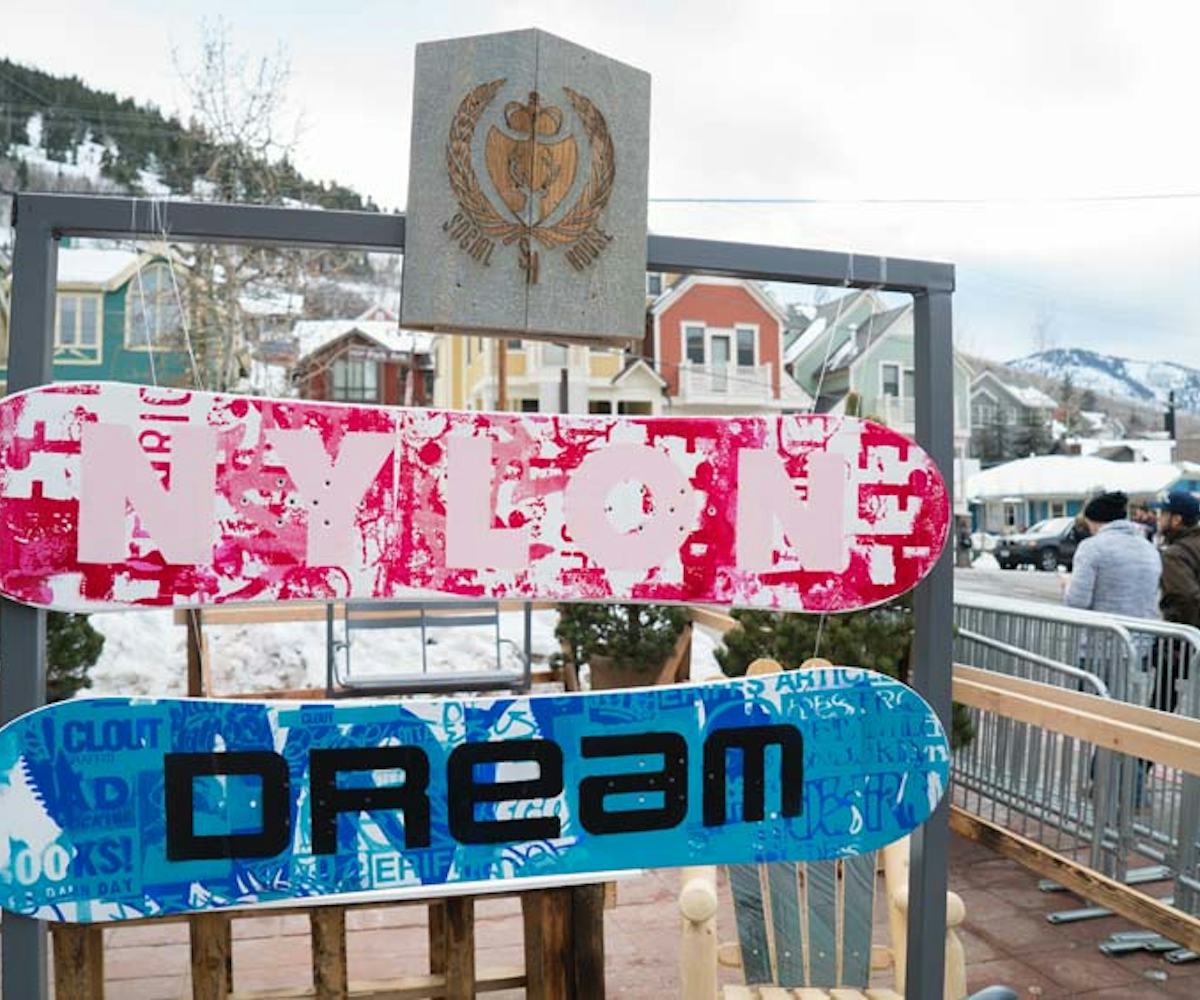 all photos by rick williams (engine shop)
see all the stars at our chic sundance party
Yes, Sundance's main M.O. is celebrating the next big thing—or even the next small thing—and the creative minds who work so hard to tell original, wonderful stories. Also, it is a great excuse to have a really awesome party. Seeing as independent thinkers and really great soirees are two of our favorite things, we had a celebration in Park City with some of indie film's finest young stars. The apres ski-themed event, which was in partnership with The Dream Hotel, didn't kick off in prime partytime, which made it such a treat. (Hey, everyone can still get in, get their dance on to DJ Mel DeBarge, and make it in time for their director's dinner that evening.) Cuz that's how we roll in Park City. 
Rebecca Dayan, star of the runaway hit H.—which was produced by our very own Shruti Ganguly.
The atmosphere, obviously!
Bumble brought us some excellent cookies!
Parenthood's Mae Whitman is all bundled up.
MTV's Hack Murphy and guest.
See, we told you: apres ski!
No one (including the cast of The Spinoffs) can resist the step-and-repeat.
Singer-songwriter Carly Robyn Green.
The incredible Kellan Lutz, who is promoting his film The Experimenter—and also spending his time teaching disabled children how to ski.
Thanks, Dream! You were a dream!
The crowd.
R.J. Mitte, who played Walt Jr. on Breaking Bad, spent his Sundance discussing the need for diversity at Shriners Hospitals for Children Diversity Panel, encouraging Hollywood to embrace not only diverse stories, but actors and crew members, too.