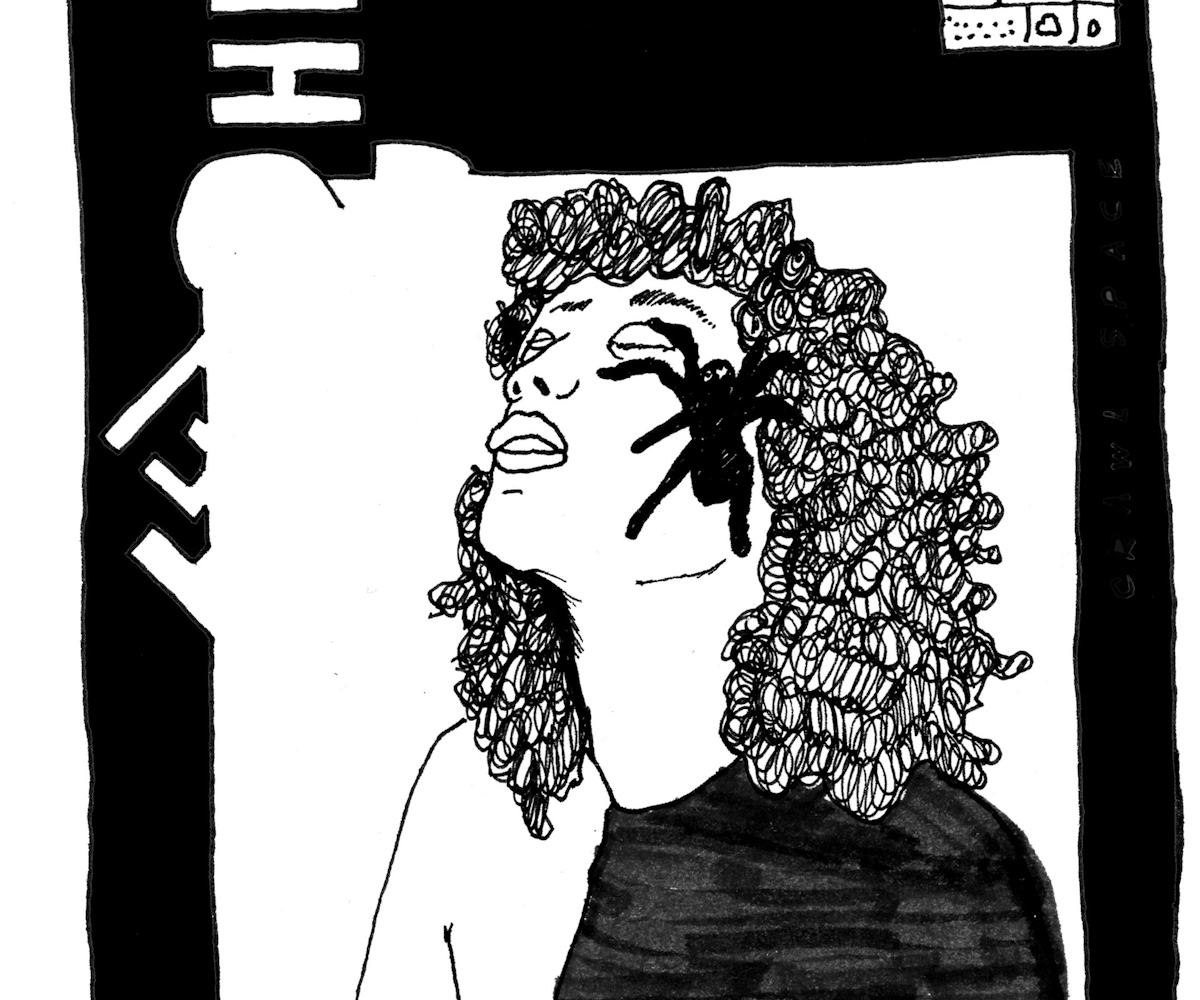 Tei Shi Creates Mermaid Music On Her New Album 'Crawl Space'
The following feature appears in the March 2017 issue of NYLON. 
On Tei Shi's sensual full-length debut, Crawl Space, the singer-songwriter continues her foray into the self-described "mermaid music" of her first two EPs, Verde and Saudade. The album picks up where her 2015 hit single, "Bassically," left off, with its lush melodies, tribal beats, and simple lyrics. 
Shi's voice serves as a catalyst for the transitions between different moods on the album: Her candy-coated soprano vocals, best demonstrated on the tracks "Keep Running" and "Creep," transport the listener to what feels like a secret, sultry nightclub, while her falsetto invokes a trance-like state. She maintains an air of mystery throughout by taking on a hushed voice, as if the album is a letter to a secret lover.
Touring with Grimes last year may well have rubbed off on Shi, given the record's pulsating synths, seductive horn sections, dark guitar riffs, and layered harmonies. 
Still, the project is very much a reflection of the Argentinian singer's unique identity. She vulnerably sings in both of her native languages, Spanish and English, while oscillating between futuristic pop, electronica, and R&B to create a hazy mash-up of the three genres, interrupted by interludes voiced by a little girl which reference a younger Shi. 
"Bad Singer," for example, reveals her youthful aspirations to "be like Britney Spears," even though she lacked confidence in her vocal skills. Shi may not be on Spears's level just yet, but she's surely proving to be a star in her own right.