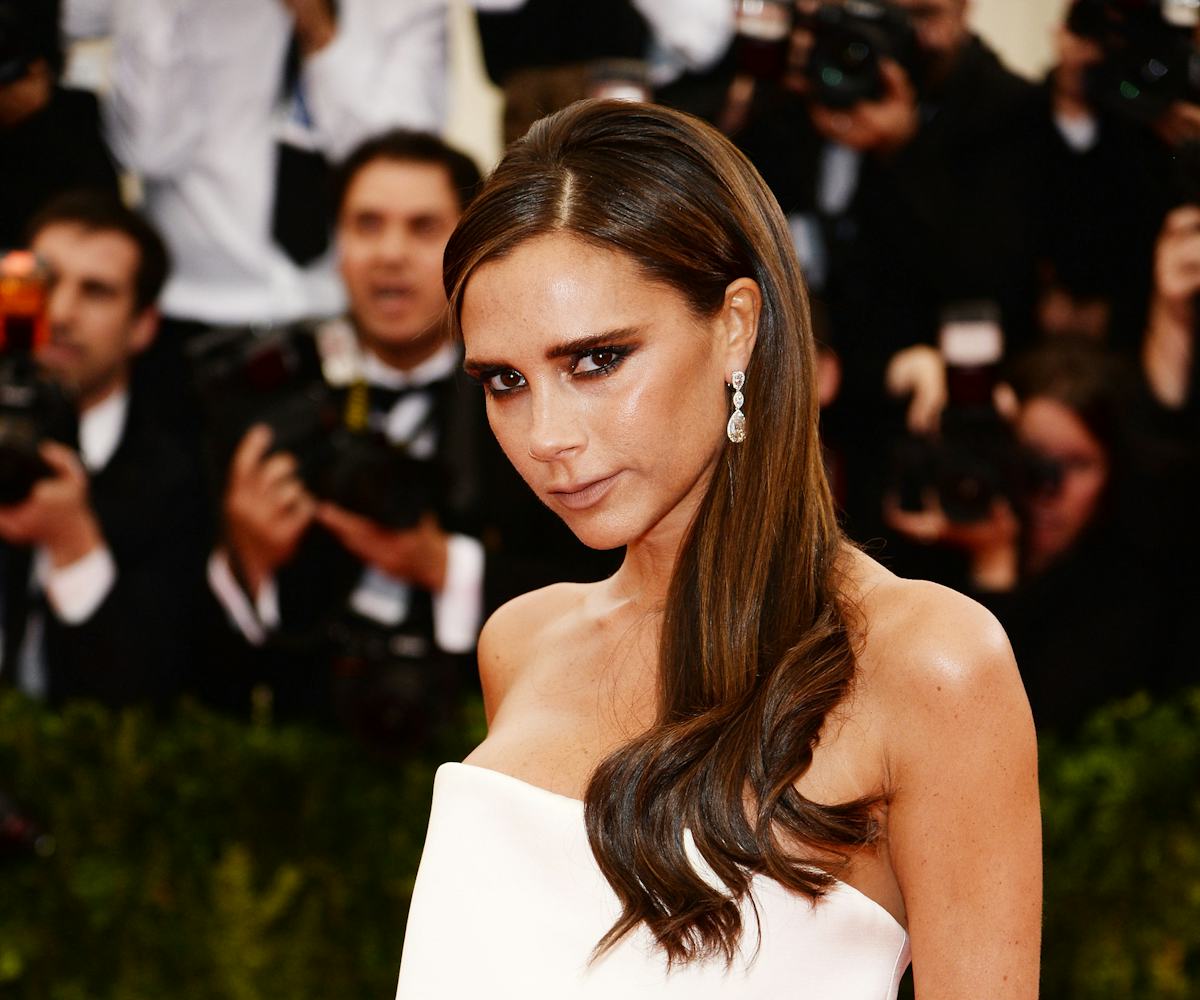 Dimitrios Kambouris / Getty Images
Victoria Beckham On What Inspired Her Target Collab
Hint: Harper was involved
The following feature appears in the April 2017 issue of NYLON. 
Target's latest designer collaboration will have you feeling very posh indeed: This spring, Victoria Beckham has teamed up with the retailer to launch a collection, which is finally dropping on Sunday. "For a while now I have wanted to offer something to a wider group of women, who either don't want to or can't afford to pay designer prices," Beckham says. "When Target approached me, it was clear that this was the perfect opportunity to bring a more accessible collection to life for that wider audience." Here, the designer reveals her inspirations for the line, and gives us a look at her creative process. 
What was your inspiration for this collection?
The Target collection is a reflection of my Victoria, Victoria Beckham line, which has always represented the more relaxed and playful side of my own wardrobe. But this collection is also inspired by my everyday life, and within that all of the experiences I've shared with my daughter, Harper. 
How would you describe your creative process?
My team and I have now been working on this project for over a year, and it's been a really collaborative process. I've worked closely with them on everything from the product design to the marketing campaign. The end result has exceeded even my own expectations—I'm so proud of the collection, and I can't wait to wear it!
You've expanded beyond women's wear and also created looks for babies, toddlers, and girls. What inspired you to design for a wide range of ages?
With Harper and my VVB line both turning six this year, it felt like the perfect opportunity and moment to make my first foray into children's wear. I had a lot of fun designing for kids, because I really felt that I could draw on my own personal experiences as a mum of four children of all different ages, and tell a story through the clothes. 
What are some of your favorite pieces from this collection?
I love every single piece, so it's very hard to choose! I'm probably most drawn to the soft tailored pieces, like the tuxedo shirt and the calla lily shirt and pants. 
Victoria Beckham for Target, $6 to $70, available at Target
Image courtesy of Victoria Beckham for Target
Image courtesy of Victoria Beckham for Target
Image courtesy of Victoria Beckham for Target
Image courtesy of Victoria Beckham for Target
Image courtesy of Victoria Beckham for Target
Image courtesy of Victoria Beckham for Target