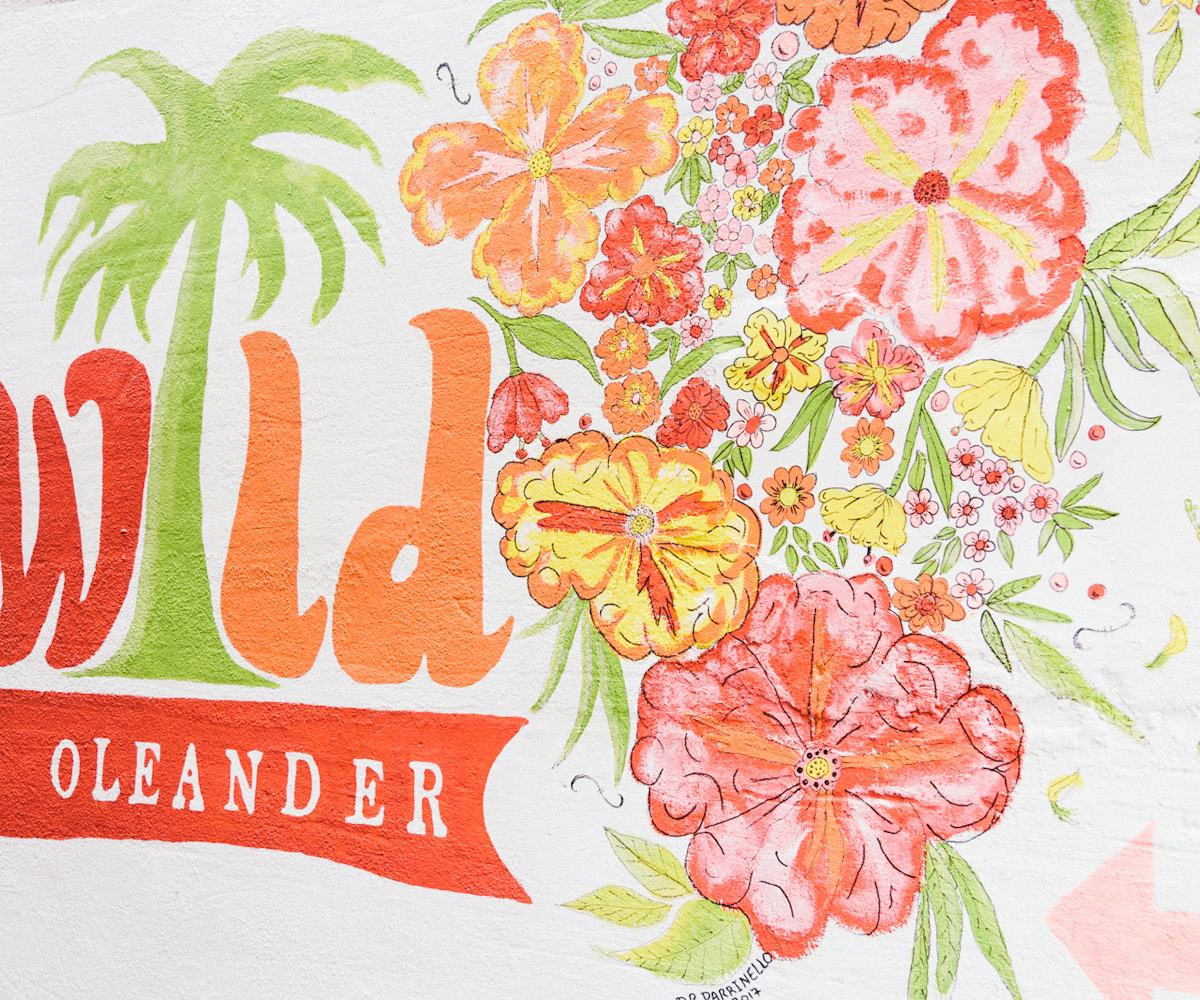 Photographed by Jonathan Schoonover
Step Inside Brooklyn's Coolest Nail Salon
Artist Sandra Hatton takes us on a tour of Bushwick's Wild Oleander
The following feature appears in the October 2017 issue of NYLON.
Only in Bushwick can you walk down an Astroturf-covered alley lined with plastic pink flamingos and vintage pastel lawn chairs to enter a nail salon. But that's how I discovered Wild Oleander, the brainchild of Sandra Hatton, a seasoned professional in the beauty industry and proud Brooklynite, who was fed up with commuting to Manhattan for a quality place to get her nails done. As Hatton explains, "Something clicked in me, like, 'I don't get it, why isn't this here?' Bushwick is so artistic and creative, and everything and everyone that lives here is cool, so why don't we have a cool place to get our nails done?" 
So she dreamed up Wild Oleander, and decorated it like a '70s rec room meets beauty salon on acid. In addition to row soft nail polish from some of our favorite brands like Floss Gloss, you'll also find vintage Playboy covers and daisy patterned wallpaper, pink and yellow salon swivel chairs, brown corduroy couches, Lucite bubble chairs, arc lamps, neon lights, mini palm trees, shag carpets, and wood paneling—lots of it.
"Every Brooklyn salon has the same aesthetic—there's reindeer horns on the wall and it's always painted white," Hatton says with a laugh, "but I wanted something unique. I love the vibe of the '70s, and the tropical elements are because I'm originally from Hawaii, so it was really about combining my background with what I love aesthetically."But #decorgoals aside, the really impressive part of Wild Oleander is the beauty treatments they offer. Although the space specializes in nail art in both classic and gel manicures, there are also pedicures, waxing services, mini facials, brow tints, lash extensions, and microblading services available—with hair treatments soon to come, as well.
Hatton's favorite spot? The pedicure station, which is illuminated by neon pink lights (which read KEEP ON KEEPIN' ON) above the seating area."You have a full, 360-degree view of everything from the pedicure chairs, which is where I have the most fun," Hatton explains, "especially because we have '70s cocktail-inspired pedicures, so you can order a Harvey Wallbanger or a Piña Colada. It's literally heaven."
The name Wild Oleander comes from Hatton's Hawaiian heritage. "Growing up in Hawaii, my mother used to make these really beautiful bouquets from the wild oleander flowers—which are really beautiful and smell amazing, but they're really poisonous. When thinking of a name for the space, I thought about that because we're women-owned, and to me, the wild oleander flower kind of symbolizes a woman: We're really beautiful, we're very delicate—but you gotta be careful, because don't you dare cross us!"
For your own totally groovy experience, check out Wild Oleander at 222 Varet Street in Brooklyn, or at WildOleander.com.