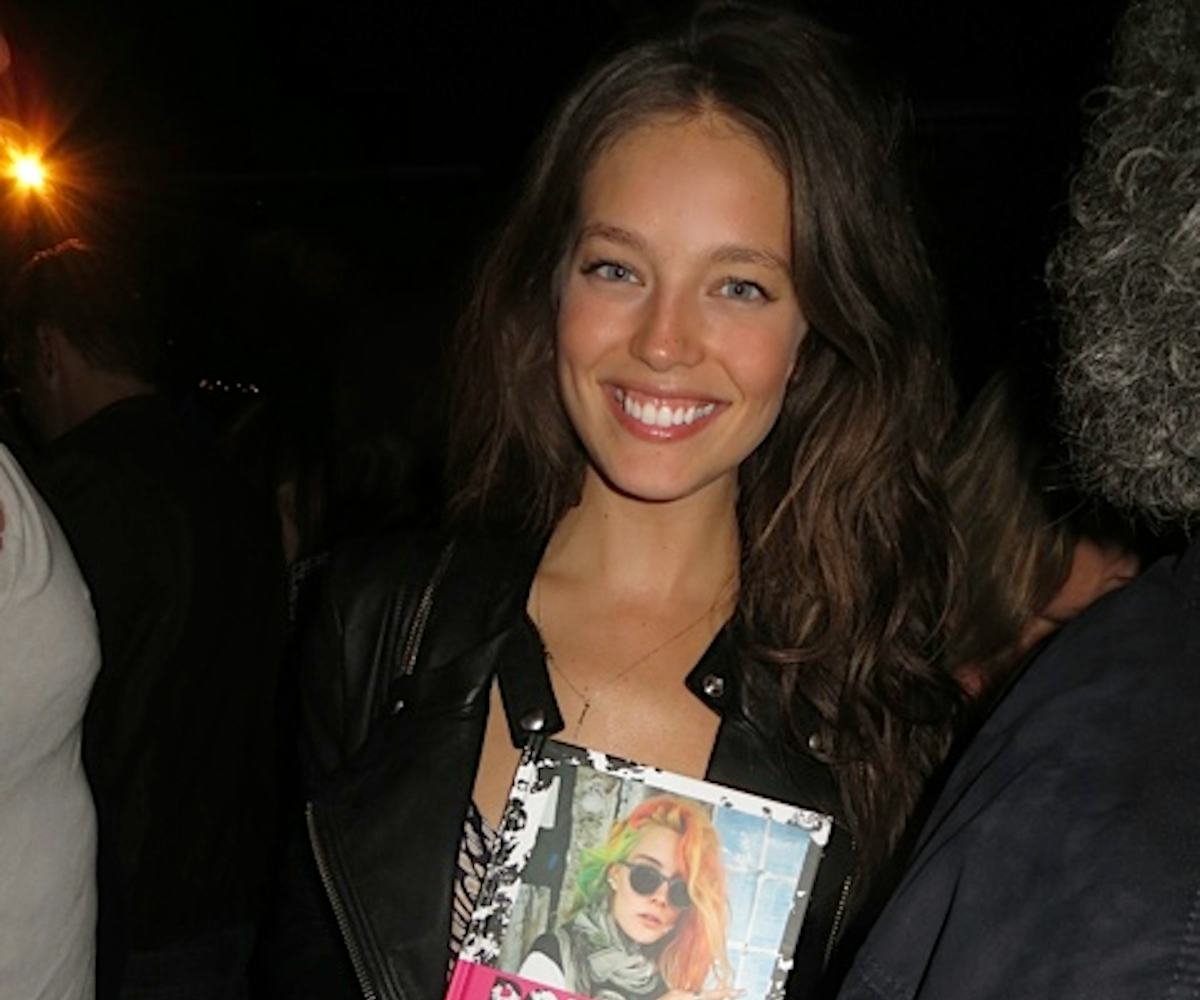 photo by BFA NYC
NYLON x POPLIPPS Launch Party
nur khan presents: poplipps book launch after party with bally at electric room.
Not to brag or anything but, yeah, we hosted a party last night where Courtney Love played, and, yeah, it was awesome.
We got all our favorite girls and guys out to the Dream Hotel last night to celebrate our friend (and One Management owner, and drummer for Courtney Love, and super cool dude) Scott Lipps' new book, PopLipps: Plus One. In attendance were One stars Chloe Norgaard, Hailey Clauson, Karolina Kurkova, and Poppy Delevingne, as well as musician Kate Nash and DJ Tiesto. 
We tried to get Clauson and Norgaard to spill the beans about Lipps' secrets, but, like good friends, they kept their lips sealed. All they had to say were truly positive comments, "Once I met him my career has been nothing but good," admits Norgaard. "I'm very grateful for meeting Scott."
Clauson agreed, "He's the nicest guy in the world, he's like family. The best part about him is that he doesn't stop. He's always doing something, he has like 20 jobs!"
As for the craziest things they've learned on the job as model, Clauson says there's too many to name, while Norgaard recalls a certain awkward encounter, "Recently I was on a shoot and it was rad. It was a two day shoot, and we were on the last shot,m and randomly the photographer was like ,"Get naked!' And I was like, 'Uh, I don't know about that!'" she laughs. Don't expect to see any Chloe-in-the-buff any time soon! 
Check out all the pics from our party "Nur Khan Presents: PopLipps Book Launch After Party with Nylon Magazine & Bally at Electric Room at the Dream Downtown" below.
Special thanks to One Management and Powerhouse Books.