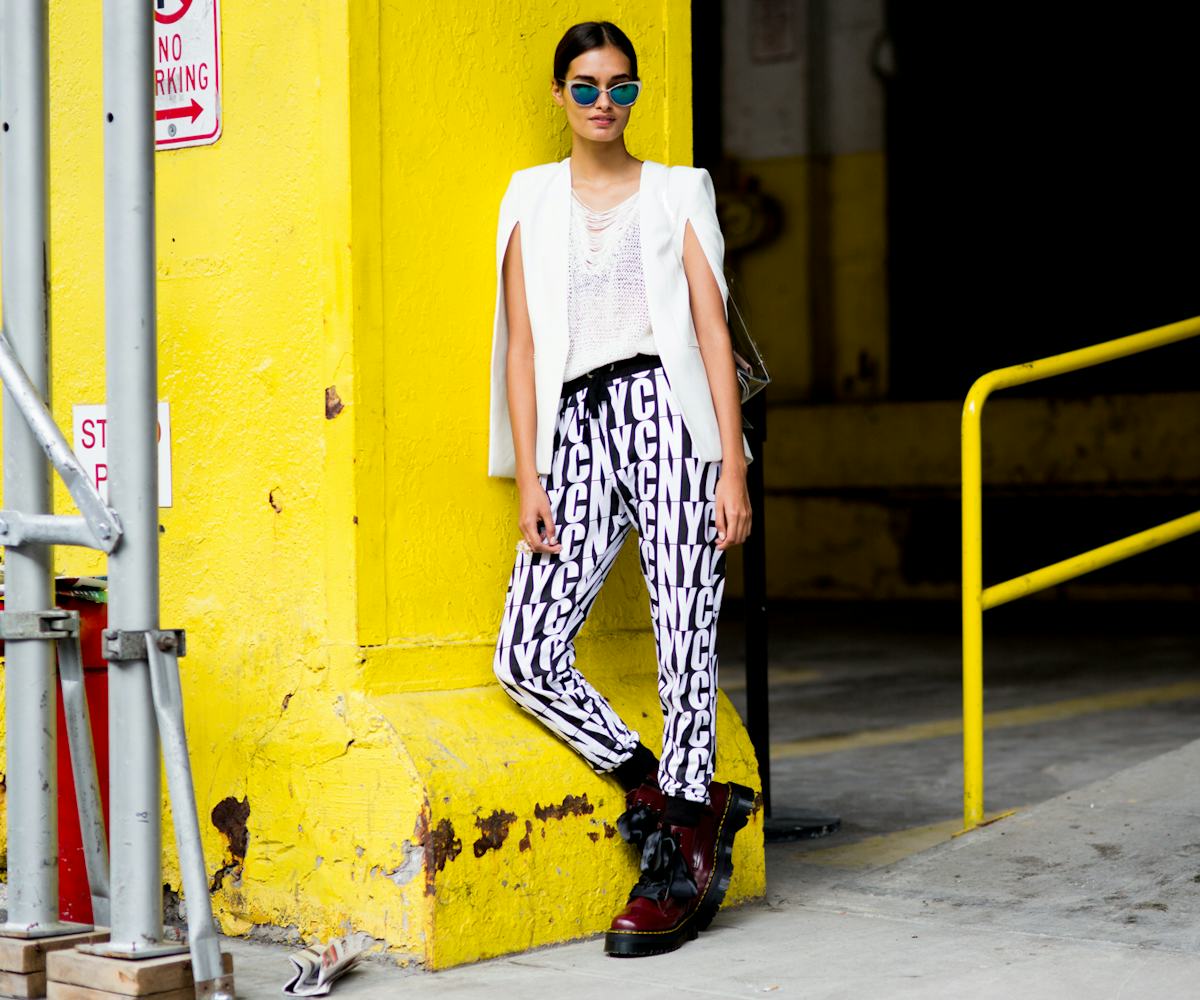 all photos by michael dumler of on abbot kinney
#nylonfw spring 2015 day 6: best street style
it's the final countdown.
New York Fashion Week is almost over and let us tell you, it's been a trip. We've seen some seriously awesome shows (please don't ask us to name favorites) and seen some seriously awesome fashion off the runway as well. 
Luckily, we've had our photographer, Michael Dumler of On Abbot Kinney, snap some seriously awesome pics of our favorite off-duty models, bloggers, and stylin' ladies on the streets of New York Fashion Week to keep for our records (read: running account of style inspiration). Check out our Day 1, Day 2, Day 3, Day 4, and Day 5 recaps + then check out the gallery to see who made our "Best Dressed" list on Day 5 of #NYLONfw. And be sure to check back every day for more awesome snaps! 
Chloe Norgaard
photo by michael dumler of on abbot kinney
photo by michael dumler of on abbot kinney
photo by michael dumler of on abbot kinney
photo by michael dumler of on abbot kinney
photo by michael dumler of on abbot kinney
photo by michael dumler of on abbot kinney
Alexa Chung
photo by michael dumler of on abbot kinney
Anna Dello Russo & Giovanna Battaglia
photo by michael dumler of on abbot kinney
Aline Weber
photo by michael dumler of on abbot kinney
Johnny Wujek & Bella Thorne
photo by michael dumler of on abbot kinney
Caroline Issa
photo by michael dumler of on abbot kinney
Coco Rocha
photo by michael dumler of on abbot kinney
Elsa Ekman
photo by michael dumler of on abbot kinney
Esther Heesch
photo by michael dumler of on abbot kinney
Gizele Oliveira
photo by michael dumler of on abbot kinney
Hanne Gaby Odiele
photo by michael dumler of on abbot kinney
Harleth Kuusik & Magdalena Jasek
photo by michael dumler of on abbot kinney
Lainy Hedaya
photo by michael dumler of on abbot kinney
Langley Fox
photo by michael dumler of on abbot kinney
Laura Love
photo by michael dumler of on abbot kinney
Michelle Stuchly
photo by michael dumler of on abbot kinney
Chiara Ferragni
photo by michael dumler of on abbot kinney
Ola Rudnick
photo by michael dumler of on abbot kinney
Sasha Luss
photo by michael dumler of on abbot kinney
Svea Berlie
photo by michael dumler of on abbot kinney
Tilda Lindstam
photo by michael dumler of on abbot kinney