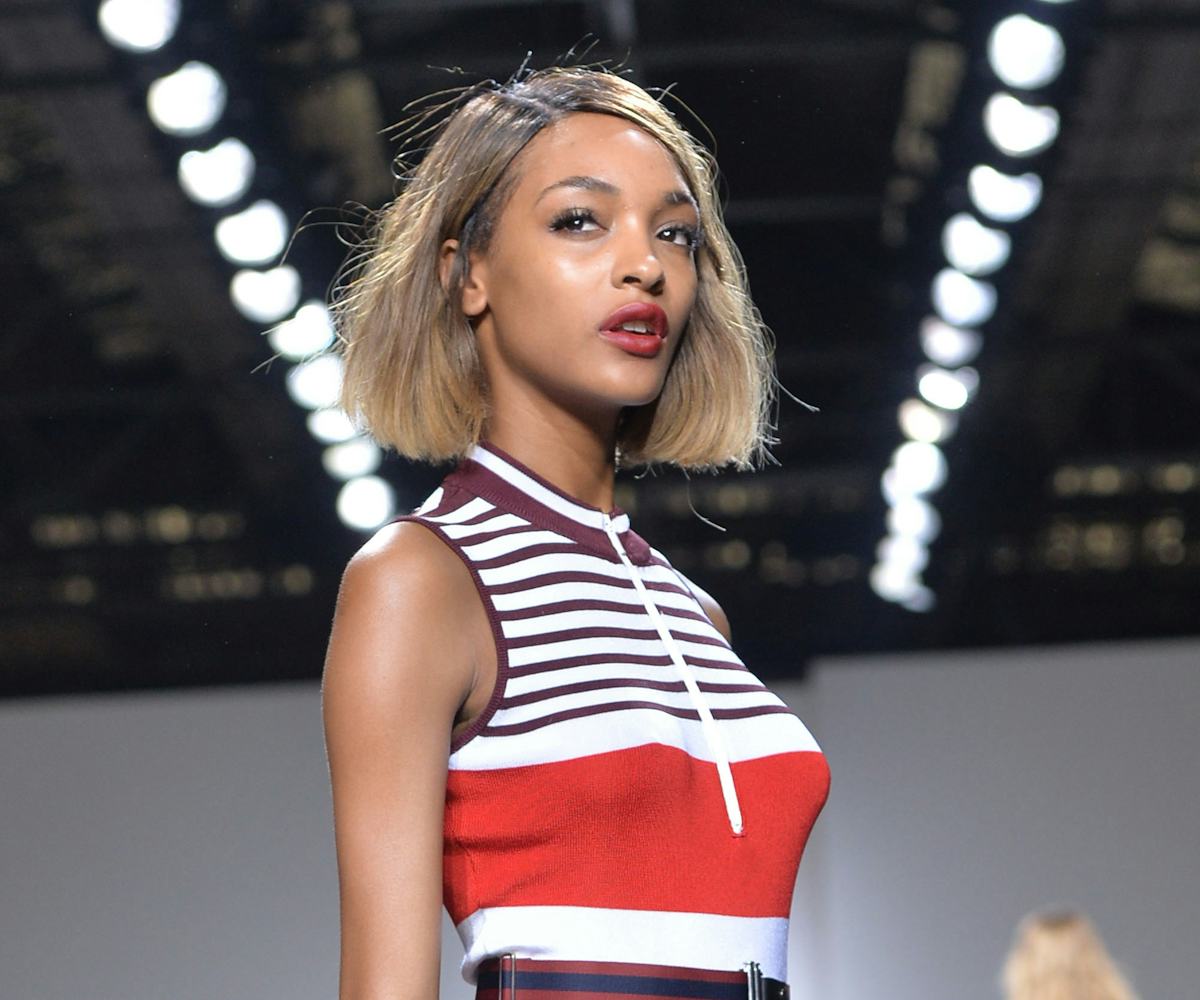 photo via getty images
#nylonfw: get topshop's fresh face
'90s inspired + oh so cool.
We've always been a sucker for Topshop's beauty looks, but while watching Topshop's live stream runway show yesterday, we realized we may have a problem. After all, from the second Miss Delevigne opened the show, the only things we could think about were the subdued cherry lips, worn-in bronzed eyes, and flushed cheeks—we almost had to pause and take a minute to fully appreicate the flirty skirts, Margot Tennenbaum-esque sweaters, and boxy jackets. 
Here's how to get the '90s inspired fresh faced look, created by Topshop Beauty makeup artist Hannah Murray.
Eyes
Use a nude cream eye shadow on the eyelids, softening the look by blending out.
Apply a brown kohl eyeliner at the upper lash root and layer with black kohl eyeliner, then smudge with your fingers.
Smear the leftover kohl on your finger into the bottom lashes.
Apply mascara.
Lips
Pat Topshop Lip Ombre in Baffle onto the center of lips. Then pat Topshop Lipstick in Temptation on top. (Both lip colors aren't available until Spring '15, so use Topshop Lips in Rio Rio and Lip Bullet in Bewitched.) 
Using a clean finger, smudge to create a "soft diffused edge emphasizing that 'just-kissed' effect."
Face
Use a primer on the T-zone and concealer, if necessary.
Cheeks
Work a cream or blush gel into the hollow of the cheek, underneath the apples. Highlight the top of the cheeks subtly with Glow Stick in Play Up. Apply a bit of Vaseline to the cheekbones to finish off the look.