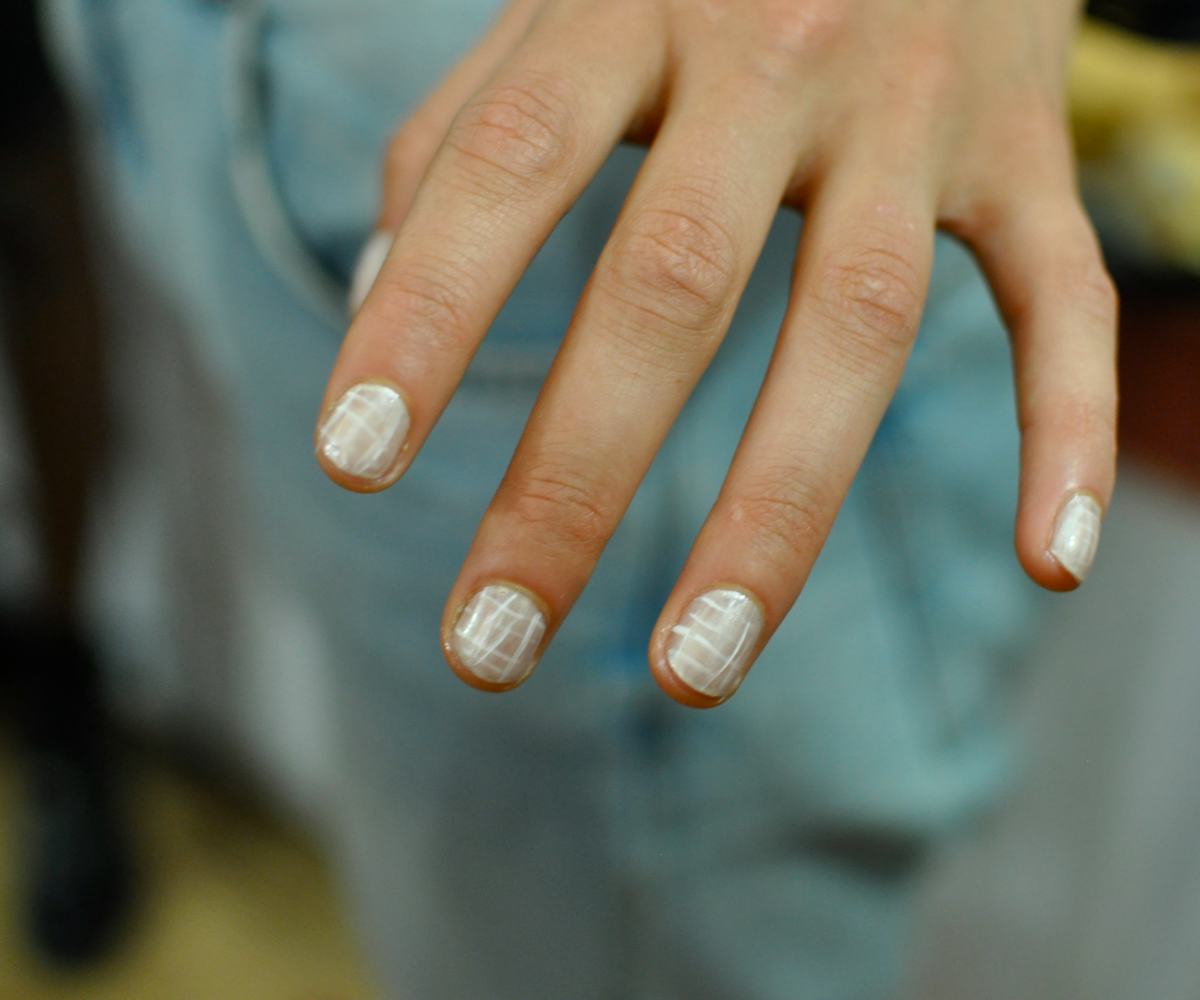 photo by yasmeen gharnit
#nylonfw mani monday: wes gordon's linen nails
Wes Gordon's spring/summer '15 collection was ruled by the '90s sensibility: sexy, effortless, cool (read: everything we aspire to). So for the nails, Rita Remark took that key point and recreated the breezy linen fabric used throughout the collection, constructing a "linen against skin" look for Essie. 
The best part about this manicure is that the more imperfect it is, the more realistic. Here's how to create the look at home:
Prep: Apply Essie Ridge Filling Base Coat to clean, filed nails.
Step 1: One coat of Essie Cocktails & Coconuts and one coat of Imported Bubbly to create the look of dewy skin.
Step 2: Lightly dip a thin brush into Blanc, a snowy white color, removing any excess polish. Add thin vertical stripes down the nail, then create thin horizontal lines across the nail. Place as many stripes as you would like, but be sure to let enough of the undercoats peak through.
Step 3: Add a thin coat of Allure to tone down the colors.
Step 4: Apply Good To Go! top coat.