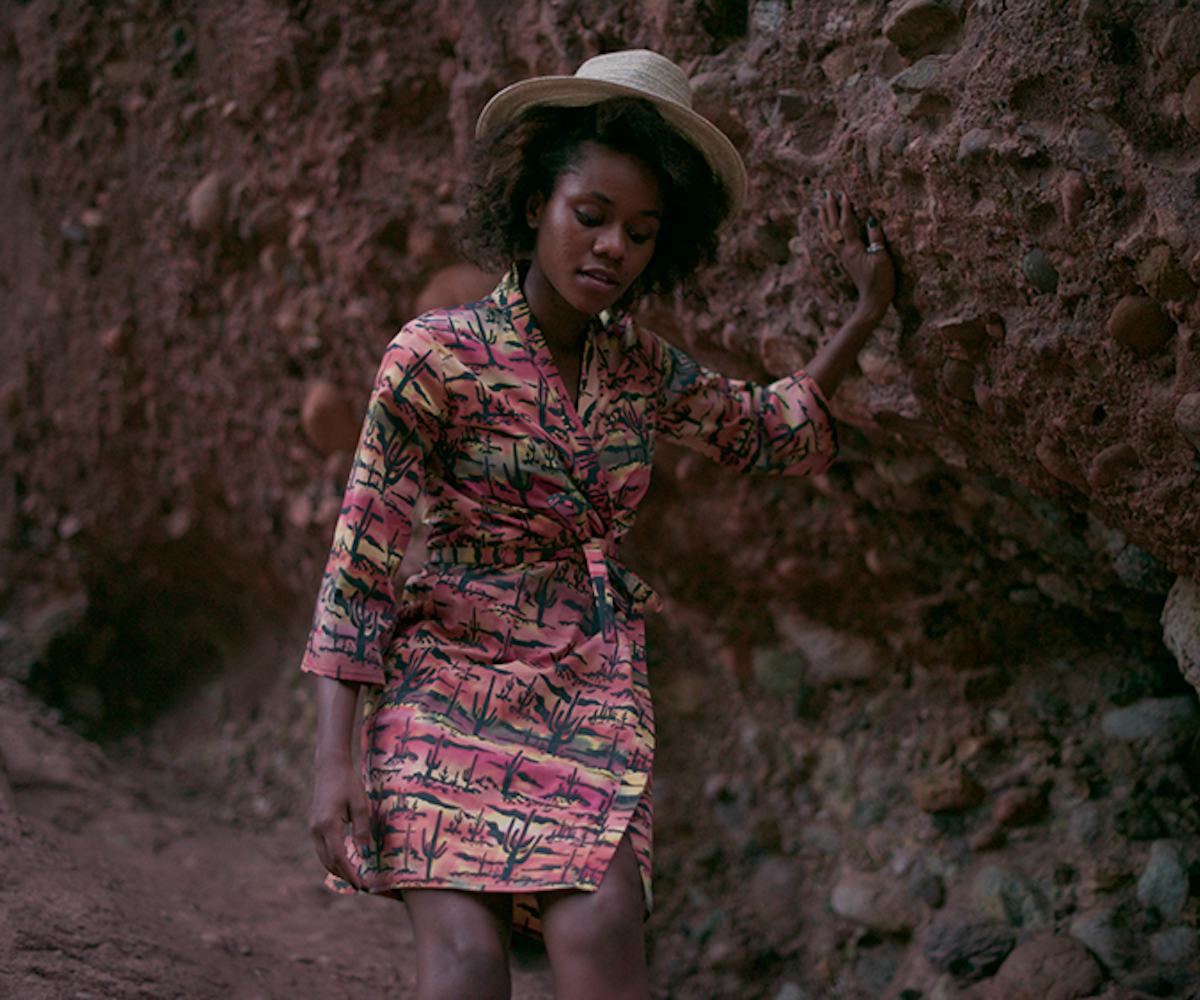 Photo from Afia
bring ghana straight into your wardrobe
Meghan Sebold is the designer of Afia, an ethical, sustainable brand that mixes cultures and combines vastly different worlds, respectfully. Sebold considers herself to "belong everywhere and nowhere," and her brand reflects that with fabrics picked directly from the markets of Ghana, assembled in LA, and sent out to customers across the world.
But Afia isn't just about exotic fabrics—Sebold also strives to create garments which make women feel strong. "I do want them to feel beautiful, but not in a 'Hi I'm pretty and sexy, validate me as such' kind of way, more in a 'What's up, I'm here' kind of way," she says. "A little defiant, a little wild. Style is a way to own your power and space."
Even though Afia is all about culture clashing, their garments are anything but chaotic. The robes are made of batik fabrics in bright, rich, vibrant colors, but the garments still retain a simple, peaceful elegance that looks powerful and strong. So if confident, international fashion is what Sebold is going for, we're pleased to report that she's absolutely succeeded.
Flip through the gallery to check out Afia robes, and be sure to shop all the looks here at NYLONshop.
Afia, Lounge Robe Moonrise, $120.00, view here.
Afia, Lounge Robe Sunset, $120.00, view here.