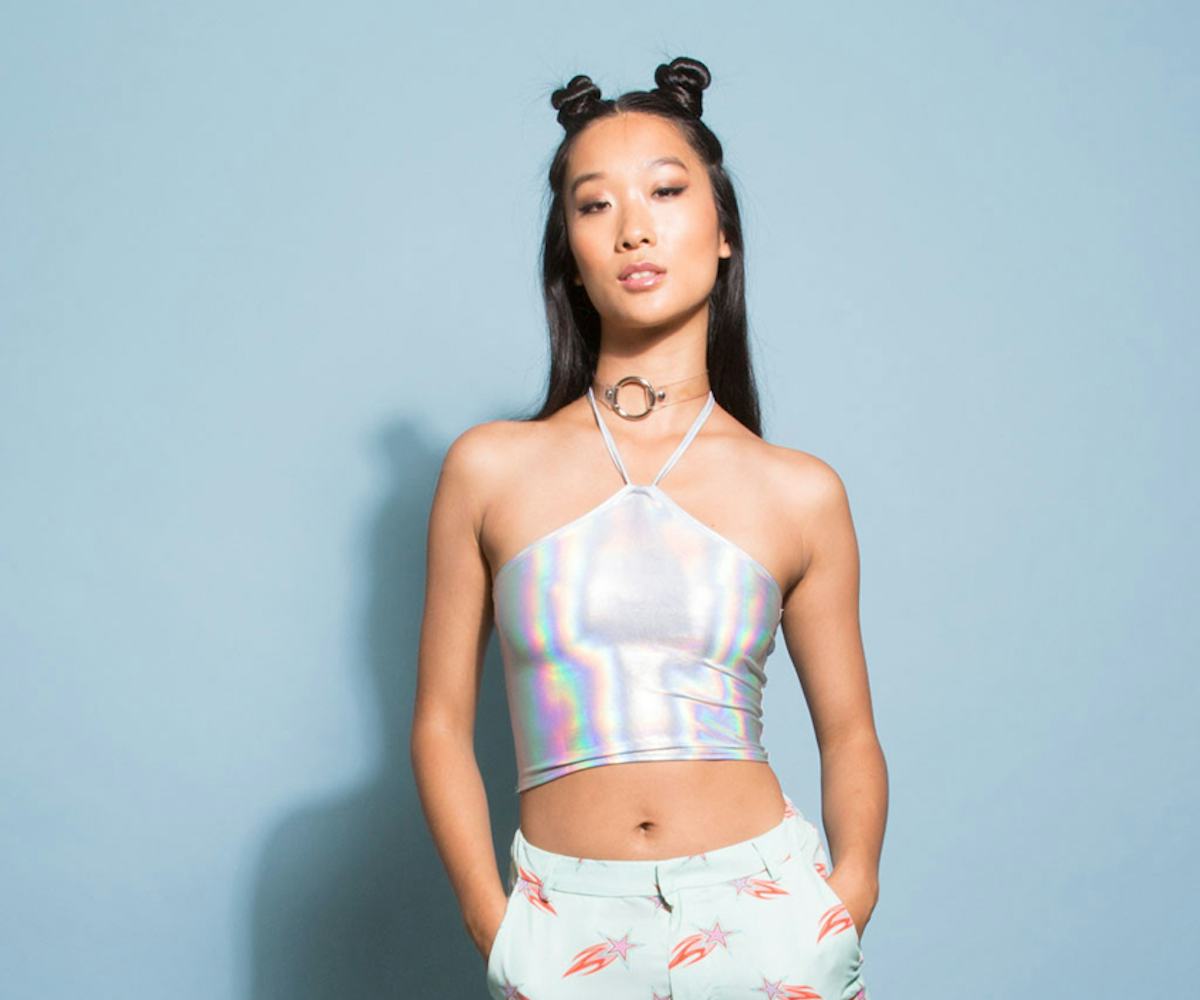 bring your edm wardrobe into the streets
the club is jumpin' jumpin'
Keep festival season alive all summer long by turning your favorite clubwear into your favorite streetwear. Yup, we're talking about the ultimate EDM-concert staple—holographics.
We know, we know: You never thought holographics could actually be practical, but hear us out. If you pair your iridescent nighttime clothes with neutrals, you can transform your outfit to become daytime appropriate.
Click through the gallery to check out holographic styles that are sure to make you jump, no matter where you are, and be sure to shop all the items right here at NYLONshop.
Married to the Mob, MTTM Script Pouch, $12, available here.
YRU, Nile Sandals (Holographic), $74, available here.
Scrap City LA, Holographic Halter Crop Top, $30, available here.
YRU, Mirage in Silver, $80, available here.
Roland Royalty, Alien Hologram Backpack, $70, available here.
Jaded London, Holographic Crop Top, $60, available here. Jaded London, Holographic Midi Skirt, $75, available here.