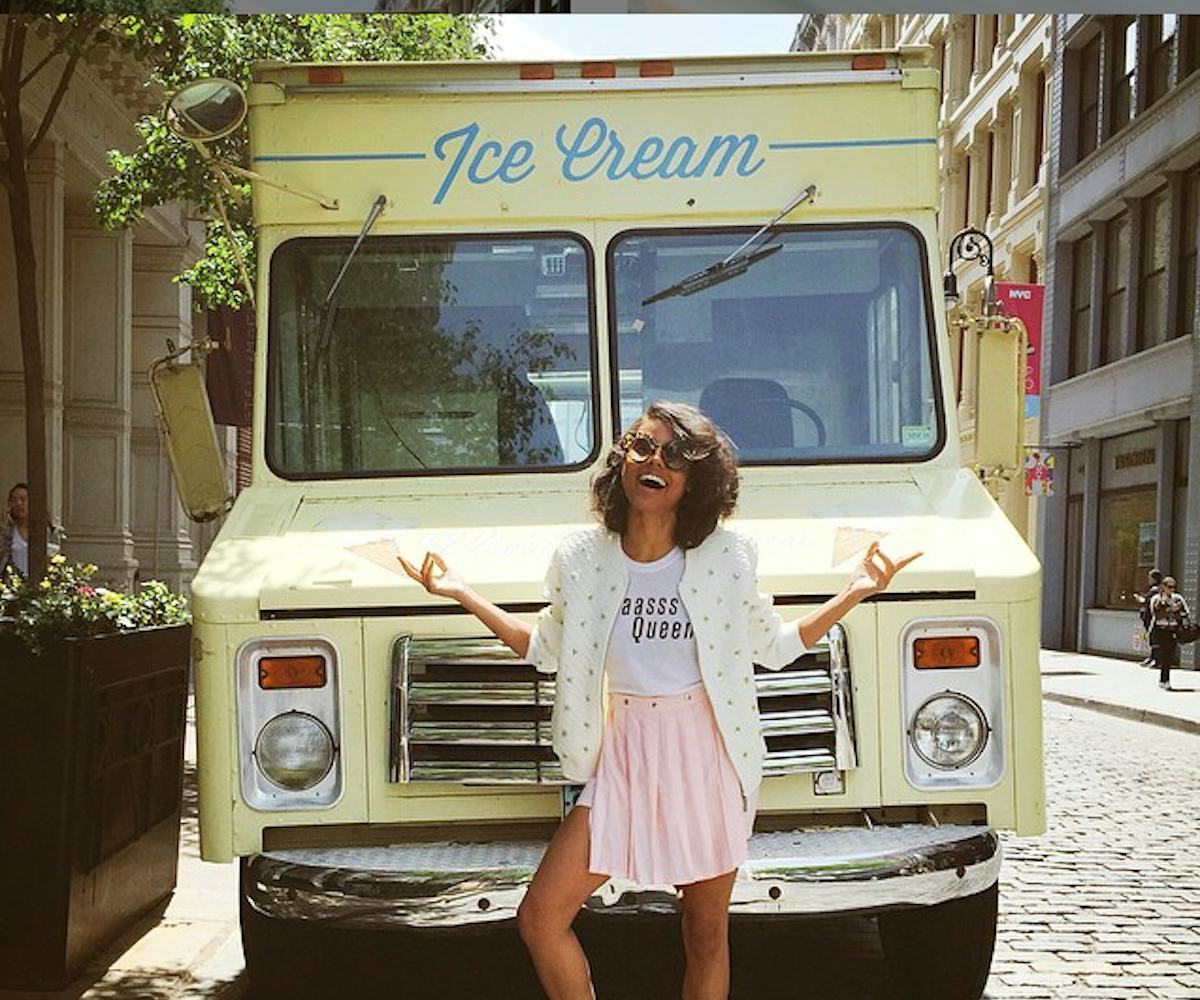 photo via @ericalave instagram
it girl styling tips, straight from instagram
If you ever get serious fashion envy when you're scrolling down your Instagram feed, you're not alone. We found six of the coolest Insta looks from some of our favorite It girls and put together a little how-to style guide. Flip through the gallery to see our favorite looks, then be sure to shop the looks here on NYLONshop.
Add interest to your look by mixing different textures. We love how basic denim shorts and a striped tee get creative with this fuzzy bag.
Dogbreath Apparel, Black Faux Fur Backpack, $52.00, available here.
Balancing out a crop top with a longer bodycon pencil skirt keeps the look sexy but still covered up.
See You Monday, Fried Skirt, $32.00, available here.
Dress up a casual graphic tee by adding sleek accessories. We love the black slingbacks and hat combo here.
Kid Dangerous, Totes Ma Goats Mint Tank, $32.00, available here.
Get that totally effortless summertime look by mixing whites with pastels.
Crap Eyewear, The Hanoi Weekend Sunglasses, $56.00, available here. Whitney Eve, Delphinium Jacket, $218.00, available here. NYLON, Yaaasss Queen! Muscle Tee, $34.00, available here. House of Cards, Cookies Skirt, $85.00, available here. 
Toughen up a feminine heel with socks that mean business. 
Local Heroes, Middle Finger Socks, $12.00, available here.
Take it from Tinkerbelle: You can still look like a badass wearing bows and jewels.
Badacious, Bow Down Choker, $52.00, available here.