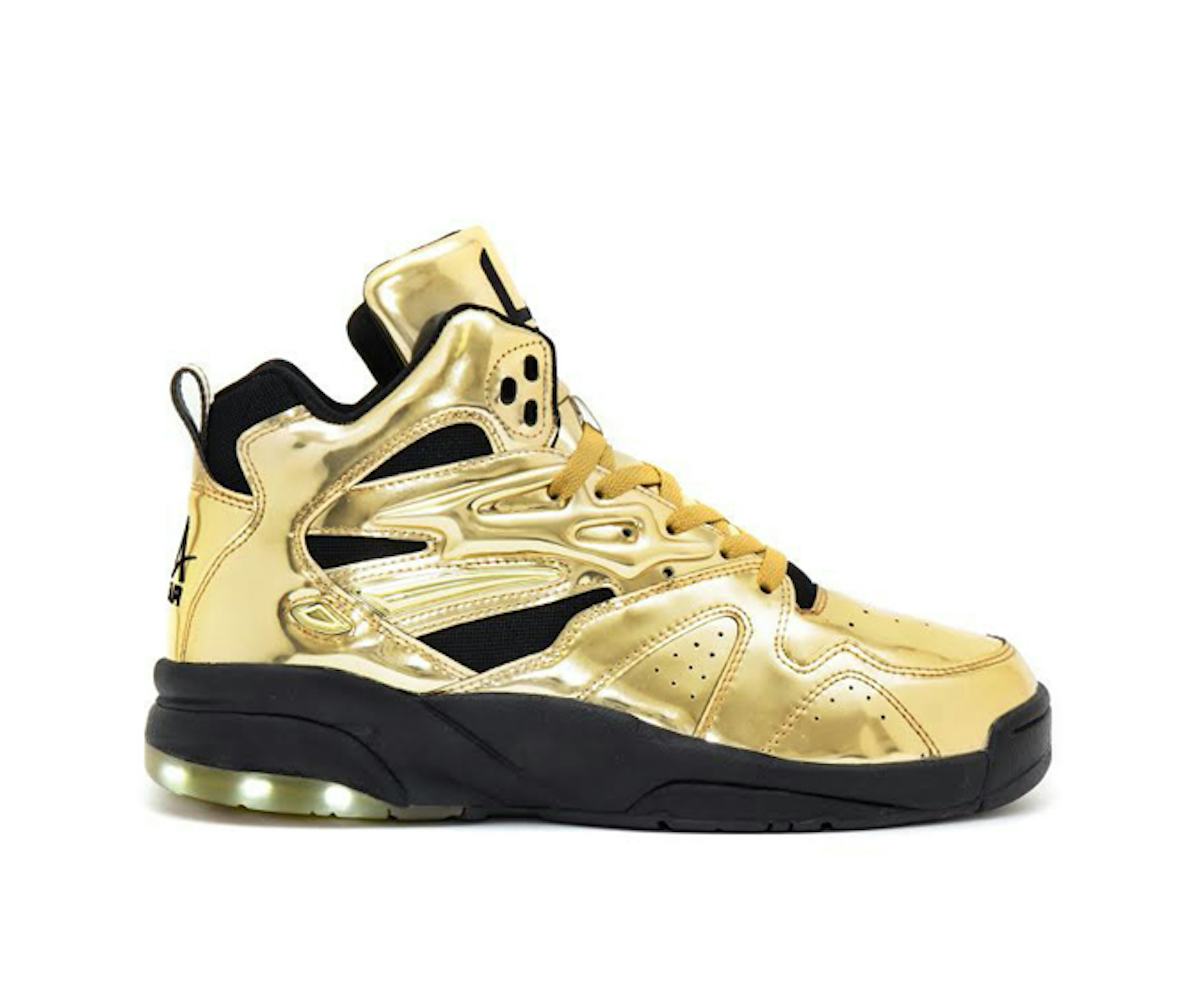 LA Gear
la gear kicks back into action
Talk about throwback. For those of you '80s and '90s babies out there, you may remember sporting your LA Gear sneakers with your acid wash jeans and windbreaker. With that outfit, you were basically the coolest kid on the block. Now, you may just be able to relive your glory days with the comeback of the decade — LA Gear is back, baby.
After a long hiatus, the footwear brand collaborated with rap artist Tyga to create a liquid gold collection featuring sneakers for women and men. Nostalgic or not, these kicks — an updated take on the classic high top sneaker — are dope. With their metallic gold leather, black accents, and iconic light up soles, they make the perfect statement streetwear.
You can grab the killer limited edition sneaks here in the NYLONshop.