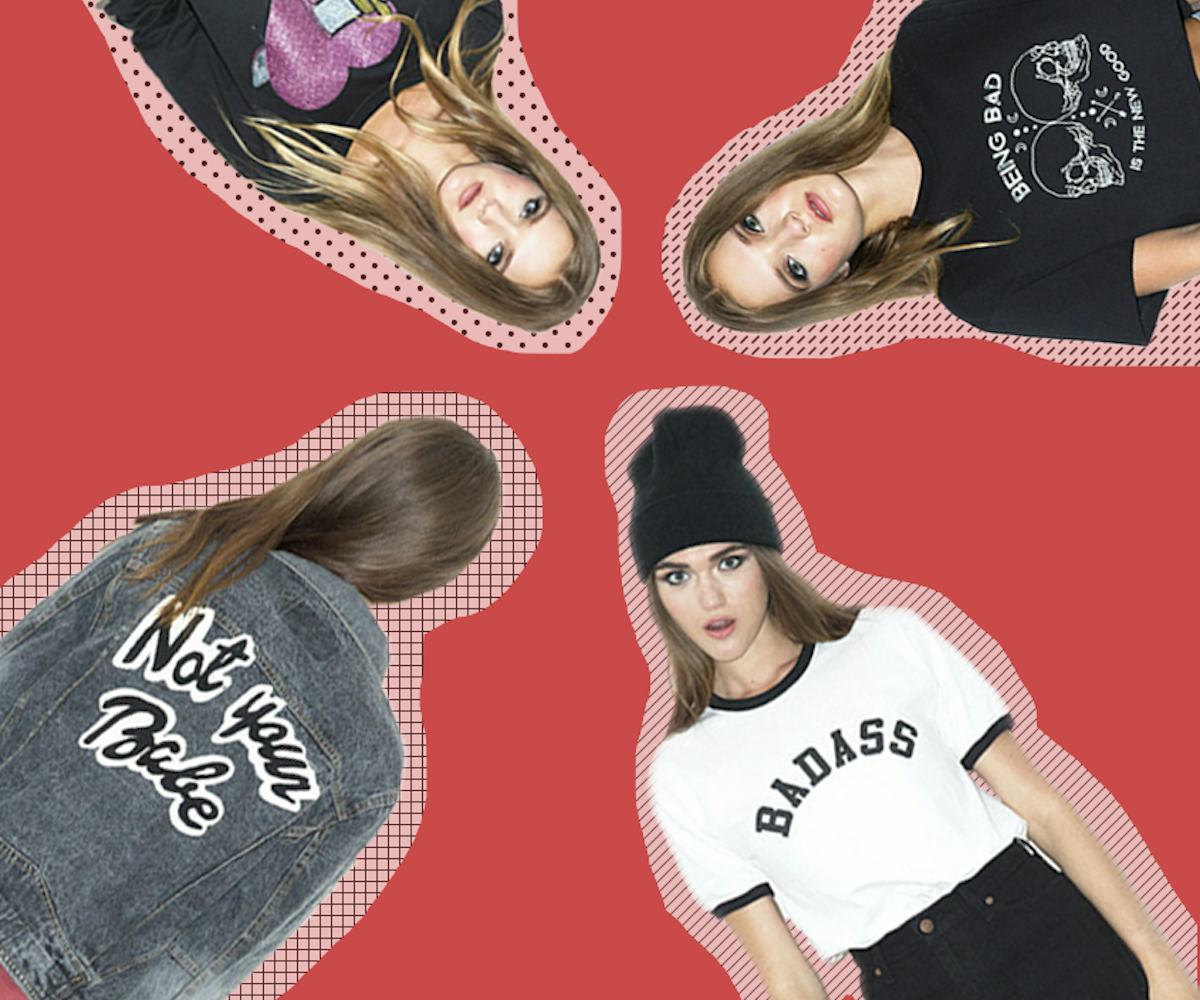 Graphic by Vanna Chan
no plaid skirts or preppy sweaters allowed
If the thought of a polished, preppy look fit for the cover of your campus-living brochure makes you want to roll your eyes, how about trying out a back-to-school look that really makes a statement? Leave that plaid skirt at home and introduce yourself on the first day with bad-girl styles that drip with attitude.
We love back-to-school clothing that takes us from teacher's pet to troublemaker. Start out by picking out tops, jackets, and accessories with sassy graphics that speak your mind. Add some distressed denim and plenty of black to accent, and you've got yourself a back-to-school outfit guaranteed to get you some attention.
Flip through the gallery to see back-to-school styles with some attitude, be sure to shop all the looks here at NYLONshop, and try not to break all the rules on your first day.
Valfre, Basic Repellant 3D Phone Case, $38, view here.
Spikes and Seams, Being Bad Crop Tee, $32, view here.
Olive & Frank, Badass Ringer Tee, $40, view here.
Valfre, Love Hurts Cropped Sweatshirt, $50, view here.
Only Child, Vial of the Night Pendant, $75, view here.
High Heels Suicide, Not Your Babe Denim Jacket, $125, view here.