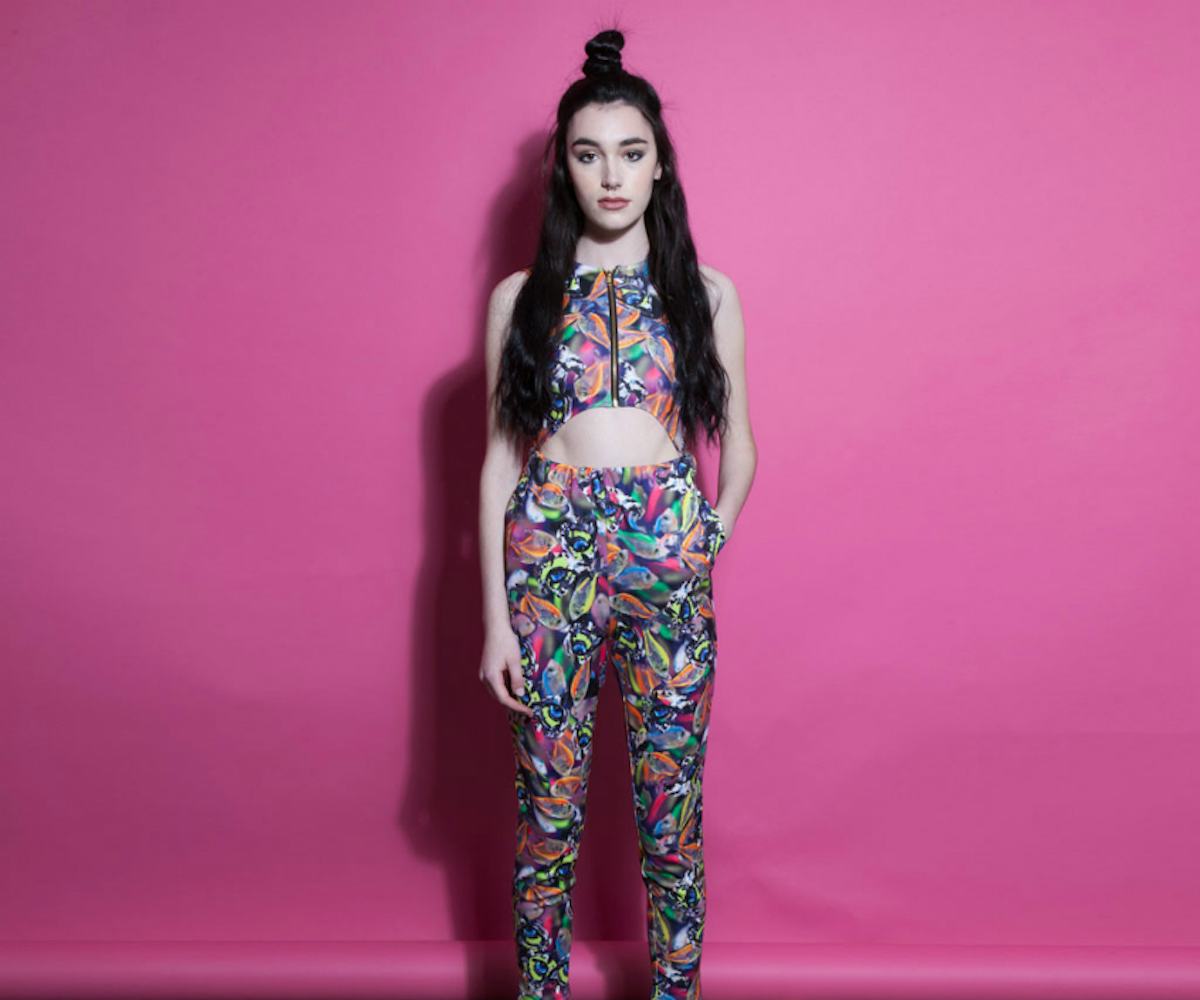 Photo by Noah Boskey
Sera Ulger swims to the top of the food chain
"injecting the world with color"
If you find yourself constantly quoting Finding Nemo, we have the perfect clothing line for you. East London brand Sera Ulger's sassy SS '15 collection "The Fish Be Like" takes inspiration from the underwater world to create a line that's actually insane. Don't think animal print: Think actual animals, in print (read: Garments that are covered with huge pictures of fish and cats).
We love how Sera Ulger's line channels '90s London in the cut and the vibrant prints themselves. And to make it all the more special, all graphics are hand-painted in Ulger Lab Studio. One thing's for sure: If you're looking for a cool, show-stopping outfit, Sera Ulger has it.
Keep it fishy by flipping through the gallery, and don't forget to shop all the looks here at NYLONshop.
Sera Ulger, Pink Fish Ombre Maxi Dress, $148, available here.
Sera Ulger, Katz Eyez Print Unisex Sweatshirt, $142, available here.
Sera Ulger, Katz Eyez Jumpsuit, $141, available here.