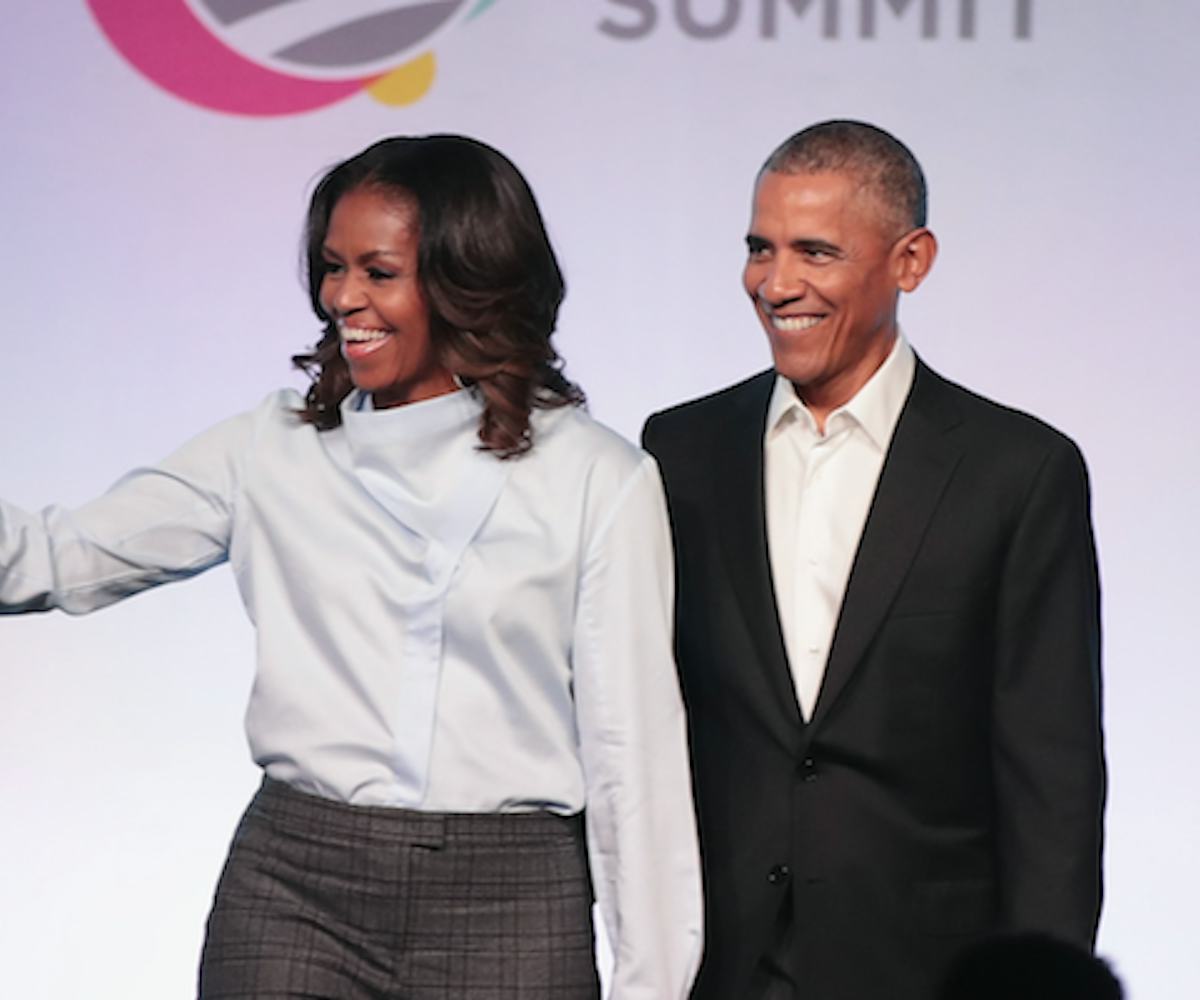 Photo by Scott Olson/Getty Images
The Obamas May Be Getting A Netflix Production Deal
And we couldn't be more excited
Your hearts (and queues) are about to be full: The Obamas are reportedly in "advanced negotiations" with Netflix to produce a series of shows for the streaming platform.
The New York Times reports that the deal, which is not yet finalized, will see Barack and Michelle Obama produce exclusive Netflix content. Little is known about the number of episodes or format of the show, but the publication speculates that it will likely focus on inspirational stories rather than direct responses to the Trump Administration or conservative critics (staying true to Michelle's philosophy of "when they go low, we go high"). The article also mentions that the show could feature moderated discussions on health care and healthy eating or be more of a documentary-style series. 
Streaming services such as Apple and Amazon have also reportedly been interested in speaking with the Obamas about content deals. The former first couple already has individual book deals with Penguin Random House, with Michelle Obama's memoir Becoming being released in November. Details regarding the former president's book have yet to be announced.
Hopefully, the Obamas don't make us wait too long for all this highly-anticipated and much-needed content, because we could seriously use some of their courage and charisma right now.