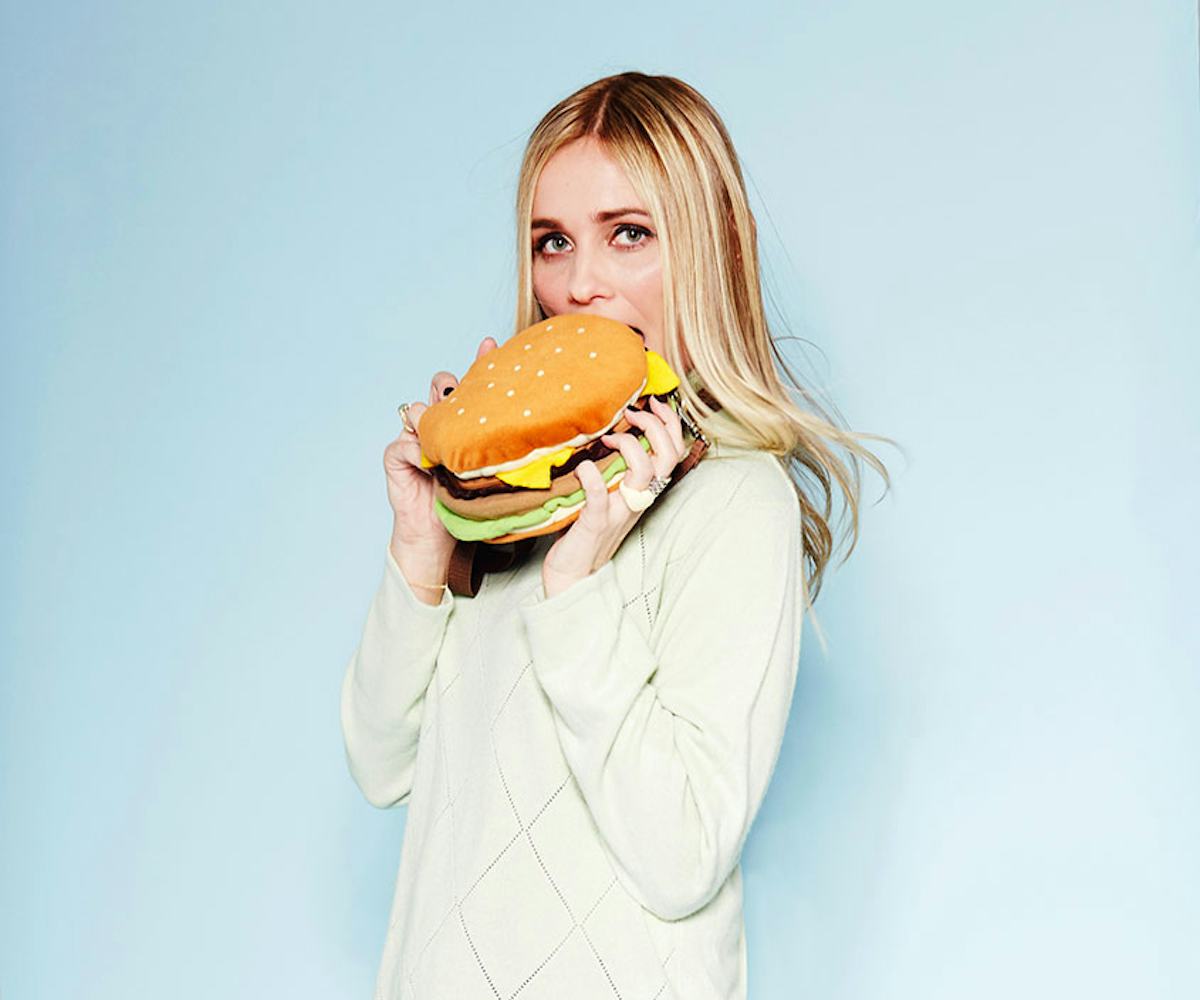 photo by brayden olson
an ode to quirky handbags
I refuse to grow up, and my bag collection is definitely a reflection of this sentiment. Why buy Moschino when I already have Sanrio? 
Lately I've reconnected with an old friend, my super-glam Betty Boop handbag. Betty and I have been together since the sixth grade, when I paired her with matching platform slides from Delia*s and white eyeliner. Nowadays, I like to bring Betty out for cocktail hour with a red lip. Nothing is chicer (or crazier?) than matching your lipstick to your handbag.  
I was wearing Roxy when I found my cheeseburger bag, then in its original CD-case form. For years, it was the sacred keeper of my Britney Spears albums (more on her later), until one day in high school when I was struck with the genius idea to cut out the disc sleeves, and voilà: the cheeseburger purse was born. Nobody can resist this bag. It's easily the most delicious thing in my closet. 
On the subject of reinvention, let's talk about my Britney... lunchbox. The perfect-sized bag for all of the necessities—i.e., Red Bull, Cheetos, and a pink wig. It also came with a pair of Britney undies that say "oops" on the crotch, so there's that. 
Occasionally I break the bank for kitsch. Most recently I've added one of Olympia Le-Tan's new Disney clutches to my collection of carryalls. Welcome to the (weird) family, princess.
Click through the gallery to see my collection. 
The only thing that may better than vintage Betty Boop is a plush hamburger. Don't ask us to pick a favorite, though.
Is it a book? Is it a bag?
*~Britney forever~*