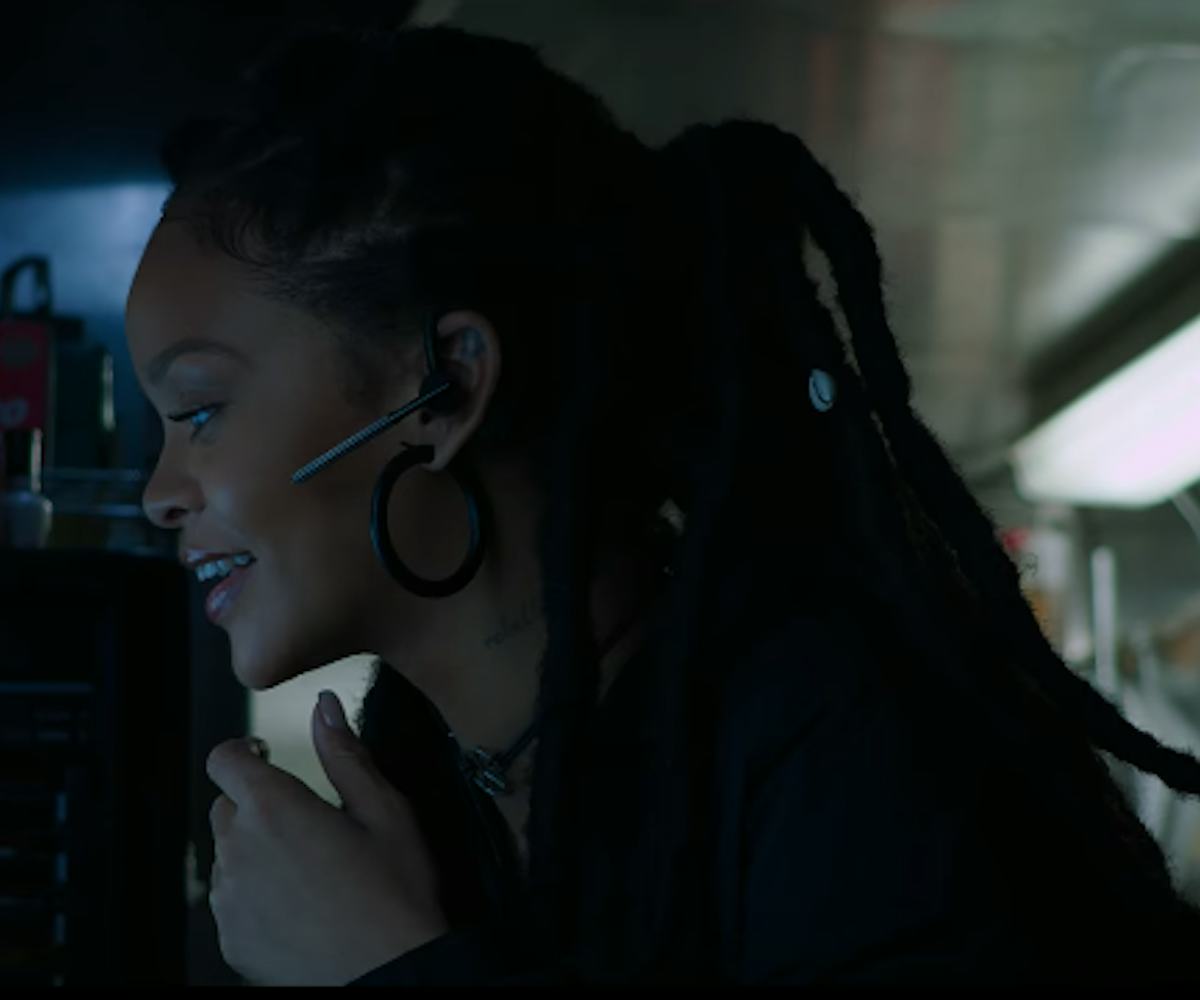 screenshot via youtube
Rihanna Is A Tech Mastermind In The Full 'Ocean's 8' Trailer
Last year, we were blessed with the first full trailer for Ocean's 8, and, now, we have just been given another two-minute-long, Rihanna-filled treat.
The film stars Sandra Bullock as Debbie Ocean, aka sister to Danny Ocean, the protagonist of the original Ocean's Eleven films. Ocean has just been released on parole from prison and decides to gather a group of misfits (Cate Blanchett, Rihanna, Helena Bonham Carter, Mindy Kaling, Sarah Paulson, and Awkwafina) to help pull off a high-stakes heist. How high are the stakes? The highest. They're going to rob New York City's Metropolitan Museum of Art during its annual Met Gala. 
But while the first sneak peek already provided us with this foundational plot info, the newly released trailer fills in more of the details, including an inside look at how the robbery goes down. Oh, and we get to see all the women in their Met Gala finest.
But probably our favorite part is seeing Rihanna as Nine Ball, a hacking wizard, who makes us do something we'd never thought possible: stan a tech genius. 
June 8 can't come any sooner. See the trailer in its entirety, below.