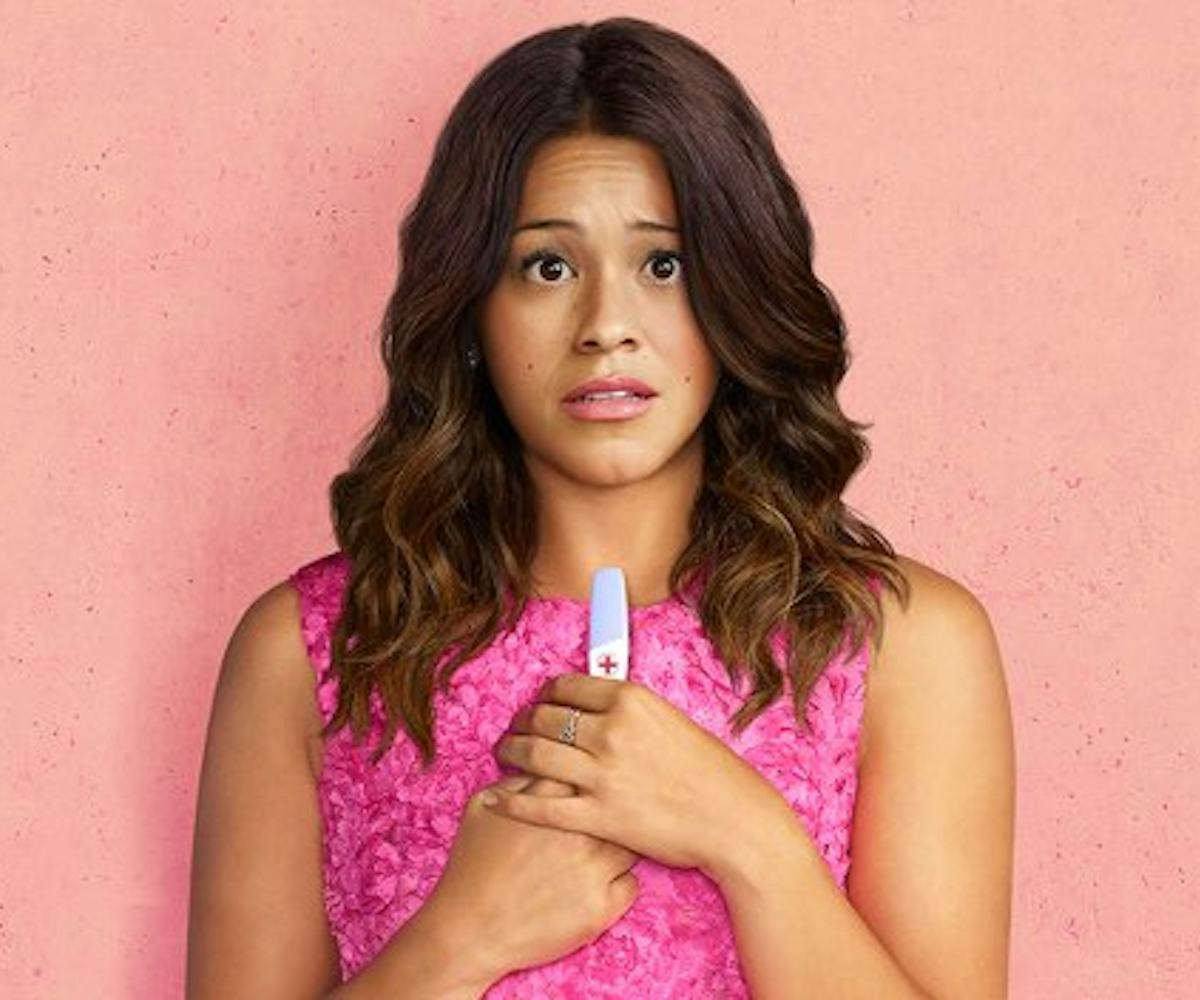 Photo Courtesy o The CW
Here's What's New On Netflix This October
Next month is shaping up to be a huge one for Netflix. On October 12, the first season of The CW's beloved comedy Jane The Virgin will stream exclusively on Netflix. So, if you're still sleeping on one television's best kept secrets, now's your chance to wake up. 
But perhaps the most anticipated release in Netflix's brief history will occur on October 16, when Cary Fukunaga's riveting film, Beasts of No Nation, will debut on the streaming platform and in theaters simultaneously. Starring Idris Elba as a ruthless African warlord who seduces an orphaned boy into joining his ragtag army of child soldiers, BONN marks Netflix's first original film and is a contender for an Best Picture Oscar, and depending on how it performs, could signal a major paradigm shift in the way the movie business distributes films.
To help get you ready for Fukunaga's prestige drama, Netflix is also rolling out films like Million Dollar Baby (Oct. 1) and Ain't Them Bodies Saints (Oct. 18).
Check out the full list of what to expect on Netflix next month below.  
Available Oct. 1
Million Dollar BabyWild HorsesBarefoot Contessa: Back to Basics, collection 1
Throwdown With Bobby Flay, collection 1
Worst Cooks in America, collection 1
Extreme Homes, collection 1
Fixer Upper, season 1
House Hunters Renovation, collection 1
Million Dollar Rooms, collection 1
Property Virgins, collection 1
The Vanilla Ice Project, seasons 1-4
Charlie and the Chocolate FactoryOn the TownSome Came RunningTake Me Out to the Ball GameMonkey Thieves, seasons 1-3
Uncle Grandpa, season 1
Last Man Standing, season 4
El Tiempo Entre CosturasCurse of ChuckyThe Nightmare
Available Oct. 2
Anjelah Johnson: Not FancyReign, season 2
The Vampire Diaries, season 6
La Leyenda de la Nahuala
Available Oct. 6
American Horror Story: Freak ShowiZombie, season 1
The Flash, season 1
The Originals, season 2
Available Oct. 7
Arrow, season 3
Supernatural, season 10
Flor Salvaje
Available Oct. 8
Strangerland
Available Oct. 9
Winter on FireThe Mr. Peabody and Sherman Show,season 1
Mighty Med, season 2
Available Oct. 11
Jake and the Never Land Pirates, season 3
Available Oct. 12
Jane the Virgin, season 1
Available Oct. 14
The Lazarus Effect
Available Oct. 16
Beasts of No NationAnthony Jeselnik: Thoughts and PrayersAll Hail King Julien, season 2
Some Assembley Required, season 2
Circle
Available Oct. 18
Ain't Them Bodies Saints
Available Oct. 20
Lego DC Comics: Batman Be-LeagueredMarvel's Avengers Assemble, season 2
Available Oct. 23
Hemlock Grove, season 3
Available Oct. 25
Walt Disney Animation Studios Short Films Collection
Available Oct. 27
Manson Family VacationAugust: Osage County
Available Oct. 28
The Gunman
Available Oct. 30
Popples, season 1