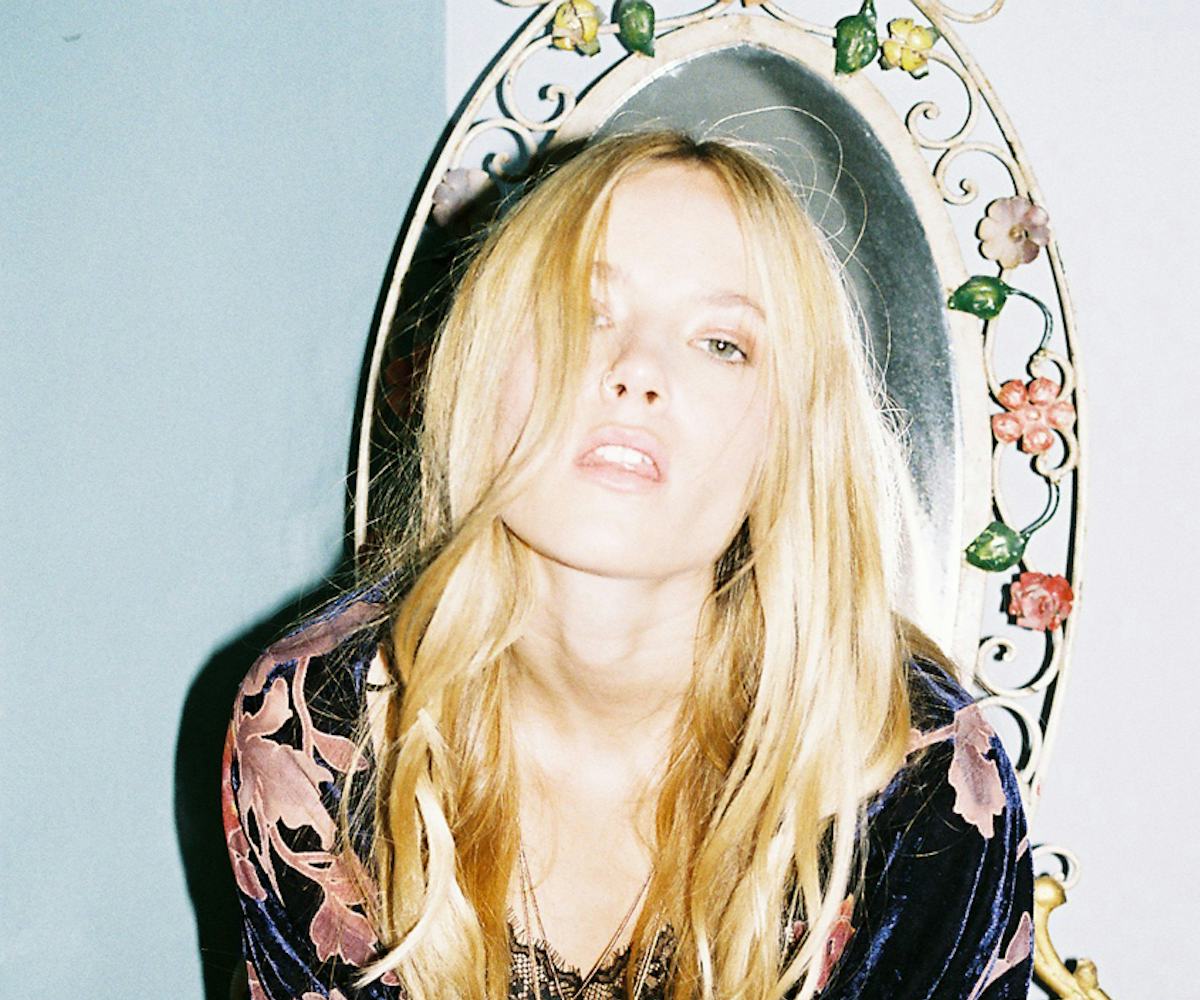 all photos by viktor vauthier
first look: oh my love
where stevie nicks, flower girls, and east london cool collide.
Stevie Nicks is a style icon no matter the season, but for fall, Oh My Love has taken Nicks' signature fringe dresses and bohemian asthetic and given it an edgy English twist.
The East London label, which you can buy stateside at ASOS and Urban Outfitters, has fused Nicks' bewitching glamour with '90s floral prints and girly silhouettes for a collection that hopscotches between vintage-inspired and totally fresh. Along with the clothes themselves--think minidresses in velvet and lace, alongside bustiers and flouncy skirts--much of the credit for the lookbook's cool-girl vibe goes to model Grace Small. (Who, shocker, is a total cool girl herself.) The Australian face has teamed up with photographer Viktor Vauthier again, and the result is truly a trifecta of awesomeness. 
So for those days when you want to skip the white summer sundresses and go dark instead, let Oh My Love be your guide. Get a first look below, then shop the label here!