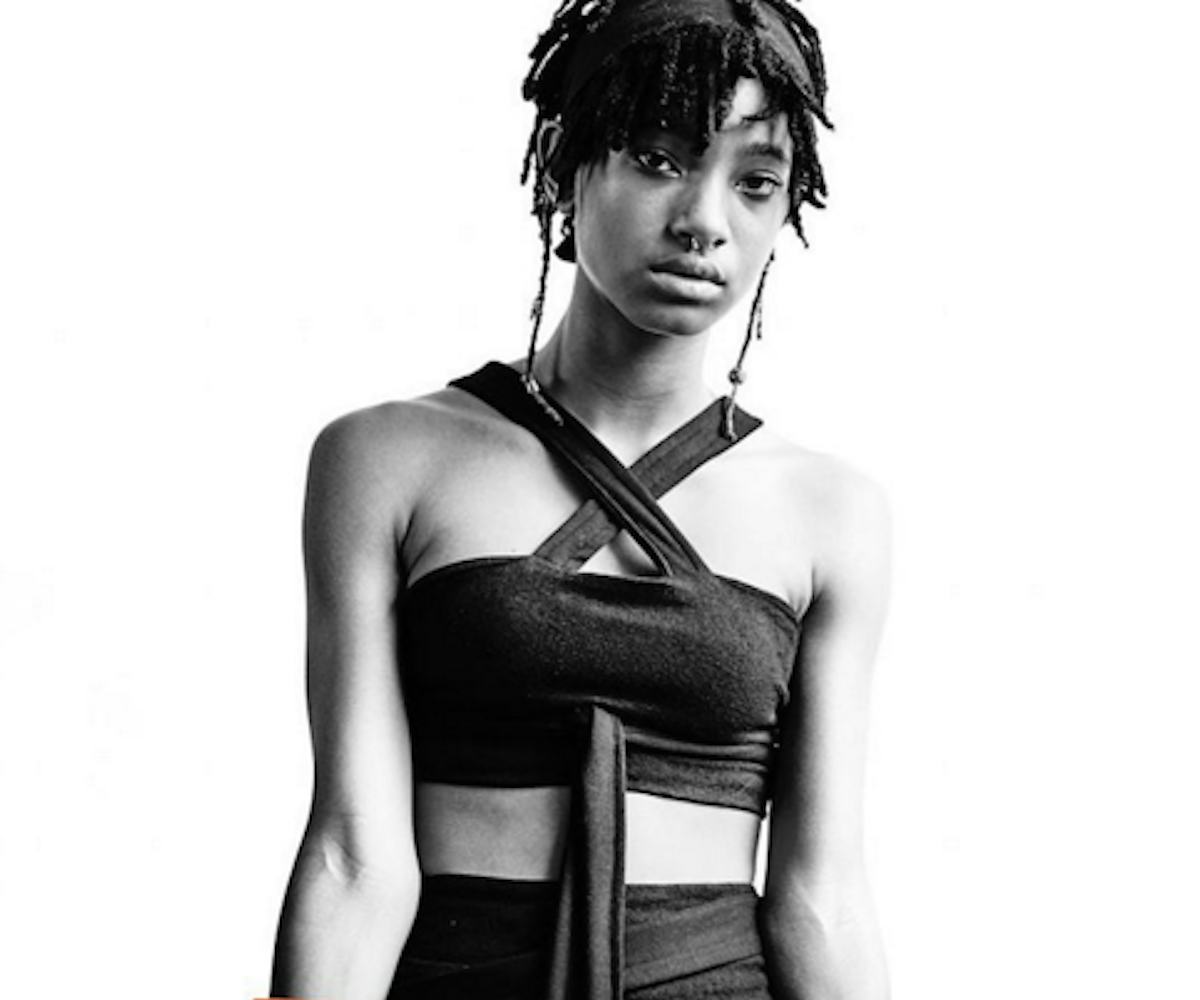 Photo courtesy of Okayplayer
Dev Hynes, Zoe Kravitz, Willow Smith + More Team Up For Anti Gun Violence Campaign
'We can end gun violence'
Questlove is one of the most connected men in show business, and now he's using his extensive reach to help put an end to gun violence. The Roots drummer's website Okayplayer has teamed with Everytown for Gun Safety on a new photo campaign featuring a cabal of artists who performed at this year's Roots Picnic. 
Among the musicians holding orange signs that read "We can end gun violence," are Leon Bridges, Dev Hynes, Zoe Kravitz, Jidenna, Chloe x Halle, Willow Smith and her mother, Jada Pinkett-Smith, Questlove, and more. 
Along with the portraits, Okayplayer also posted an open letter addressed to all Americans:
Dear America,
There is an issue that needs to be addressed in this country. An issue that cuts across race, class and region. At the root of it all is the easy access to guns that affects small towns and big cities, that touches us here in New York as much as Aurora, Colorado and has increased the mortality rate in places such as Chicago, Milwaukee, Cleveland and Baton Rouge.
Let's put a name to the numbers. Hadiya Pendleton was a 15-year-old Chicago high schooler who was shot and killed on a playground just a week after marching in President Barack Obama's second inaugural parade. She was a bright light in a city too often dogged by ominous darkness. Her death inspired her friends and family to wear orange to remember her life, the color hunters wear in the woods to protect themselves and others. During our 9th annual Roots Picnic, we at Okayplayer partnered up with Everytown for Gun Safety, an organization that helped lead a coalition to take what started on the South Side of Chicago into a national movement.
Read the rest of Okayplayer's statement here, and check out the portraits below.