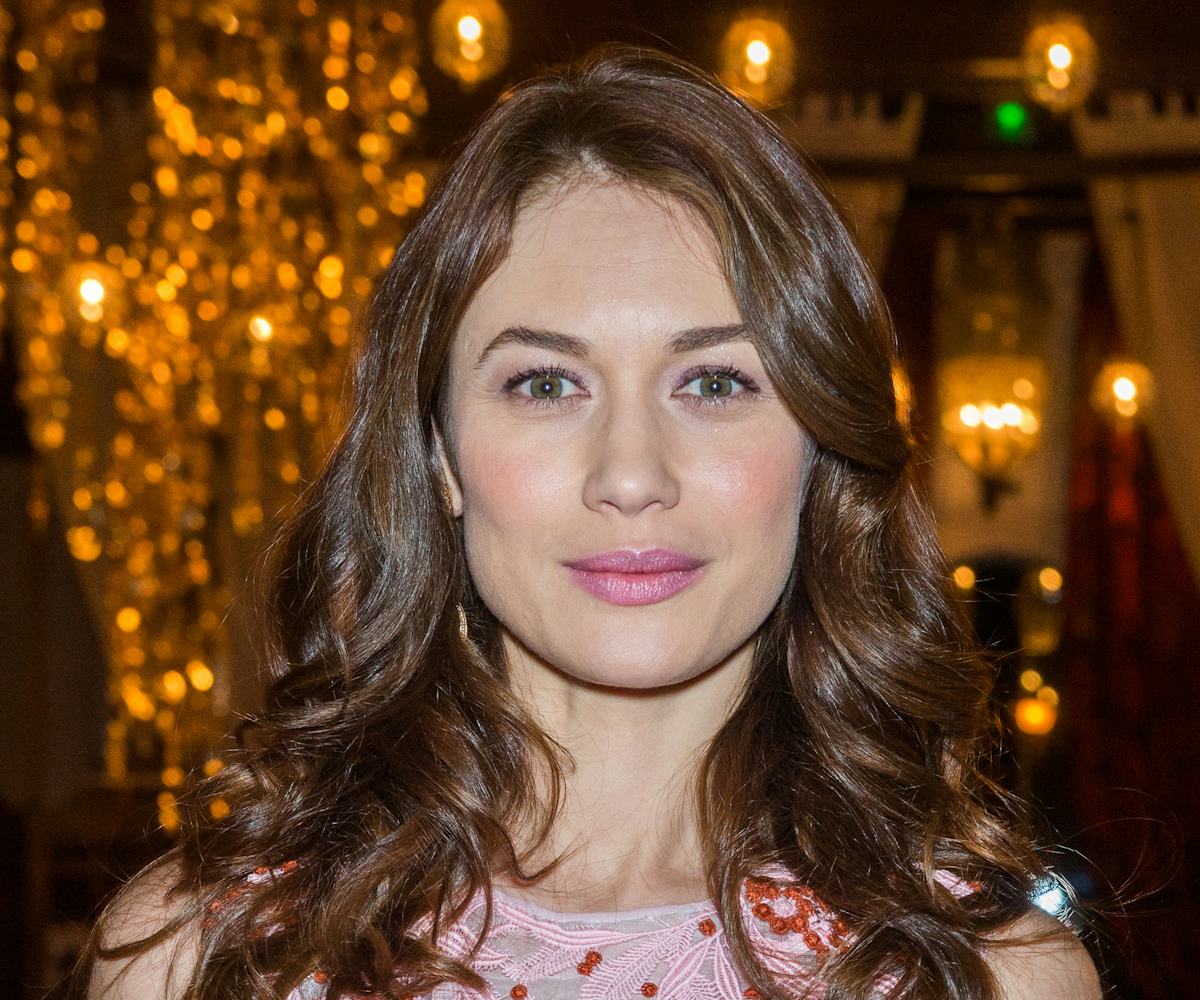 Photo by Dominique Charriau / Getty images
Olga Kurylenko Gets Real About Being A Woman In Hollywood
"If I'm Insecure, I'm F*cked."
Olga Kurylenko is no stranger to political turmoil. Born in the Ukraine at the height of the Cold War, Kurylenko has come a long way from her hardscrabble upbringing amidst the collapse of the Soviet Union. After her breakthrough role as James Bond's femme fatale foil in Quantum of Solace, Kurylenko flirted with the heights of movie stardom, starring opposite Tom Cruise in the dystopian thriller Oblivion, and then Ben Affleck in Terrence Malick's somber love story To The Wonder. Next week she can be seen in A Perfect Day, a film that finds the actress in an all-too-familiar place: a war zone. 
In it, she joins Benicio Del Toro and Tim Robbins as aid workers who must remove a dead body from a well while confronting the absurdities of war. We caught up with the 36-year-old actress in Morocco, where she was jurying the 15th edition of the Marrakech International Film Festival alongside Francis Ford Coppola, to talk about her political views, her stance on Hollywood's gender pay gap, and why being insecure in the movie business just isn't an option. 
What appealed to you most about being a juror at Marrakech International Film Festival?
I love Marrakech, I've come here many times for the film festival, and being part of the jury is very fulfilling, in particular the exchanging of opinions.
What has it been like getting to know someone like Francis Ford Coppola?
Francis is wonderful. He's so extremely sharp, and intelligent, and cultivated. I could listen to him talk about movies forever. It doesn't get any better.
Growing up in Ukraine, did any of this feel attainable?
No, it didn't, and I've been thinking about that a lot here, because a lot of movies that I've watched are from countries that have similar living conditions to where I come from, so it brought me back to my childhood. Sometimes I think I could tell these stories myself. I've seen these stories, I could tell them too. And I think, "Why don't I do it?"
Have you tried writing?
I tried. I wrote one script with a friend, and I did a lot of editing. I'm very good at cutting stuff out. I think about writing all the time.
Do you consider yourself a political person?
I follow politics, but I don't want to present myself as a political person, but obviously I'm concerned.
Do the politics of America concern you?
Not just America. What about Ukraine, Russia, everywhere? Look what's happening in Europe. I think this is the worst it's ever been, the worst since World War II, and I always think, "Here we go again." It's a big crisis and it's scary.
Are you encouraged by all the dialogue in Hollywood about shrinking the pay gap between men and women?
I'm following it, but it's funny when you think about what numbers we're talking about. Big stars say "I only got 15 million, and the other one got 28!" And you're like "Really?" People are starving. I'm for equality, but I just don't know. It sounds very strange when you complain that you only got $15 million. I won't be surprised if I'm not paid $15 million if I'm working with Tom Cruise. But if the actors are on the same level of stardom and the man is paid more, okay. I understand why one will ask why.
Do you ever feel insecure in such a judgmental industry?
It's not that I don't feel insecure, but if I position myself as insecure, I'm never going to achieve anything, so for me, it's not an option. I'm not a person who was born and raised in Hollywood, so I have all the reasons to be insecure, but I'm not going to be. That's not the right way to be. I don't want to position myself as a victim, because that's a very good way to lose. I have no time to be insecure. I'm a foreigner. It's already tough enough. If I'm insecure, I'm fucked.