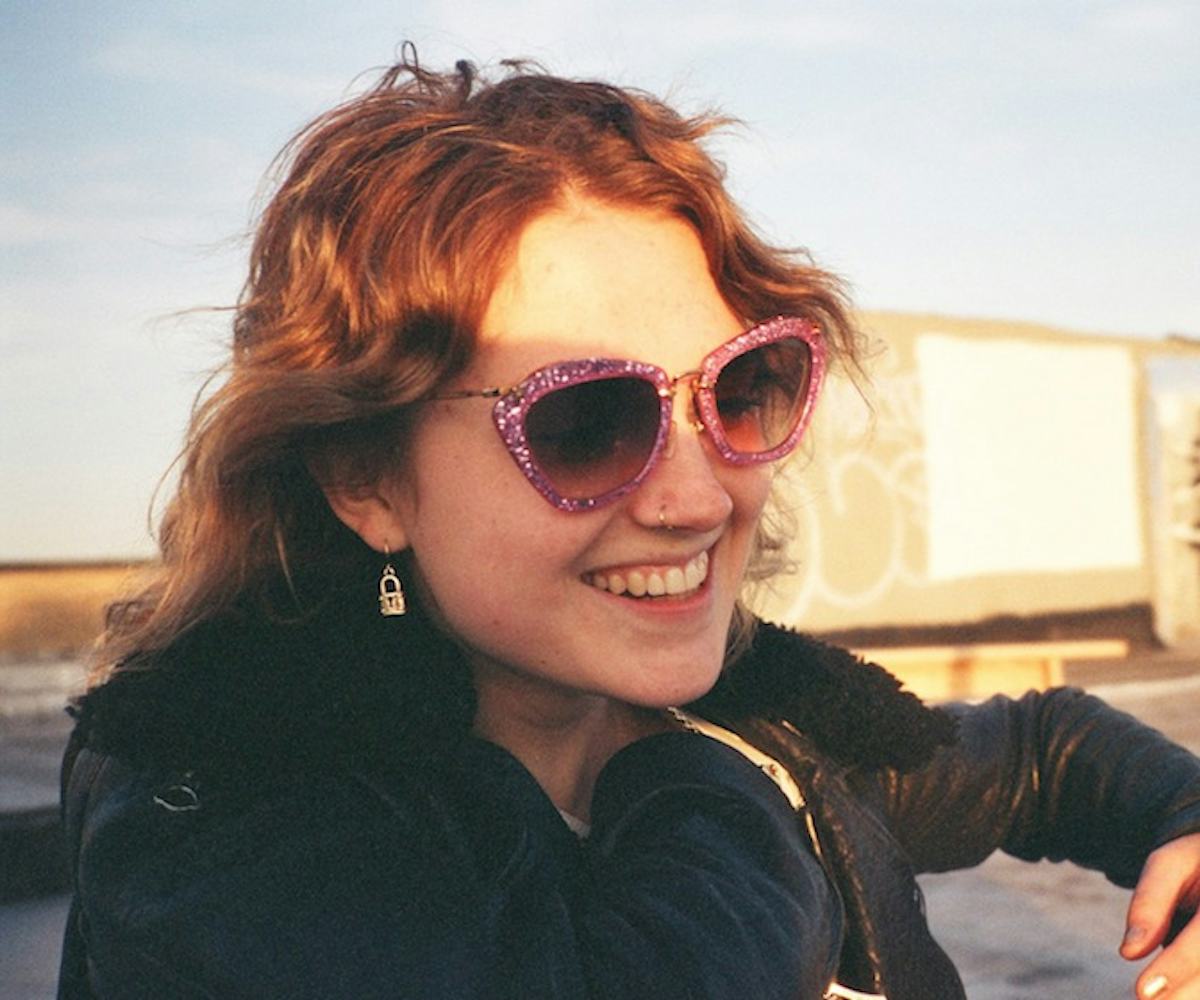 photo by arthur pomeroy
artist-in-residence: olivia bee
meet the girl behind the dreamiest photos ever.
Listening to Olivia Bee giggle over the phone, it's easy to forget that I'm actually not talking to your average 20-year-old. Sure, she lives in Brooklyn, loves The Strokes, and spends her free time hanging out with her friends. But when she's not doing that, the Portland native is busy being a star photographer, shooting campaigns for everyone from Converse to Hermes, and editorials for Vice and The New York Times.
It's a testament to her talent that despite her varied portfolio, all of Bee's images come embedded with her signature stamp: a dreamy romanticism that's both nostalgic and undeniably modern. This week her work is finally making the jump from magazine pages to real life in her first-ever solo exhibition in New York City. Just before it opens tonight, we chatted with Bee about muses, shooting on the moon, and Lana Del Rey (duh).
"Kids in Love" is your first solo exhibit. How did the whole thing come about?
In Paris I'm represented by a company called Iconoclast, which has a root connection with Agnès B. The brand and my photos go really well together, and they liked my stuff and agreed to do the exhibition. 
When were these photos taken?
They were taken over a span of a few years, all from age 15 to 20. They're all diary photos and feature a bunch of my friends.
How do you decide which photos of yours you want to show?
Well, I don't start shooting with a theme in mind; I just shoot different stuff and figure out the story later. I shoot my friends--many of them pop up in a bunch of my pictures--and so it's mostly just people that I care about and that I adore.
What's the story behind the "Kids in Love" concept?
It's all about the exciting things that make life great, and it seems like a title that just makes sense. It's not all kissing pictures--although there is a lot of kissing in these photos! [Laughs] It's about being in love with everything. 
I know you photograph your friends, but who is your ultimate muse? 
It would be cool to shoot Elvis if he were alive. I also really would love to shoot Lana Del Rey. In terms of models, I'm really into Devon Aoki--I love models with round faces, since I have a round face I feel like I can relate.  
Describe your dream photoshoot.
In my dream world I'd love to do a photoshoot in space, on the moon! That's a crazy unfathomable idea but maybe in the future, when people can go into space, a client would offer to send me. [Laughs] More realistically, though, I'd love to get into film and maybe do a movie.  
Since this exhibit is all about love, what are you three favorite love songs?
"Under Control" by The Strokes, "Emmylou" by First Aid Kit, and "Ode to Viceroy" by Mac DeMarco...it's a love song for cigarettes, but still! 
"Kids in Love" is on view from June 20 through July 27 at agnès b. Galerie Boutique in New York City.