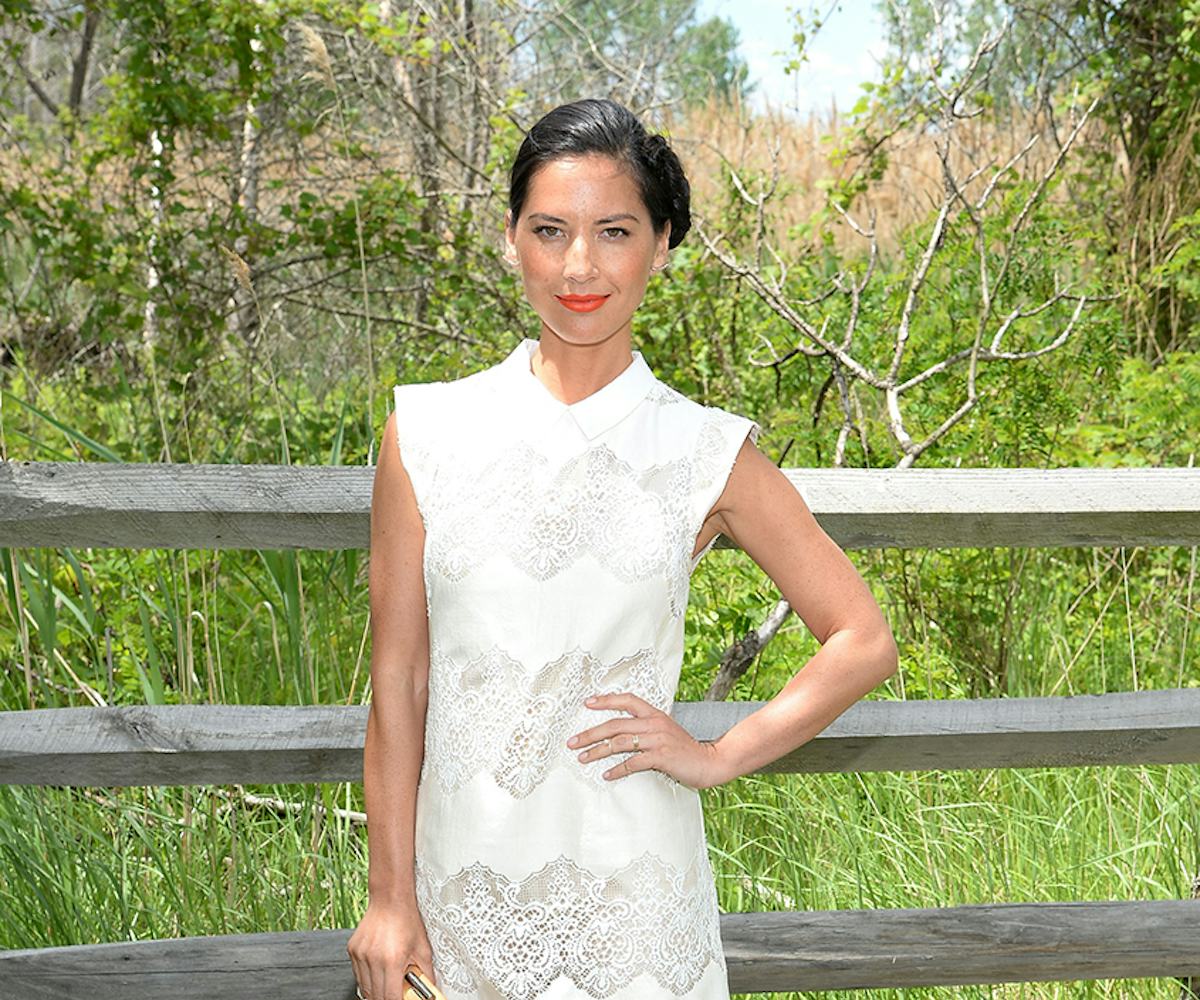 photo by getty images
best dressed: olivia munn
start the summer with a modern twist on the lwld (little-white-lace-dress).
With the first of June finally coming around, Newsroom star Olivia Munn hit the Seventh Annual Veuve Clicquot Polo Classic in Liberty State Park reminding us of three of our favorite summer things: shorter hemlines, wedge sandals, and those easy pullover dresses that always look good.  While her Lover dress was shorter than most of the other guests, Munn spruced it up with a striking orange-gold lip and blocky wooden clutch. Her loud accessories were complimented by her beige wedges, white collar and diamond earrings, each adding some old-fashioned elegance to her modern frock.
From our careful inspection it seems like Munn would agree with us: if there's ever a season to try something new, its summer. 
MUST: Topshop Crop Overlay Wheel Lace Dress -- $90 
TRUST:  French Connection Sneaky Wooden Clutch -- $169.99