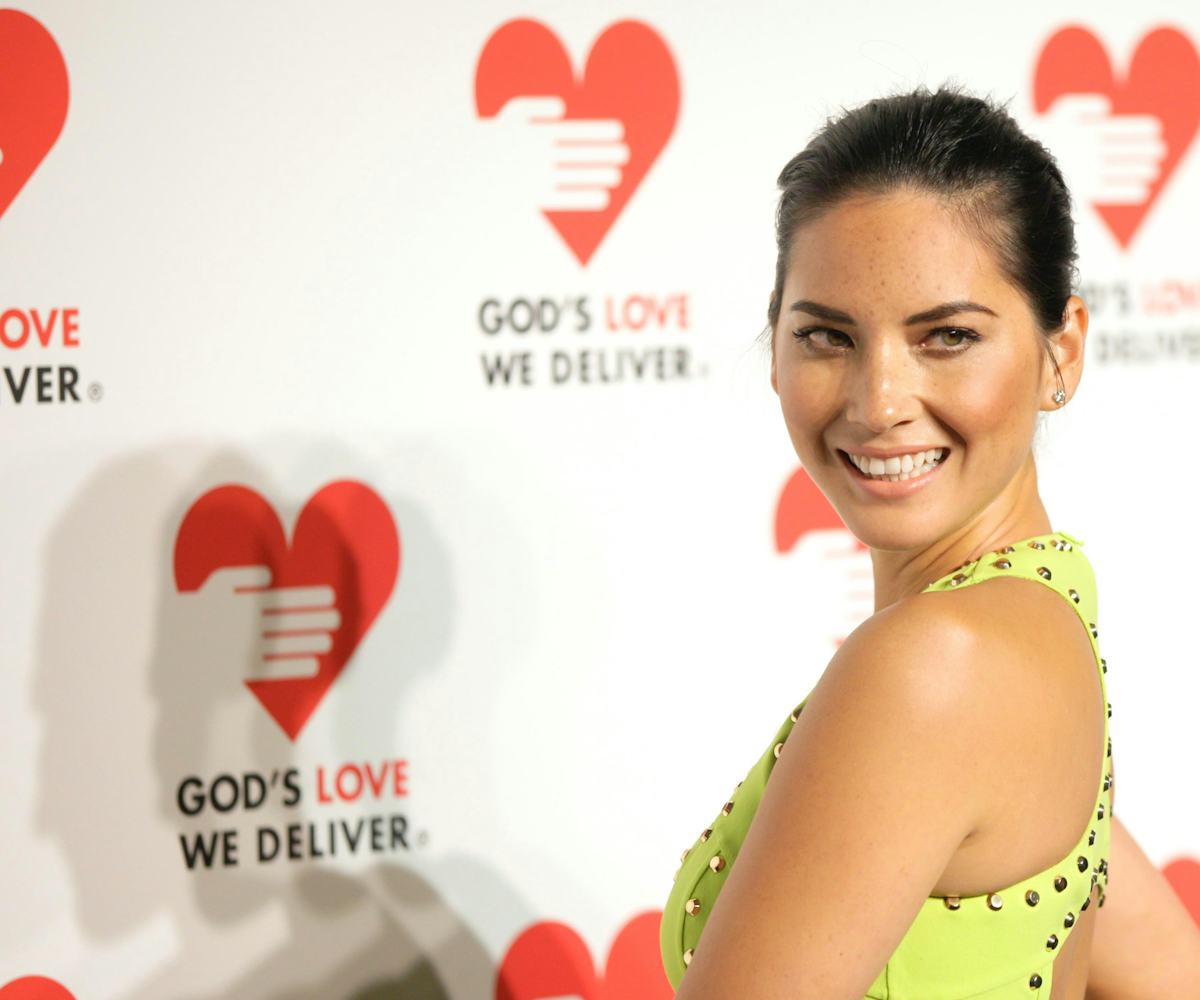 photo by david x prutting/bfanyc.com
beauty queen: olivia munn
a bronzed look to make you say, 'what winter?!'
Yes, we've reached that point where we've officially packed up our shorts and sandals for the year--"noooooooo!"--but while there's no faking being warm you can totally pretend like you just got back from a weekend in St. Tropez (or Rockaway Beach, whatever).
Just like Olivia Munn at the God's Love We Deliver event yesterday. Now, for all we know the actress could have just spent a weekend in Florida hanging out with Magic Mike (or that boring dude she ends up with in the movie), but we're going to guess that no matter how deep her tan was Wednesday morning, it was a hell of a lot stronger Wednesday night thanks to a little bit of bronzer. It's the visual epitome of "a healthy glow," and one that is way easier to get than you think.
So easy, in fact, that we've broken it down to three steps. Follow along with us below:
BRONZE IT: Smashbox Bronze Lights - $29, Napoleon Perdis Bronzing Blush - $39
The only thing more important than a good bronzer? A great bronzer blush. Apply this on all the points on your face where you traditionally get burned (think nose, cheeks, forehead, chin). So much less painful than a burn, though....
GLOW IT: Urban Decay Naked Flushed - $30
Don't want to look half-baked? That's what a shimmery, bronzer-flecked blush is for. This one's perfect because it gives you just enough pink.
EYE IT: Stila Eye Shadow Trio in Bronze Glow - $28
Fun fact: a bronzed look is about more than just your face. This eyeshadow trio gives your lids a nice metallic finish without looking too heavy. AKA, it's the finishing touch on a total beach face.