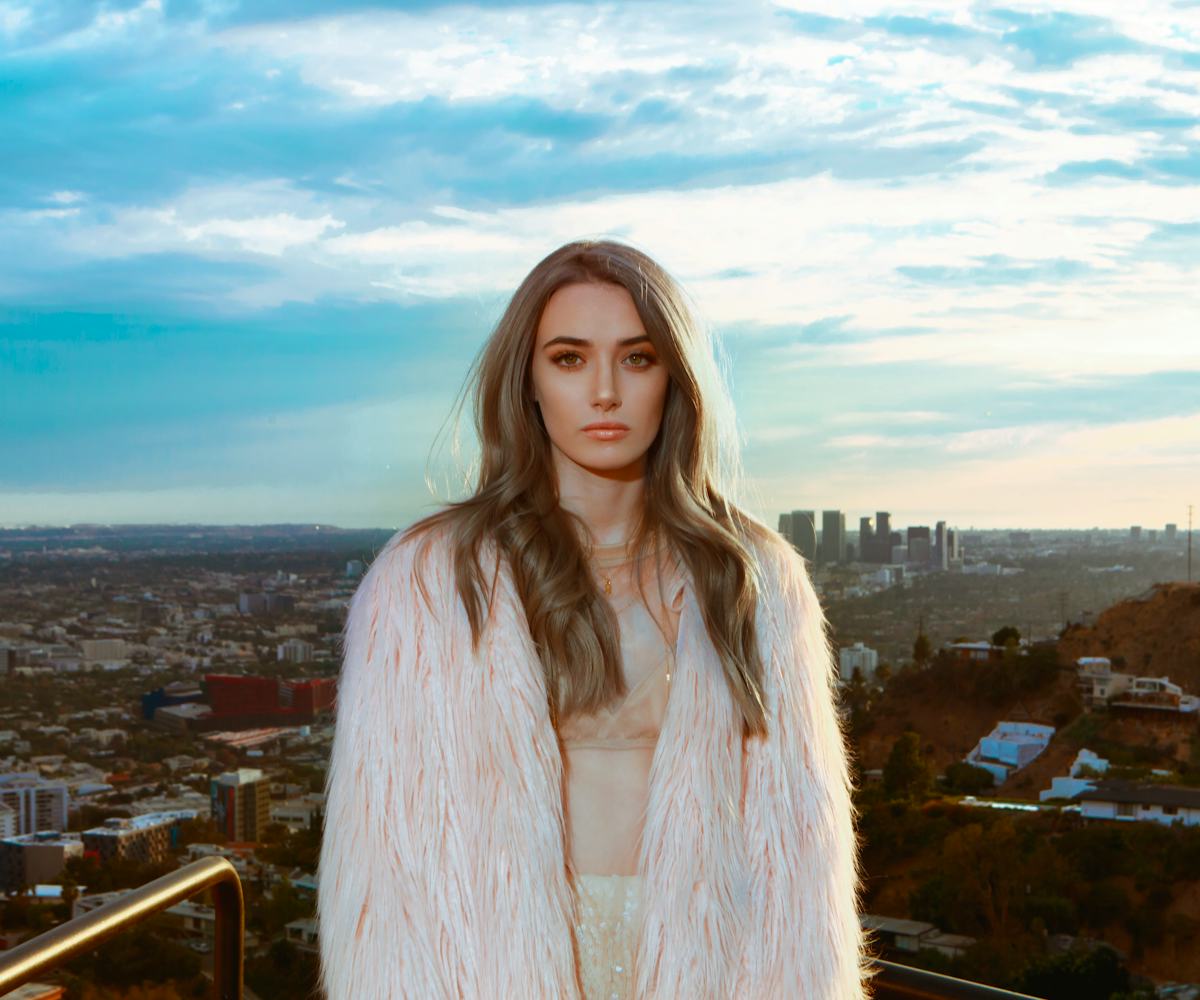 Photo by Blair Brown
Olivia O'Brien Will Make You Feel Less "Empty"
Olivia O'Brien is early into her career as a singer-songwriter, but she's already getting noticed. Her last single "hate u love u" was one of the sultriest songs to drop last summer and gained her millions of plays. Now that the 17-year-old is signed to Island Records, she's gearing up for total chart-topping domination. Today, we're hosting the world premiere of O'Brien's music video for "Empty."
The Chandler Lass-directed visual opens to a scene after a rager in the Hills with a pool full of plastic pink cups and dollar bills. Eventually, we cut to O'Brien decked out in a pink faux fur coat and thigh-high suede boots as she overlooks the mountains tops. 
The video skips from the past to present, dropping into raunchy scenes from the purple-tinted party and then jumping back to O'Brien as her girls are passed out poolside. O'Brien further elaborates on the inspiration behind the mellow dramatic pop song:
I wrote this song when I was at my lowest. I had just moved to L.A. and was kind of lost in life. I didn't feel like I fit in with my new friends, but my old friends were moving on in their lives without me. I let myself wallow in my depression for months, letting it get worse and worse and not telling anyone until I started feeling like every aspect of my life was tragic and hopeless. Finally, when I started writing this song in a studio session, I broke down and told the producer how I had been feeling. It was a very emotional day, but I came out of it feeling so much better about everything and knowing I had just written my most vulnerable, emotional, and real song yet.
Surely we can all relate to the scene of wasting the night away in order to avoid confronting our demons. The dark, alt-R&B track picks up where her other singles like "Trust Issues" and "Find What You're Looking For" left off, evoking the raw energy of suppressed emotions that are so intense they make you feel numb. O'Brien hopes to create more music that people can identify with, and we think that she's off to a promising start. 
Watch the entire video, below.