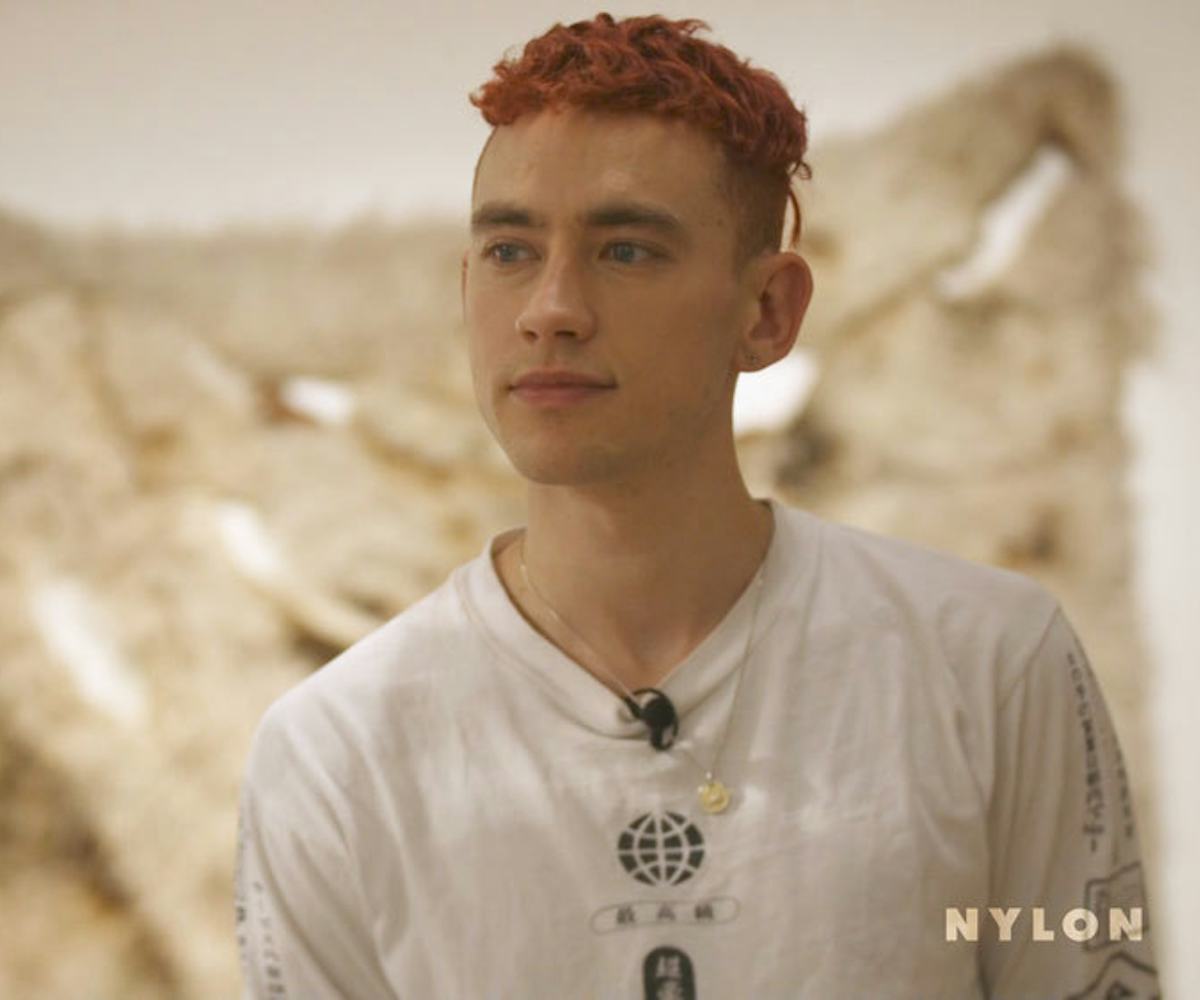 Olly Alexander Invites Other Queer Voices To Share His Platform
Years & Years frontman takes us to Leslie-Lohman Museum of Gay and Lesbian Art
Representation matters. This we know to be true. For many LGBTQIA people of a certain age, representation has been scarce. Even for someone on the brink of 27, growing up meant projecting your queer attraction on heteronormative couples in Disney movies or switching pronouns in popular songs. Now, that's all changing. A young lesbian can listen to Hayley Kiyoko sing about girls and see herself in the song. With Olly Alexander as their frontman, Years & Years fulfill the same void for gay men.
We recently caught up with Alexander as he prepares for the release of Years & Years' sophomore album. ("Sanctify," the album's first single, dropped last month!) But instead of sitting down in a studio, we decided to explore the abundance of queer spaces within New York City as a platform for discussing representation and being an example for queer people around the world. The Leslie-Lohman Museum of Gay and Lesbian Art, which houses one of the largest collection of queer art from queer artists in the world, felt like the perfect place to do so.
"I have this platform now," he says, recognizing that it is, indeed, a privilege. "I have found it to be incredibly meaningful to speak on my own experience as a gay man moving through the world, but, also, to speak about the LGBTQIA experience in a larger context to encourage other people's voices to be heard and share the platform I have."
Watch it, below.