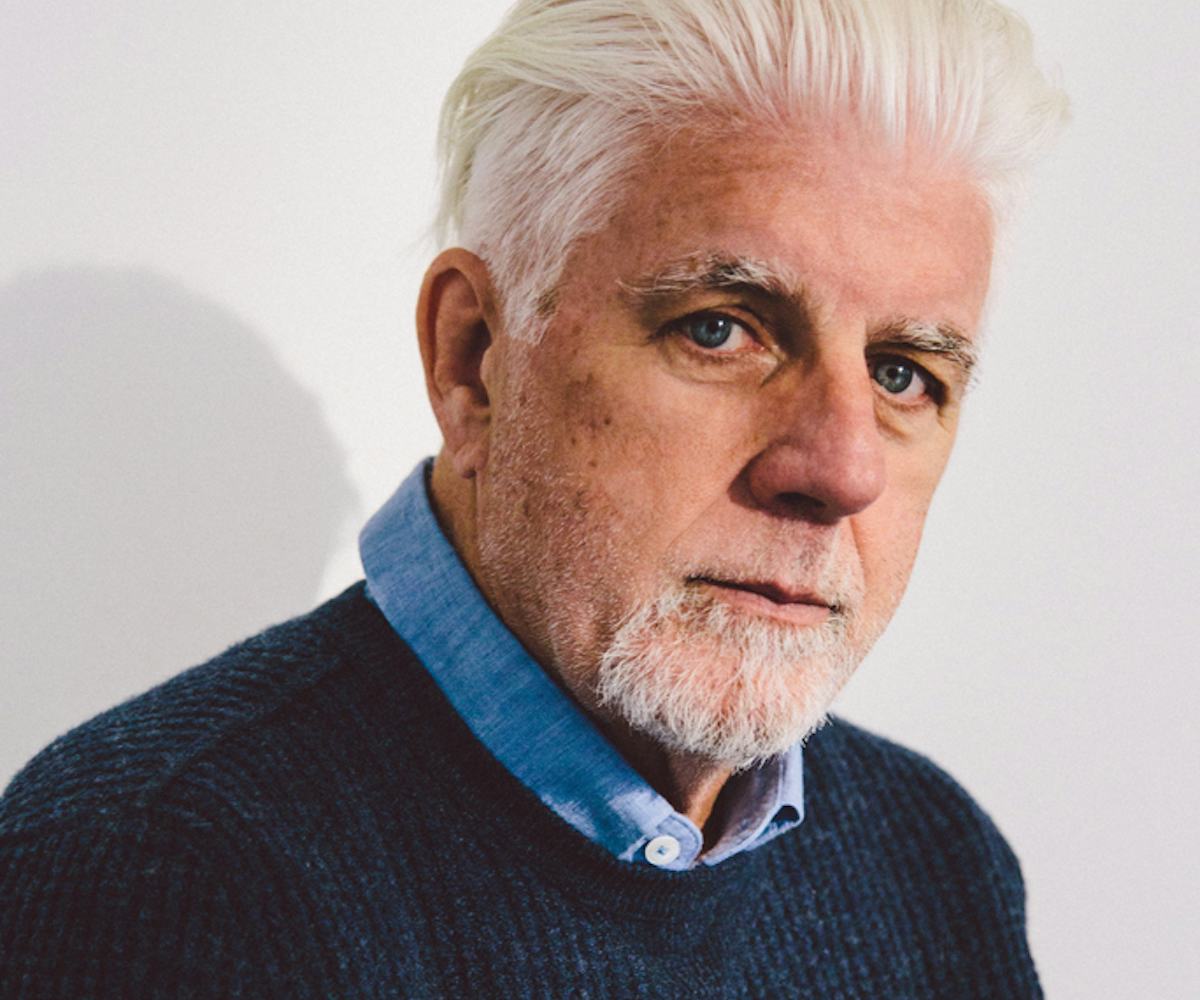 photo by chris schoonover
Michael McDonald Reflects On The Albums That Influenced His Life
The following feature appears in the September 2017 issue of NYLON Guys.
"I'm very fortunate just to be working at my age at all," says the soul-pop crooner Michael McDonald, now 65, before launching into a story about a conversation he had decades ago with fellow singer-songwriter Randy Newman. "He was joking around, saying, 'I don't want to be that guy who shouldn't be onstage anymore who's still up there. I just hope somebody has pity on me and shoots me.' We laughed about that," McDonald recounts over coffee in the shag-carpeted listening room of his publicity firm's New York office.
"Of course, that was all of our fears being musicians in the '70s: 'Are we gonna be those guys?' But here we are. We're those guys." McDonald chuckles at the recollection, but the truth is, he's not that guy. And that's not just the opinion of his longtime fans—those who've followed him since his tenure in classic bands Steely Dan and The Doobie Brothers—it belongs to the Pitchfork set, too. 
To wit: Indie rockers Grizzly Bear and jazz-funk bassist Thundercat have both recorded with McDonald. (Thundercat even brought him onstage to play at this year's Coachella festival.) Mac DeMarco counts himself a fan. And none other than Solange dueted with McDonald on a Doobie Brothers song at the Okeechobee Music & Arts Festival in March. McDonald is at a loss to explain why younger artists have sought him out in recent years. 
"I don't really know," he admits. "It's not part of any plan that I have or any invention of mine. I've almost come to the point where I wait till I see what's next." One thing he can foresee is the release of Wide Open, his first album of original material in 17 years, featuring guest appearances from jam-band icon Warren Haynes (Allman Brothers Band, Gov't Mule) and the jazz saxophonist Branford Marsalis. In the meantime, McDonald happily agreed to look back at the records that make him who he is today.
Highway 61 Revisited by Bob Dylan
"There was so much high-end, grandiose production in the early '60s, and all of a sudden here comes this guy who's strumming the guitar and singing lyrics in rapid succession that don't even rhyme, and yet making this incredible point that wouldn't be made any other way. The songs really spoke to me, especially 'Like a Rolling Stone.' It's that stream of consciousness—it's the story of so many people, so much human experience, all in one song."
Modern Sounds in Country and Western Music by Ray Charles
"This record made a huge imprint on my psyche. I have memories of being young enough to barely see over the dashboard in my dad's old Ford Fairlane, listening to 'I Can't Stop Loving You' and other tracks from that album on his Delco radio. It was my first real introduction to soul music and R&B, even though they were country and western songs. I just knew that this guy Ray Charles had such incredible depth. That voice filled the car cabin—it was like immersing yourself in something otherworldly."
Rubber Soul by The Beatles
"This is where The Beatles started to become much more experimental. There's so much of the older stuff that—albeit well-crafted— seemed aimed at 'What does a hit song sound like?' Here they started to become enigmatic, and that rekindled my whole appreciation for this band. They had strange aspects to the arrangements and harmonies that were really different from much of anything I'd heard before, and yet they reminded me of old rockabilly records. You really sensed that they were becoming their own entity."
Lady Soul by Aretha Franklin
"That's one of those records where I remember exactly where I was when I heard it. Me and a buddy of mine, we were in a band and we were picking up the girl who sang with us at her apartment, to go to a gig. She had this record on the stereo. Aretha's voice was just so soaring and seemingly unbridled. I remember thinking, 'This is a whole other level of musical performance on record.' We sat and listened to that record as long as we possibly could without being late for the gig."
Heavy Weather by Weather Report
"When I was in The Doobies, [producer] Teddy Templeman said, "You got to hear this." He played [jazz-fusion band] Weather Report's 'Birdland' for me, and it just blew me away. It affected how I wrote from that point on. I felt like I didn't have to be so concerned with making melody conform to lyric and vice versa. And I learned to let the song dictate its own form rather than feeling like I need to get in there and tidy it up and make it more palatable to the listener."
Sketches of Spain by Miles Davis
"I was smitten with the beauty of the orchestration. Miles and [arranger/composer] Gil Evans were really respectful of the original source of the music, Concierto de Aranjuez, which was a classical guitar piece. They reharmonized it for a jazz ensemble, which was a very brave thing to do, musically speaking. But they pulled it off so well. They created a real atmosphere that was a little out of the norm. When one genre of music reveals its connections with the traditions that came before it, that's always intriguing."
Greatest Hits by Stevie Wonder
"In 1970 I was sharing an apartment with a guy in California, and he had a stereo—the only time I got in the room with a stereo was when somebody else owned it. I was working clubs at night, working in the studio infrequently, so I had a lot of listening time. I sat with the headphones on and listened to Stevie Wonder's Greatest Hits over and over and over. It had some great tracks, like 'I Was Made to Love Her.' There was just something so educational about that for me, listening to those arrangements and listening to him sing."
The Zombies by The Zombies
"Like every kid of my generation, I was really struck hard by the British Invasion. I loved The Beatles, The Stones, and Gerry and the Pacemakers, but The Zombies, they rang my bell because they were a little more sophisticated. 'Tell Her No' and 'She's Not There' seemed to have a jazz bent that really caught my ear. I love the songs, I love the melodies, I love the chord progressions, and I love the attitude of being more of a jazz ensemble than a rock band."
Marvin Gaye and Tammi Terrell's Greatest Hits by Marvin Gaye and Tammi Terrell
"I really went to school on both Stevie Wonder's and Marvin Gaye's vocal styles. My R&B bag of tricks seemed old and tired, so I started to affect some of their phrasing and approach to melody. They had an inner connection with what they were singing, and it taught me to not think so much about the song, to just enjoy the experience more. And I started on the journey of not singing the same song the same way twice."