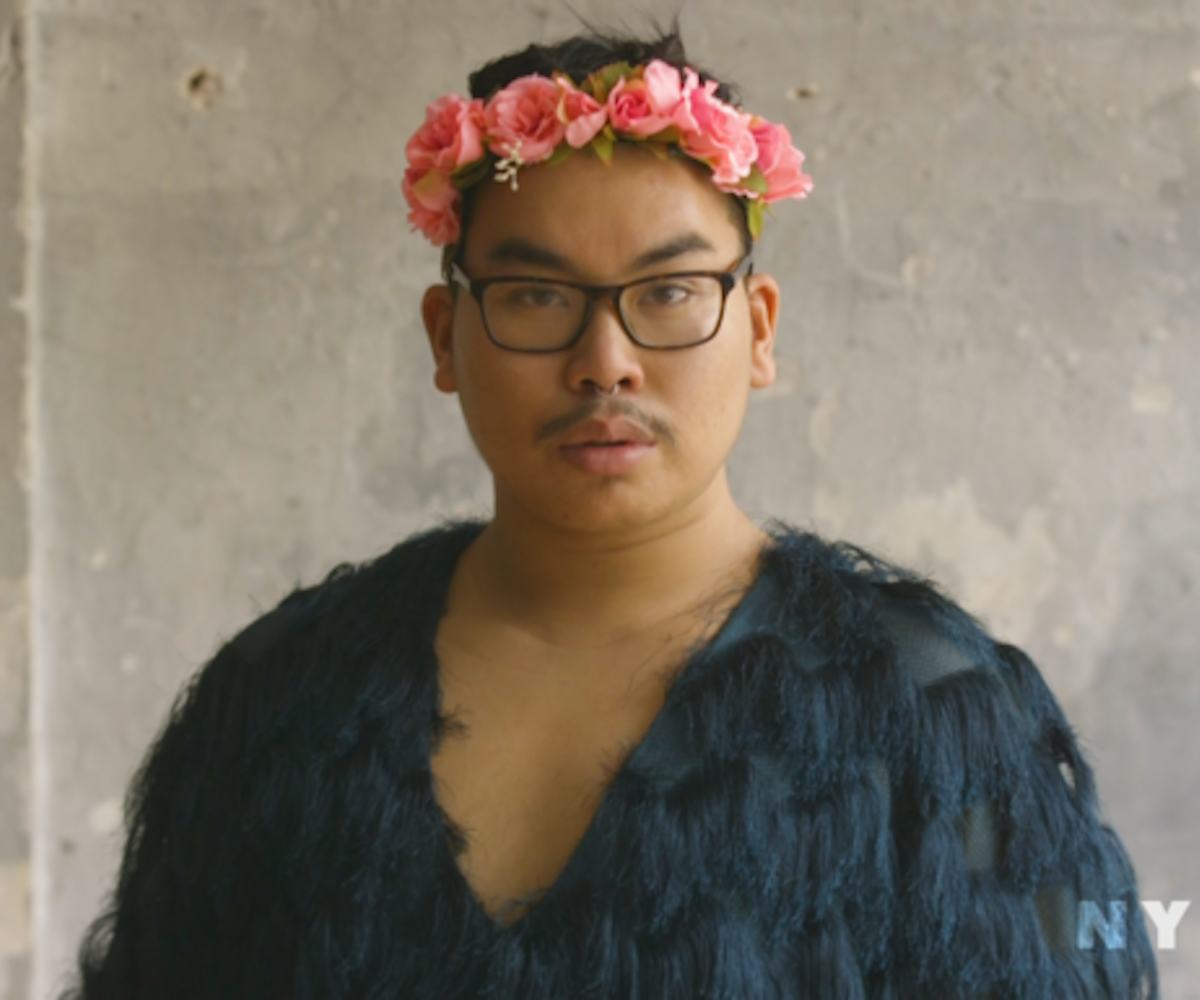 This Artist's Fearless Poem Is Proof That Your Voice Is Your Strongest Weapon
Watch Paul Tran's emotionally charged performance
This content contains specific information about sexual assault and/or violence.
"That is the curse of my family," says artist Paul Tran in their latest poem. "To come from a colonized people never rescued—not my mother, not my father, not this man, dragging me down his wolf throat; his wolf tongue, telling me to say I like it, to say his name, show him what my mouth can do."
The nationally recognized Vietnamese-American poet, educator, and editor uses the power of their voice to carry their emotionally-performance. 
"I come back from death to find a voice to say your name, to tell everyone what you did to me. I come back from death to look you dead in the eye, to teach you to be careful what you wish for. You, sir, better be careful what you wish for; any man who tries to take my body from me, better be careful what he wish for—when I show you what this mouth can do."
Tran is a member of Urban Word NYC, an organization at the forefront of the youth literary arts movement in the United States. Founded in 1999, UW presents free literary arts education and youth development programs in the areas of creative writing, spoken word, playwriting, college prep, literature, and hip-hop.
Watch the powerful performance, above. 
Credits:
Produced by: Daniel Huskey and Ren Potts
Directed and edited by: Tina Vaden
Cam A: Maddy Talias
Cam B: Tina Vaden