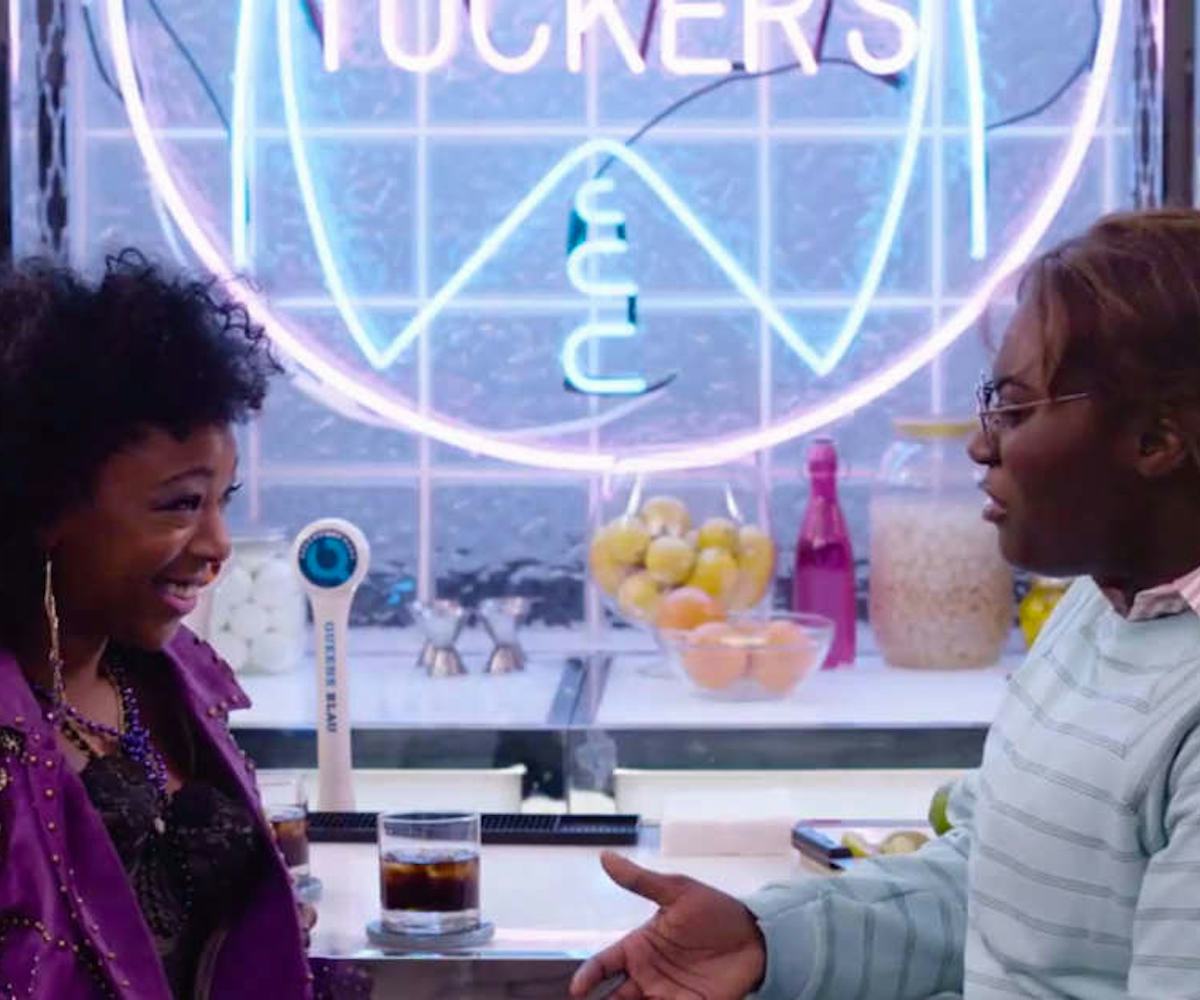 Poussey Is Back In A 'OITNB' x 'Black Mirror' Mashup
Poussey's memory lives on in a new crossover trailer of two of Netflix's most popular original series, Orange Is the New Black and Black Mirror. The two-minute short starts with OITNB's Taystee fast asleep, dreaming of her late best friend Poussey, who was killed in a prison riot at the end of the show's third season. Riffing off of the Black Mirror episode, "San Junipero," the two meet back in the '80s bar and share a drink while, of course, Belinda Carlisle's hit, "Heaven Is a Place On Earth," plays on a loop. 
After sharing some drinks, dance moves, and sentiments of love, Poussey sadly tells Taystee, "Wait, wait, wait. It looks like your time is up." 
As Taystee says she has "all the time in the world," her dream sequence, of course, is cut short when she wakes up. Shaking her head, Taystee proclaims, "Man, the '80s was stupid!" which, judging from the characters' outfits in the sequence, seems about right.
While Poussey's death was a heartbreaking moment for OITNB fans everywhere, we're glad the two found heaven in an alternate universe. 
The new season of Orange Is the New Black will be available via Netflix on June 9.