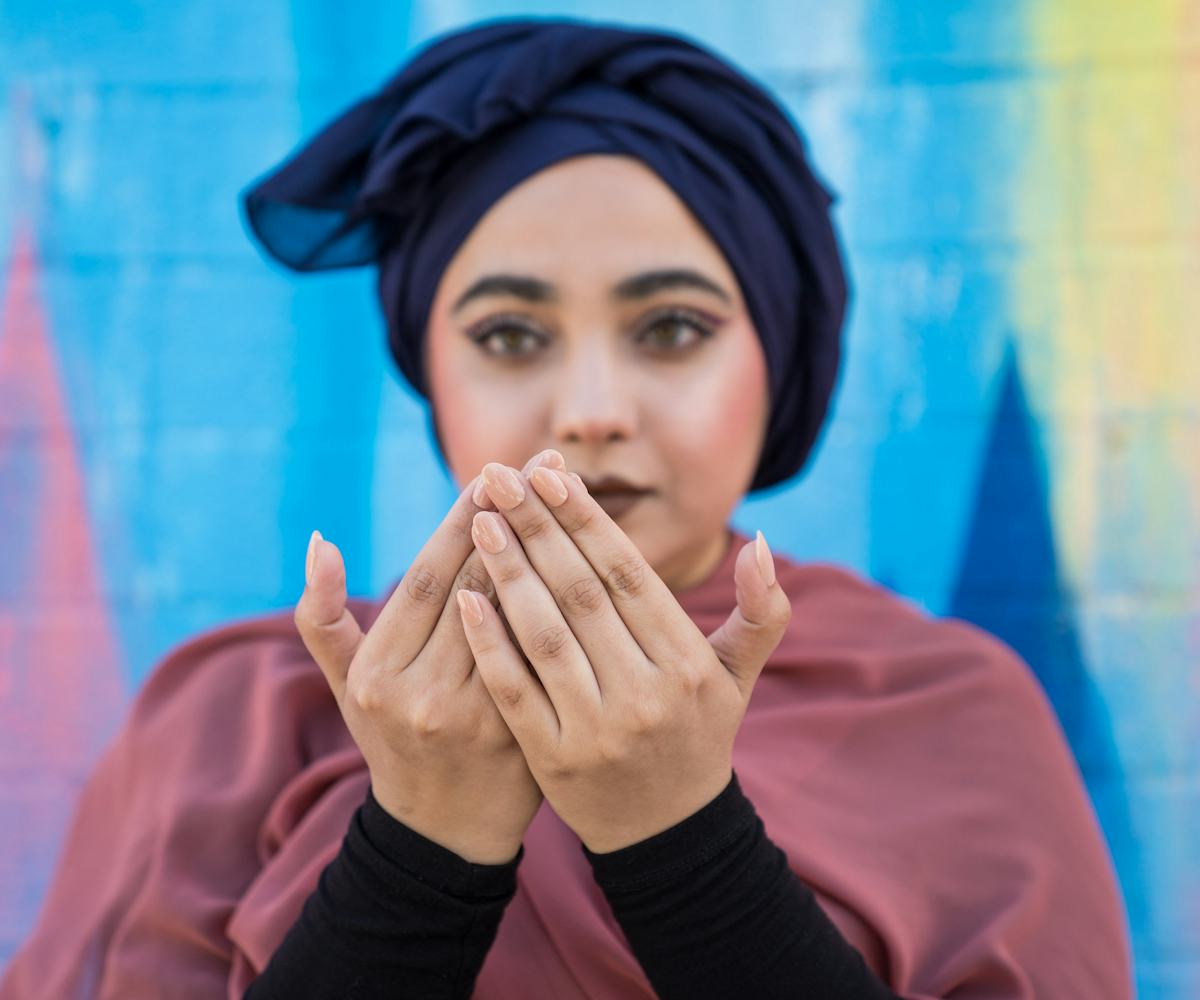 Photo courtesy of Muslim Girl
Orly Just Launched A Nail Polish Line For Muslim Women
The nail care giants teamed up with Muslim Girl for a halal-certified collection
In terms of inclusivity in the beauty industry, we've seen some significant progress made over the years. However, while progress has been made, it tends to focus solely on skin color and rarely keeps religion in mind. That is until Orly teamed up with Muslim Girl to launch one of the first Muslim-friendly lines of polish to come from a major beauty brand. Meet #HalalPaints.
The limited-edition capsule collection features six new polishes created by Muslim Girl that fall into Orly's Breathable line, from nudes and berries to metallics, along with a clear top coat. Not only are these all made from 100 percent halal ingredients (making them permissible under Islam), but they're also permeable to water, making them prayer-appropriate. (Many Muslim women aren't able to wear traditional nail polishes as their non-permeable formulas conflict with ablution water practices.)
Additionally, these breathable formulas contain super-soothing ingredients such as argan oil, vitamin B5, and vitamin C, making for healthy and happy nails.
"This line is important because there are so many girls and young women who aren't represented in mainstream beauty," says MuslimGirl.com chief of staff Azmia Magane. "They either don't fit that definition or see things about them that are designed without them, instead of for them and by them. This is our way of bridging the gap."
Muslim Girl also worked to name each shade, adding another Muslim-centric aspect to the line. From fun names such as "Haram-Bae" and "Wallah Bro Wipe Out" to including popular female Muslim names in shades like "What The Fatima?" and "The Perfect Amani-cure" (named after MuslimGirl.com founder Amani Al-Khatahtbeh), nail polish just got a whole more inclusive. "Many of us are the girls who could never find our names on a keychain, so we wanted to make sure we provided that experience through this collection," says Al-Khatahtbeh.
You can grab a six-piece set of your own for $49, starting today at HalalPaint.com. Take a closer look at the new shades, below.