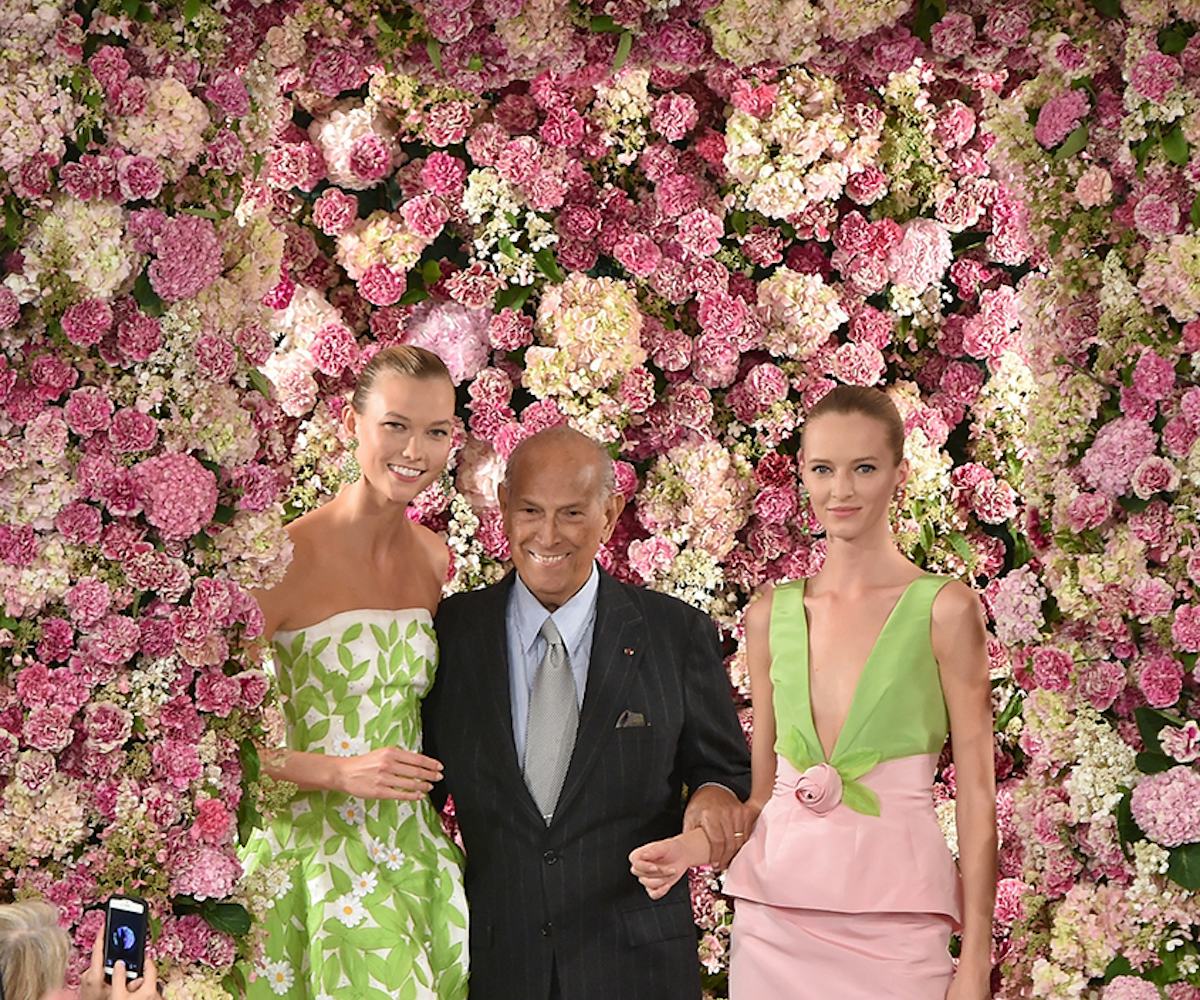 photo via getty images
the 10 most memorable oscar de la renta dresses of all time
beautiful dresses from a beautiful man.
Oscar de la Renta will forever be remembered as a legendary designer—one that not only sought to create beautiful garments during his time at Balmain and at his own fashion house, but garments that women would actually wear. The undeniable founder of American Fashion, de la Renta is one of the most iconic and classic designers of the 20th Century. We are deeply saddened at the news of his passing.
To celebrate the designer's long life, we rounded up our 10 favorite Oscar de la Renta dresses.
Sarah Jessica Parker at the 2014 Met Ball
Amy Adams at the 2013 Academy Awards
Emma Watson at the 'Harry Potter And The Deathly Hallows Part 2' World Film Premiere
Zooey Deschanel at the 70th Annual Golden Globes Awards (2013)
Carrie Bradshaw from 'Sex And The City'
Taylor Swift at the 2014 Met Gala
Lupita Nyong'o at the 2014 White House Correspondent's Dinner
Freida Pinto at the 2014 Cannes Film Festival
Alison Williams at the 64th Annual Primetime Emmy Awards (2012)
Jackie Kennedy