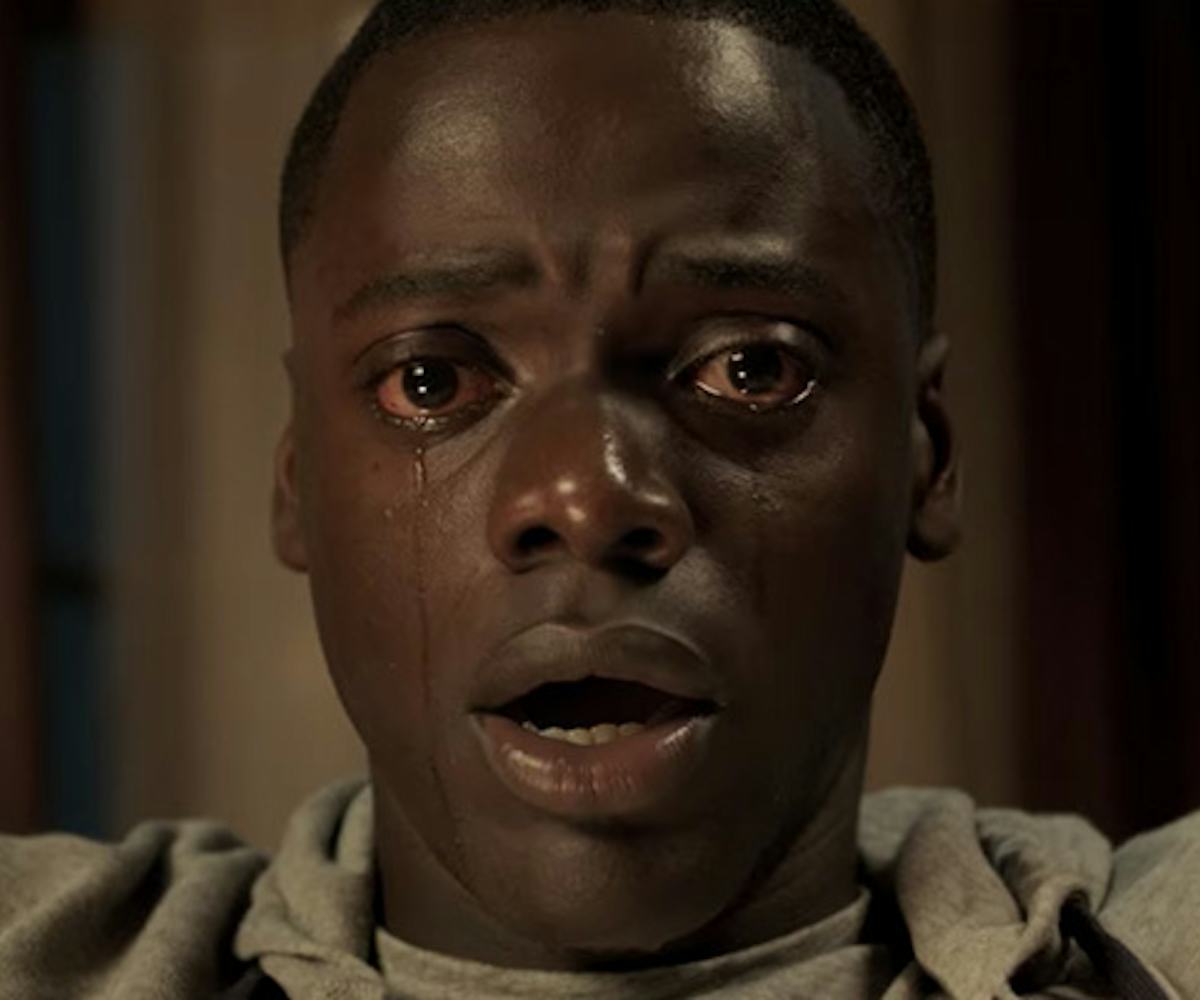 Image via Universal Pictures
The Most Surprising Oscar Nominations (And Worst Snubs)
'Get Out' is finally getting its due
After a lot of people were upset with the way the 75th Annual Golden Globes panned out—for one, Get Out was noticeably snubbed—it was a relief to see the Academy finally give some of our favorite films from 2017 the recognition they deserve. The 2018 Oscar nominations were announced today, and there's also a lot of first-time nominees making history. There were also a lot of painful snubs.
Here are some of the most exciting nominees this year, along with some gems the Academy chose to ignore. 
Rachel Morrison became the first woman cinematographer to ever receive an Oscar nomination in the Academy's 90-year history for her work on Mudbound. 
Get Out's Jordan Peele and Lady Bird's Greta Gerwig finally got the recognition they deserve and were both nominated for Best Director, after being snubbed at the Globes. Peele became the fifth African American and Gerwig became the fifth woman to be nominated in that category. 
A lot of people were happy that four out of the five Best Director nominees were first-timers. 
Peele was finally happy that Get Out was getting its due with four nominations total: Best Picture, Best Director, Best Actor, Best Original Screenplay. 
Radiohead guitarist Jonny Greenwood received his first-ever Oscar nomination for his work on Phantom Thread. 
Mary J. Blige was nominated for the first time ever—and in two categories, Best Supporting Actress and Best Original Song. 
Sufjan Stevens got his first Oscar nod for his song "Mystery of Love" in Call Me By Your Name
In a move that surprised a lot of people, Armie Hammer was snubbed for his role in Call Me By Your Name. 
Following sexual misconduct allegations against him, James Franco was noticeably left off the list of nominees for Best Actor. He recently took home the Globe and was nominated for a SAG Award for his role in The Disaster Artist. People were still disappointed to see Gary Oldman on the list, given his history of alleged abuse.  
People were also disappointed to see Wonder Women was completely ignored. 
Meanwhile, in a questionable decision, Baby Boss earned an Oscar nod...
The 90th Academy Awards air Sunday, March 4.