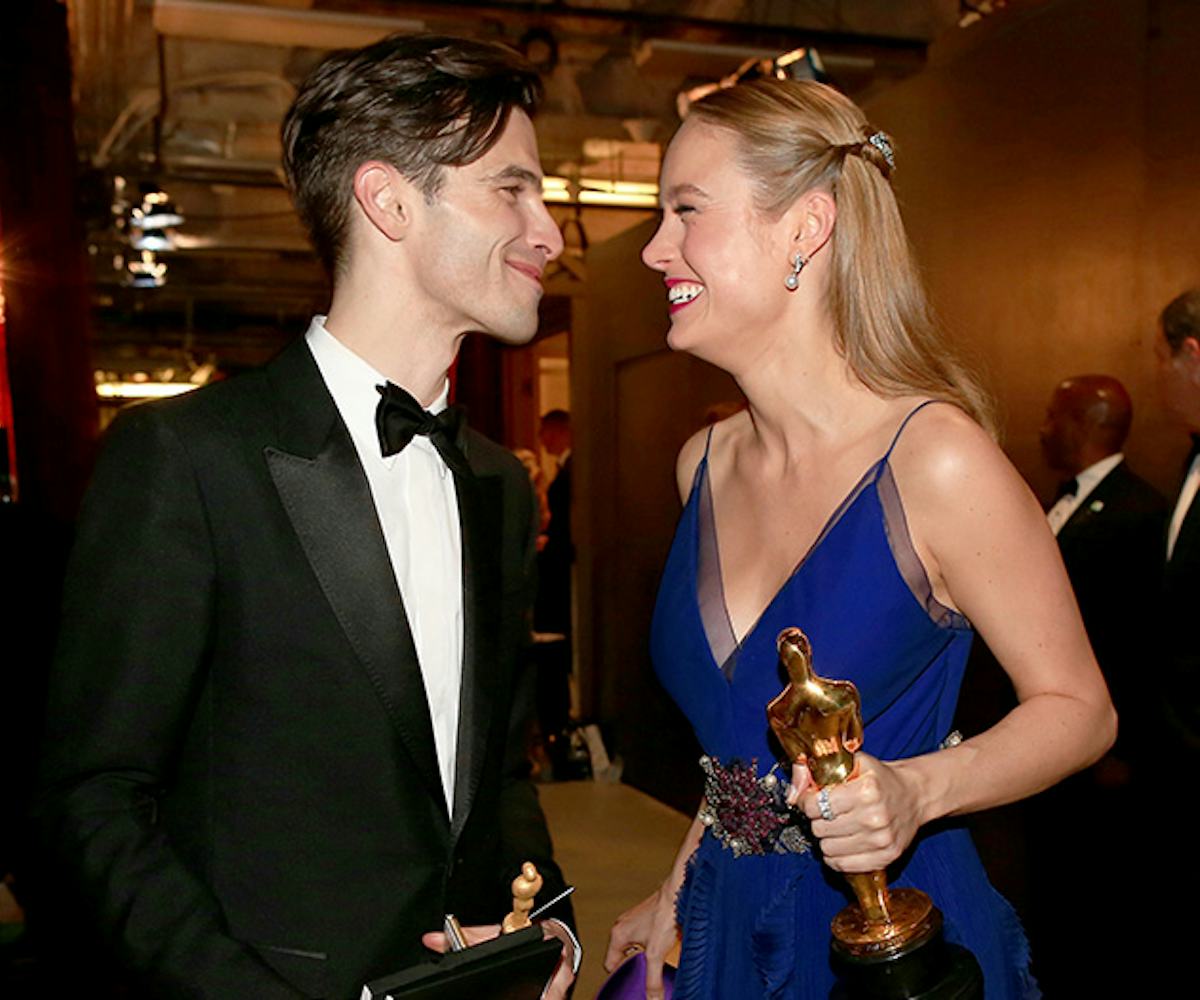 Photo by Kevin Winter/Getty Images.
The Sweetest, Most Couple-Like Moments From The Oscars
and the oscar for best PDA goes to…
We like to look at famous people. It's a thing we all do, whether we'll admit it or not. The Oscars is an excuse for us all to gather around our televisions and marvel at their wealth, talent, and beauty. It's also a chance for celebrities to confirm or deny whatever relationship they may or may not be in. Last night's ceremony didn't deny any couple's status, but reaffirmed that love definitely looks good on everyone. Even if said couple wasn't a real couple, but an imaginary ship we've all wished for since Titanic. Though the cameras didn't capture much PDA, the red carpet photographers and folks running around the Dolby Theater did. Ahead, some of the most infectious, romantic, and downright sweet moments between Oscars' favorite couples. May your day be a little brighter because of them.
More Oscars Coverage Here:
16 Oscars Looks That Seriously Slayed
9 Oscars Beauty Looks We Can't Stop Obsessing Over
The 8 Hottest Oscars Looks You Didn't See On TV
Brie Larson and boyfriend Alex Greenwald are in love. It's so clear, and this photo is proof.
Love means making sure your wife's gown is photo-ready. Enter Chrissy Teigen and John Legend.
Leonardo DiCaprio and Kate Winslet are the imaginary Hollywood couple we've all dreamed of.
Just look at Michael Fassbender giving a loving lil' touch to Alicia Vikander on her way to accept her Oscar. Just look.
We said it last night and we'll say it again: There are no words to describe how incredible it is to witness the miracle that is Lady Gaga and Taylor Kinney.
Tom Hardy and Charlotte Riley are too good looking for words.
Say what you want about Blake Shelton's denim decision, but Gwen Stefani's looking better than ever.
Of course, Mark Seliger captured Justin Timberlake and Jessica Biel in their element.
Don't Pharrell and Helen Lasichanh look like a unit? They do.