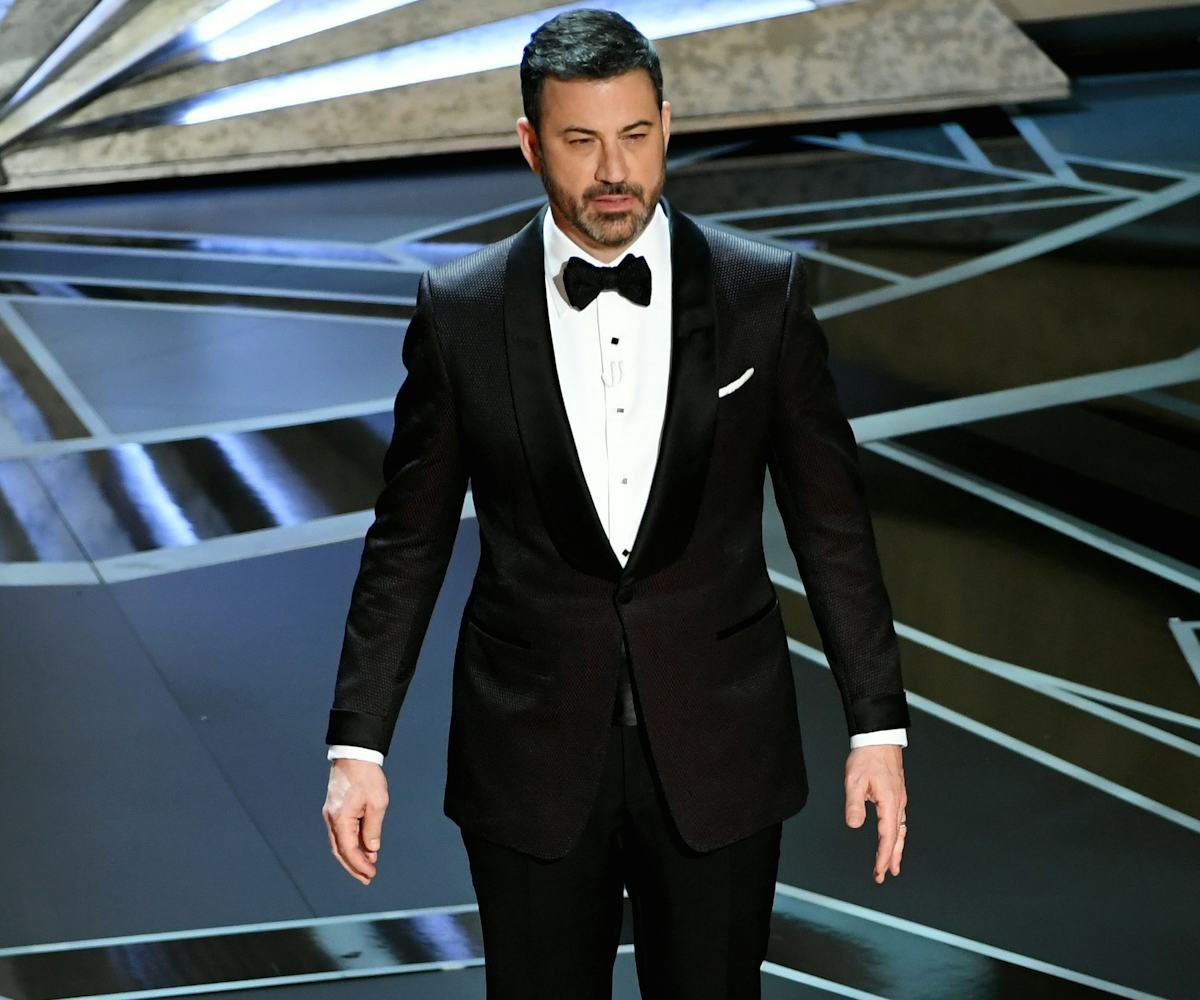 Photo by Kevin Winter/Getty Images
The Best And The Worst Oscars Moments
All the hits and misses from this year's ceremony
Another year, another awards season that came to a resounding close with the 90th Academy Awards. And while 2018 proved to be an incredible year for the likes of Get Out's Jordan Peele and Tiffany Haddish (the clear winner of the night), the telecast also had its flubs. Missed Hollywood's biggest night? No worries. Look no further than our list of some of the best and worst moments of this year's ceremony.
BEST
Taraji P. Henson Maybe Shading Ryan Seacrest
It's no secret that people were not happy about Ryan Seacrest hosting E! News' red carpet program amid allegations of sexual misconduct. As such, one particular moment had many at-home viewers screeching, and it involved none other than Taraji P. Henson. While speaking to Seacrest on the carpet, Henson seemed less than pleased: "The universe has a way of taking care of the good people. You know what I mean?" Following her talk with Seacrest, Henson made another comment that raised some eyebrows, telling ABC correspondent Wendi McLendon-Covey that she was "having a great time now that I'm in your company."
Daniela Vega As The Oscars First Openly Transgender Presenter
Daniela Vega, the star of the Chilean drama A Fantastic Woman—which took home the Oscar for Best Foreign Language Film—made history tonight by becoming the ceremony's first openly transgender presenter. Introducing Sufjan Stevens' (20-second long) performance of his Best Original Song-nominated track, "Mystery of Love," she also appeared to acknowledge the cultural significance of her presence, saying, "Thank you so much for this moment"—a bit that resonated with many online.
Tiffany Haddish And Maya Rudolph Presenting
Undoubtedly one of the highlights of the night was Haddish and Maya Rudolph's joint presentation of Best Documentary Short Subject and Best Live Action Short Film, which included everything from an epic mid-speech Meryl Streep shoutout to Haddish's legendary Alexander McQueen gown. Not only that, but the dynamic duo also managed to deliver what was probably the night's best quip: "When we came out together, we know some of you were thinking, 'Are the Oscars too black now?'" Haddish said, to which Rudolph replied, "We just wanna say, don't worry. There are so many more white people to come today." Talk about the realest of dream teams.
Jordan Peele Becoming The First African-American Screenwriter To Win Best Original Screenplay
As the winner of the Oscar for Best Original Screenplay, Jordan Peele made history as the first African-American screenwriter to win the coveted title. Only the fourth African-American to be nominated for the honor, Peele beat out Martin McDonagh's critically-acclaimed Three Billboards Outside of Ebbing, Missouri script in a category that was called "one of the ceremony's most hotly-contested."
Frances McDormand's Acceptance Speech
At the end of her acceptance speech for Best Actress, Frances McDormand used her platform to amplify her fellow women actors. After asking every woman nominee in the room to stand up, McDormand took aim at the industry's male gatekeepers, imploring them to actually follow up on new women-led projects in the coming year. McDormand then ended her speech with, "I have two words for you: inclusion rider"—a nod toward the belief "that there should be requirements in contracts that provide for gender and racial diversity," per The Hollywood Reporter.
WORST
Jimmy Kimmel's Opening Monologue
Host Jimmy Kimmel kicked off Hollywood's biggest night with what was a very safe speech that paid lip service to anti-Trump sentiments, the value of the Time's Up movement, and the omnipresent value of "equality." And while it may have been a step in the right direction, to see Kimmel only address these big ideas in the first 10 minutes of the show, and then spend the rest of it talking about jet skis, felt like a missed opportunity. Honestly, they really should've gotten a woman (read: Haddish) to host this year.
That Twitter Ad
Ironically, a social media platform that has consistently come under fire for its controversial handling of abuse, mostly toward women, chose the Oscars to launch a powerful commercial about amplifying women's voices. Needless to say, a large portion of the internet was less than impressed.
No Women-Directed Movies Won An Award
As Variety's Ramin Setoodeh
, despite this being "the year" of powerful women's movements like Me Too and Time's Up, no movies directed by a woman won an Oscar—in spite of that
dedicated to "diversity" and "inclusivity."
Gary Oldman Winning Best Actor
Despite the allegations of domestic abuse that have followed him throughout this awards season, Gary Oldman ended up taking home the Oscar for Best Actor for his performance in Darkest Hour, a disappointing accolade in the middle of a ceremony that was already laden with scripted virtue signaling and half-baked bits about the importance of movements like Time's Up and Me Too. 
Get Out Not Winning
I already wrote a piece about why Get Out was the only movie that deserved to win Best Picture, but, obviously, no one in the Academy read it.