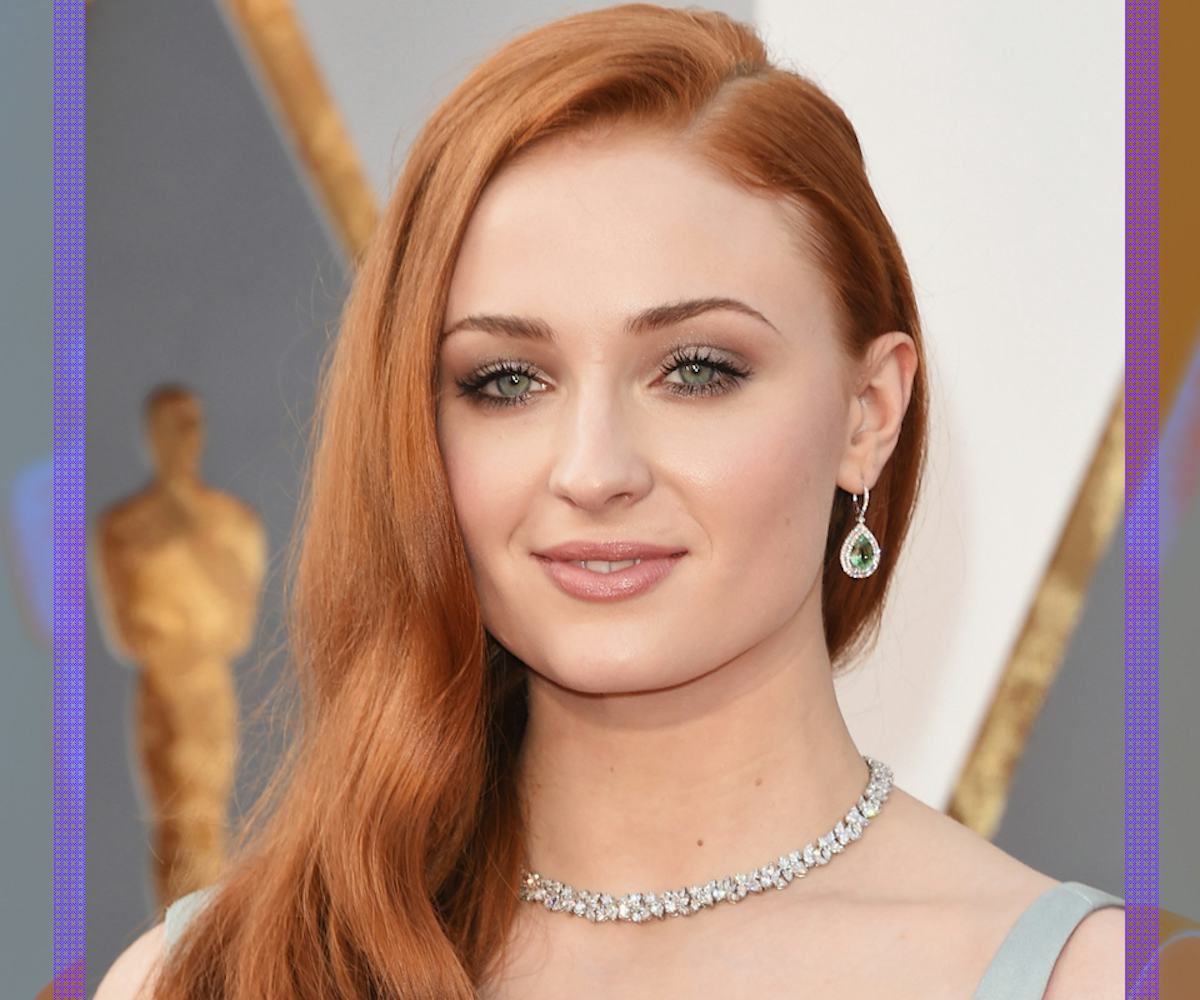 Photo by Jason Merritt /Getty Images
9 Oscars Beauty Looks We Can't Stop Obsessing Over
from the bold to the deliciously simple
The Oscars are never short on classic Hollywood glam, and this year the red carpet delivered once again—with a few unexpected twists. Granted it was hard to tear our eyes away from all the pastel, ornate gowns that delivered heaps of showstopping, literal princess moments. However, once we did, we focused in on their accompanying beauty elements. While nude lips and smoky eyes dominated, we spotted a couple strong pops of color as well. We even spy a hint of glitter. As for the hair, everything from tousled locks to daring, modern updos, and simple, slick bobs, danced across the spectrum in a refreshing and dazzling array. This year is certainly one for the books with stylish updates to that old-school razzle-dazzle.
Ahead, see our favorite beauty looks that graced this year's red carpet.
Kerry Washington
Kerry Washington's high ponytail, with a voluminous crown, is pretty, chic, and elegant in all the right ways. Combined with her sultry makeup—heavily lined eyes and a nude pink lip—the overall vibe is stunning and authentically her.
Saoirse Ronan
If you're going to wear a mermaid-inspired emerald green dress, you need to have mermaid hair to match—duh. Check out those loose, undone waves: Perfect for an under-the-sea adventure. Hairstylist Adir Abergel used John Frieda's Luxurious Volume Perfectly Full Mousse on the roots of her towel-dried hair, and then blow-dried it with cold air to get a ton of volume. He then set it in rollers and used hairspray to set the waves.
Rooney Mara
Stop. Everything. Rooney Mara's beauty look was hands down the most original of the evening, and we can't stop staring at it. Slicked back into three well-defined little buns, it's like her personal style is decades ahead of everyone else's. And her makeup wasn't subtle, either, with a bold brick lip, smoky brown eyes, and strong brows.
Olivia Munn
Who knew all-orange everything could be so flattering? Well, apparently, Olivia Munn did, making the bold choice to match her lipstick to her citrusy-hued gown—and her blush. As if we weren't already dying for spring, the tropical vibe of this beauty look is making us really yearn for the warmer days to come.
Chrissy Teigen
Chrissy Teigen shows that monochromatic can wow, working with Lorac Cosmetics to serve up a spectrum of warm browns. Want to recreate that lip? Makeup artist Mary Phillips used the brand's Pro Matte Lip Color in two shades—Nude and Rose Brown—and topped it with the Alter Ego Lip Gloss in Socialite for an extra pop of shine. As for the hair, Chrissy's known for often sporting beachy waves and here, she keeps it loose with her hair in a statement-making bundle of Rapunzel braids. 
Cate Blanchett
Cate Blanchett looks simply stunning with porcelain skin, and wavy, sideswept hair that accentuates the sea goddess vibe we're picking up on. We love everything about her understated look, with just a touch of color on the lips and elegant eyes. According to Blanchett though, the most important part of her red carpet beauty look is something you can't see—SK-II Facial Treatment Essence—a product the actor says she's used for 15 years.
Olivia Wilde
Sparkle and shimmer and glimmer, oh my! Olivia Wilde goes the extra mile with this glam look that pairs a classic nude lip with peachy eyes accentuated by a splash of glitter. It's a beautiful, more spring-like take on a copper lid that makes her eyes pop intensely blue. An elegant, wrapped braid updo ties the look together.
Sophie Turner
With hair so naturally stunning, you don't really need to do a whole lot to have a rockin' beauty look. She's letting her features do the talking, by bringing that mane over one shoulder to really show it off and having her bronzy, glowing pink makeup display sophisticated restraint.
Jennifer Lawrence
J. Lawr's freshly bleached, peach-blonde hair deserves its own award—hell, maybe its own entire ceremony. It's shiny in a way that most bleached hair can't possibly be (going platinum strips your hair of moisture, after all) and blown out to look ever so soft and touchable. The best part, though, is how understyled it is: There's really no point to doing a 'do if your hair already looks so damn good on its own.